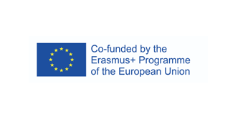 Solar Energy Technology Training (SETechTra) Course Privacy Notice
Who we are
The University of Wolverhampton ('The University', 'we' or 'us') are a 'Data Controller', as defined by the Data Protection Act 2018 and are responsible for, and control the processing of your Personal Data. You can contact us at email dataprotection@wlv.ac.uk, University of Wolverhampton, Wulfruna Street, Wolverhampton WV1 1LY. Tel. 01902 32 1000. Our Data Protection Officer can be contacted at dataprotection@wlv.ac.uk.
How We Use Your Data
The University of Wolverhampton will collect and processes your Personal Data when you complete the Solar Energy Technology Training (SETechTra) course and to produce your certificate to show you have completed the training. This course exposes trainees/students to solar energy technology and entrepreneurial skills development ranging from an introduction to solar energy systems, Design and Reliability of Solar Photovoltaic (PV) Systems to Application examples and Entrepreneurial Skills Training. The Solar Energy Technology Training Module for STEM Undergraduates (SETechTra) project was delivered under the Erasmus+ Programme, Key Action 2: Strategic Partnerships.
Information We Collect
The information that we process about you will be provided by you. Information provided by you will include your full name, organisation and contact details. The lawful basis for processing your information is that it is necessary for a contract.
Who We Share Your Personal Data With
Information may be shared with relevant departments within the University, including the web developer for the purposes outlined above.
We will only share the minimum amount of personal data with any of the above and will always do so in accordance with the law. All of your personal data is processed in the UK or EEA/ Some of your personal data is processed in the UK or EEA and the servers are located in EEA.
Retention
Your data is retained for zero DAY from after completing the e-learning course (the whole twelve weeks activities) and a digital certificate generated based on the personal information encoded during the registration and the overall score obtained. Thus, your data will be deleted after the certificate has been issued or will keep or a year after enrolment and delete it if the course is not completed within a year.
Your Rights and How to Complain
As an individual, you have a number of rights available to you. To find out more about how you may exercise those rights, please see our Data Protection web pages available here or the ICO website for more information.
If you have any queries, concerns or believe that your Personal Data is being handled in a manner which is contrary to statutory requirements, you may wish to contact the University of Wolverhampton's Data Protection Officer via dataprotection@wlv.ac.uk or complain to the ICO via www.ico.org.uk
Changes to Privacy Notice
We regularly review our privacy notice and will review it at least annually. This privacy notice was last updated on 22 August 2023.