The 'University of Opportunity' isn't just a name; it's a promise to guide our students towards their chosen path, whoever they are and whatever they aspire to become.
We've been doing this for almost 200 years, and the diversity of our courses and apprenticeships is vaster than ever.
It isn't just our courses that are varied, but our students are too: 54% of our undergraduates are classed as mature (rising to 72% of our postgraduates), our alumni hail from hundreds of countries across the globe, and we are praised as an institution that welcomes every background, religion, and orientation. As for our staff, we provide networks for gender, disabilities, and race.
We're also proud to have been listed in the top 10 universities for social mobility by the Higher Education Policy Institute. We are praised for our dedication to providing opportunities to the Black Country and wider communities.
of undergraduate students are mature
of students are from outside the UK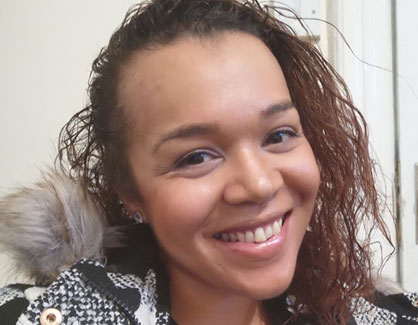 As a mature student with young children I never thought I would be able to reach my goals, but every lecturer pushed me and believed in me, even when I didn't.
I am currently working for a local MP and my degree helps me every day; my learning never stops.
Get to know who we are
Insightful stories on the people who make us the University of Opportunity