Welcome to the WLV Big Read
Welcome to the fourth exciting year of the WLV Big Read from the University of Wolverhampton's Faculty of Science and Engineering (FSE).
All new FSE students will receive a popular novel posted to their home ahead of their University start date.
The aim is to provide new students like you with common ground when you first arrive at University, giving you a shared experience you can discuss with other students and academics.
You'll find many staff you meet will also have read the book as everyone here is enjoying joining in WLV Big Read and sharing our love of a good book.
During your first year you'll also get a chance to meet the author, and have your copy signed as a memento of your first year at University.
We hope you enjoy being a part of the WLV Big Read and encourage you to discuss the book and upload photos and comments on Twitter.
If you have any questions about this project, or would like a copy of a previous book you can contact Zoe Mason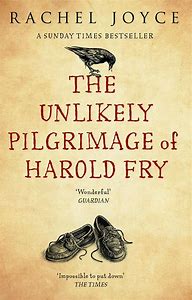 The Big Read Winner 2019
The Unlikely Pilgrimage of Harold Fry by Rachel Joyce
When Harold Fry receives a letter from former colleague, Queenie, informing him she is dying it changes everything. Harold leaves his house in Kingsbridge to post a letter but changes his mind to walk to Queenie's hospice in Berwick – nearly 600 miles away – with no phone or walking gear. Playwright and author Rachel Joyce takes the reader on a rollercoaster road journey with Harold who is determined to reach Queenie before she dies. This unsentimental story peels back the painful layers of Harold's marriage, the secret surrounding his son and the friendship with Queenie. Joyce creates an emotionally gripping tale featuring an unforgettable character whose journey of self-discovery will stay with you long after you finish this charming debut.
Big Read 2018 winner
Eleanor Oliphant is Completely Fine by Gail Honeyman
Miss Eleanor Oliphant gets under your skin. From the time we first meet her, as the butt of office jokes, we are aware that for her loneliness has become a habit, because 'once you get used to being on your own, it becomes normal'. She sees herself as 'dull, matte and scuffed' and can find no place in the world. But while she's naïve she's also consistently perceptive and, often without realising it, very funny. Forever shelling out for significant life events she feels she will never experience herself, why indeed is it that 'the act of legally formalising a human relationship necessitates friends, family and co-workers upgrading the contents of their fridge for them'. But as her confidence grows we root for her - and the book surely deserves a film, with Anne Hathaway in the title role. This book is likely to be enjoyed by anyone who appreciated The Rosie Project - and makes a serious contribution to understanding loneliness.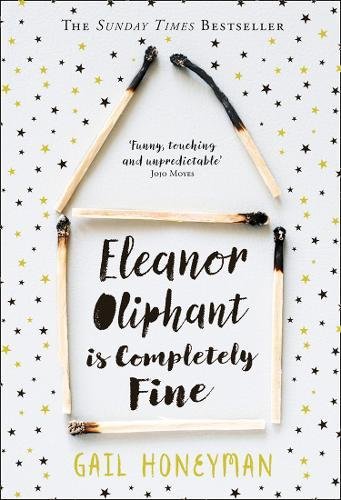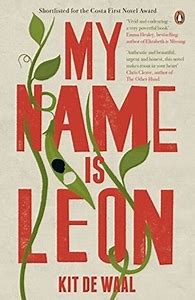 The Big Read Winner 2017
My Name is Leon by Kit de Waal
Leon isn't in control of this world where adults say one thing and mean another, and try as he might he can't protect his little family from everything. When their mother falls victim to her inner demons, strangers suddenly take his brother Jake away; after all, a white baby is easy to adopt, while a half-black nine-year-old faces a less certain fate. Vowing to get Jake back by any means necessary, Leon's own journey--on his brand-new BMX bike--will carry him through the lives of a doting but ailing foster mother, Maureen; Maureen's cranky and hilarious sister, Sylvia; a social worker Leon knows only as "The Zebra"; and a colourful community of local gardeners and West Indian political activists.
Told through the perspective of nine-year-old Leon, too innocent to entirely understand what has happened to him and baby Jake, but determined to do what he can to make things right, he stubbornly, endearingly struggles his way through a system much larger than he can tackle on his own. My Name Is Leon is a vivid, gorgeous, and uplifting story about the power of love, the unbreakable bond between brothers, and the truth about what, in the end, ultimately makes a family.
Tweets by WLVBigRead