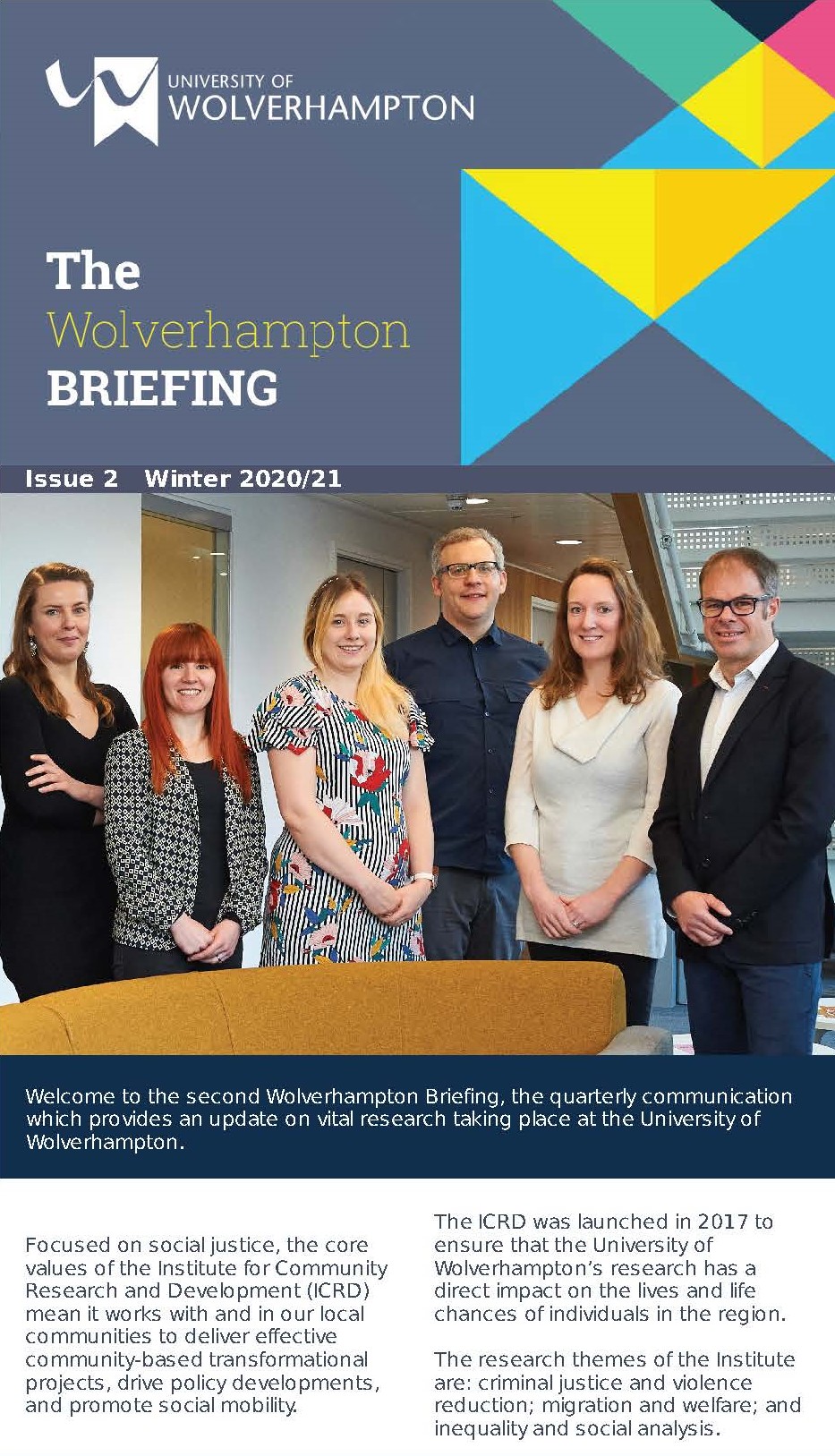 Welcome to the Wolverhampton Briefing.
This new quarterly communication will provide an update on vital research taking place at the University of Wolverhampton.
From pioneering research into brain tumours to seeking sustainable solutions, our research community's discoveries are having a positive impact on people around the world.
The 2nd briefing focuses on social justice research undertaken by the Institute for Community Research and Development (ICRD), who work with and in our local communities to deliver effective community-based transformational projects, drive policy developments and promote social mobility.
To find out more read the full communication: The Wolverhampton Briefing Issue 2