Updated coronavirus information
Welcome to the Multi-faith Chaplaincy
Whether you are a person of faith, someone who is searching, someone with questions and doubts, or of no faith, you are welcome in our Chaplaincy building and to receive the support of the Chaplaincy team. We are a team of multi-faith Chaplains and between us we cover all of the University sites.
We are here for both students and staff and our quiet room is an ideal space if you are looking for somewhere for quiet and reflection.
Also inside the Chaplaincy there is a kitchen, a lounge area with a TV, a room you can book for events, information about local places of worship, books and magazines. We do our best to ensure our facilities are warm and welcoming.
The multi-faith team of Chaplains are experienced in offering guidance, advice, support and spiritual direction. What you say to us is kept confidential.
If you are new to Wolverhampton, Walsall or Telford and are looking for a place of worship, there are places listed, many of which current students and staff attend.
If you are a member of a faith not represented amongst our Chaplaincy Team and would like to speak to someone from your faith, please let us know and we will do our best to arrange it.
Throughout the year we celebrate religious festivals from all faiths and you can find information on upcoming events and celebrations on our Events and information page, please check regularly to find out what we'll be celebrating.
God Bless
In addition Rabbi Cohen, based at the University of Birmingham, is able to offer support to Jewish students at all West Midlands universities (Email Rabbi Cohen) and Deacon Julie Morton and Rev Debbie Loughran offer Chaplaincy support where they are able, on the Telford site. To request a meeting with one of our Telford Chaplains, please email.
Places of Worship:
Wolverhampton/City Campus
Prayer facilities on Campus:
There is a multi-faith prayer room in the ML building with separate ablution facilities for men and women. The room is available for all, but is used predominantly by Muslim staff and students.
There is a small multi-faith prayer room in the SU.
The quiet room in the Chaplaincy building MP is available for all, but is used predominantly by Christian staff and students.
In addition to the above the Mosque in Thornley Street WVV1 1JP and St Peter's Collegiate Church in Wolverhampton are open daily for private prayer.
Walsall Campus
Prayer facilities on Campus:
The multi-faith centre in the WC building is open 7 days a week. There are rooms suitable for Muslim prayer, and ablution facilities as well as a lounge area for Christian prayer and meditation.
Telford Campus
Prayer facilities on Campus:
There is a small multi-faith prayer room on the 2nd floor of the SA (Hutchison) Building. If you ask at Reception they will point you in the right direction or just go up to the 2nd floor, straight through the Learning Centre and you will find it just through there on your left.
Take this opportunity to light a candle:
in hope for the coming year
in gratitude for all that we have
for those in need
in remembrance of a loved-one
for yourself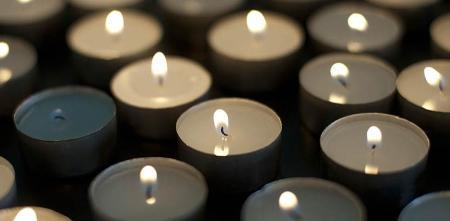 Complete the SSW Online Contact Form or contact us directly:
The main Chaplaincy building (MP) is situated between the Housman Building (MX) and the inter-site University bus stop. We are open 9-5pm Monday to Friday.
Please ring 01902-322903 if you would like to book our meeting room.
If you would like to see a Chaplain then please telephone The Chaplaincy Team on 01902 322903 or else call in at the Chaplaincy Centre. Someone may be available to see you straight away, but if this is not possible then you will be able to make an appointment. You can also email us or contact us through our Facebook page.