Dr Wan Li Low, Faculty of Science and Engineering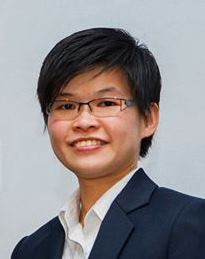 Dr Wan Li Low completed her PhD in liposomal delivery of antimicrobial metal ions and essential oils at the University of Wolverhampton in 2012.
Following that, Wan Li embarked on a research career as a Process Development Scientist before being appointed as a lecturer at the University of Wolverhampton in 2016 within the School of Pharmacy.
Wan Li currently part of the Anti-Infective Delivery Research Group (AIDRG) within the School of Pharmacy and her research focuses on the development of smart, responsive controlled release delivery systems to deliver alternative non-antibiotic antimicrobial agents for the management of chronic wound infections.

Development of ionically cross-linked alginate hydrogels as a controlled release system for the delivery of antimicrobial agents
The increasing incidences of antibiotic resistant microorganisms, escalating occurrence of slow/non-healing wounds and its associated costs, highlight the need for better wound management systems. Wound management related research may provide a knowledge base to develop more effective clinical wound management strategies that address the current unmet needs. Interventions using a combination of broad spectrum natural antimicrobial agents delivered via intelligent, controlled release systems may enhance the healing process and require less frequent dressing changes.
This research aims to investigate the in-vitro antimicrobial efficacy of alginate hydrogels incorporating natural antimicrobial agents in combination against representative wound infecting microorganisms.