Dr Chris Foster, Faculty of Arts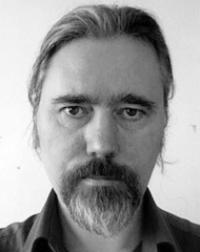 Chris is a senior lecturer in Music at the University of Wolverhampton.
Sound.points research web site
Chris is senior lecturer in music on the BMus and MMus Music programmes. He studied composition with Richard Steinitz and John Casken at Huddersfield Polytechnic in the 1980s, and later with Michael Finnissy at the University of Wolverhampton, with whom he gained his PhD in composition. As a performer, he studied flute with David Haslam (Northern Sinfonia), Alan Lockwood (BBC Northern Symphony Orchestra) and Ron Marlow (Halle Orchestra).
Chris has had also been a teacher of the Alexander Technique and has worked in the field of music librarianship. He has taught at the University of Wolverhampton since 2004 and lectures in a range of areas including composition, orchestration, analysis, styles and genres, music theory, music in its cultural contexts and research skills. He directs the University of Wolverhampton Contemporary Music Ensemble and is a member of the national music organisation Contemporary Music for All (CoMA) with whom he regularly performs. His compositions have been played across the UK and Europe, including, recently, the Ukraine.
Exploring time in music and movement through indeterminate procedures:
This Eras-funded research project is an investigation into the question:
To what extent do structured indeterminate procedures in musical composition share fundamental creative synergies with choreographic processes, and how do these influence the perception of time in performance? In collaboration with Jo Breslin (dancer/choreographer) and dancers from De Montfort Univeristy, it will result in a series of performances that explore ways in which music and dance may connect through indeterminate procedures and processes. Further details are available from his web site.