Dr Kathryn Leflay, Faculty of Education, Health & Wellbeing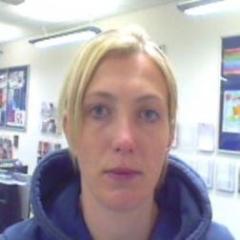 Kathryn started working at the University of Wolverhampton in 2008 following previous employment in Further Education and the sport development sector.
Kathryn is a Senior Lecturer in sport sociology and is the course leader for the BA (Hons) Sports Studies and Development programme within the Institute of Sport and Human Sciences.
Kathryn completed an MA in Sport and Popular Culture in 2008 and completed her PhD entitled 'Consuming sport celebrity: the global culture industry, interactive media and resistance in 2015.
Improving mental health and well-being in young people: examining the effectiveness of football
Mental health in the young is growing area of concern. Depression, low self-esteem and anxiety are common mental health issues among adolescents. The costs of poor mental health are immense. Suicide is the largest reason for death among males under 25 years. The study will collect data for a new sport intervention called 'Upfront' which is being led by 2 organisations in the Black Country. Kaleidoscope is a mental health charity and the Albion Foundation is the Charity arm of West Bromwich Albion Football Club. The Upfront project will use football as a vehicle to promote mental wellbeing and to provide a safe forum to talk about mental health with young people. The aim of the project is to raise awareness of emotional health, give young people the tools to help regulate dysfunctional emotions and maintain positive well-being (Albion Foundation, 2017).
Sport interventions are argued to have the potential to address social issues faced by young people (Department of Health, 2011; Anderson, 2012). Mental health and well-being has become a more overt agenda within sporting policy recently (Department of Culture, Media and Sport, 2015). This is particularly evidenced through the publication of the 2016-2021 Sport England strategy: Towards an Active nation, where specific reference is made to developing a better understanding of the role sport can play in promoting mental well-being.
The aim of the research is to capture rich experiences of participants and leaders to gain an understanding of what worked well and why it worked. Qualitative research methods will be drawn upon in order to develop an in depth understanding of how the Upfront project impacts on participants' mental health and well-being (Kay, 2009). The research project will use a case study design focusing on 5 sites of delivery. It will aim to capture the voices of the participants and the leaders responsible for the delivery of the programme through semi-structured interviews (Carmire, Forneres, Trudel and Bernard, 2011). Diaries will be maintained by participants in the programme to capture improvements in mental well-being over ten week blocks of delivery.
The research will develop recommendations for the further development of the Upfront programme. It will aim to develop a framework for monitoring and evaluation of schemes aimed at improving mental health and well-being (REF).
Does the Upfront project improve young people's perceptions of their own mental well-being?
Does football provide an effective platform to address issues associated with mental health and well-being?