Welcome!
You can discover a warm welcome at our Open Day – whatever questions you've got, come and ask them and discover what life could be like for you on campus.
Come and have a chat with…
academics who will teach you on your course
support staff who can help you make the most of your university experience
current students who will give you the real-life student low-down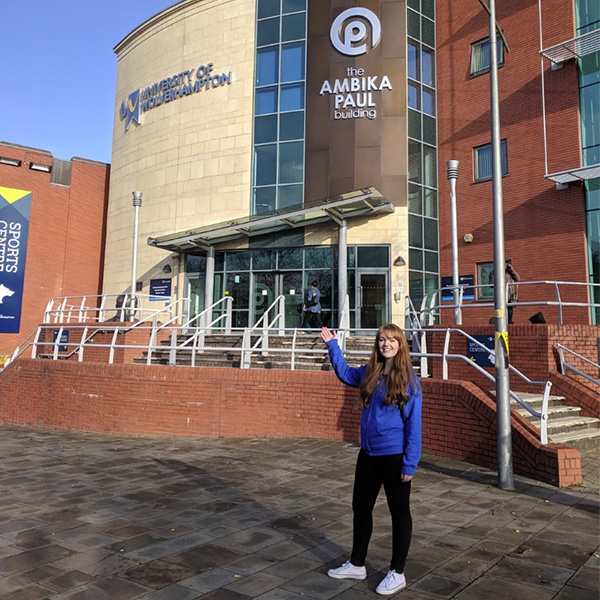 First things first – you'll be welcomed by our teams on the registration desks – they'll make sure you've got what you need and send you in the right direction.
Why not start with our Welcome talk? It'll give you a great overview to the University and Students' Union.
Take a look at the programme [available below] so you can plan everything you might need to fit in, including:
talks and tours for your chosen courses
fees and finance talks and information
careers and employability opportunities
student support information
Every Open Day is different, so take some time to grab a drink or bite to eat and see what's on offer today… it might be ice-cream, summer games, sports sessions or hot chocolate!
What campus should I go to?
To view the Open Day programme, simply select your subject area of interest from the drop-down menu below. If your chosen subject(s) are taught at more than one campus, don't worry! Our free campus bus service runs throughout the day. To make the best use of your time, head to the campus where your main subject will be taught first. If you're still not sure where to go, give us a call! 0800 953 3222 or email: enquiries@wlv.ac.uk

Can't make it to this Open Day?
If you're interested in studying Adult Nursing, Children's Nursing or Midwifery and live near Burton-upon-Trent, it may be easier for you to visit our Burton Campus on one of their Open Days.
Check our Open Days throughout the year. If you can't make any of them you don't have to miss out on discovering what we have to offer.
Find out some more about the facilities we provide:
For further details, contact our enquiries team on tel: 0800 953 3222 or email: enquiries@wlv.ac.uk
University Open Day
12 October 2019: All main campuses