Back
Back
International Summer School and the Wolverhampton Experience (TNE) 2018)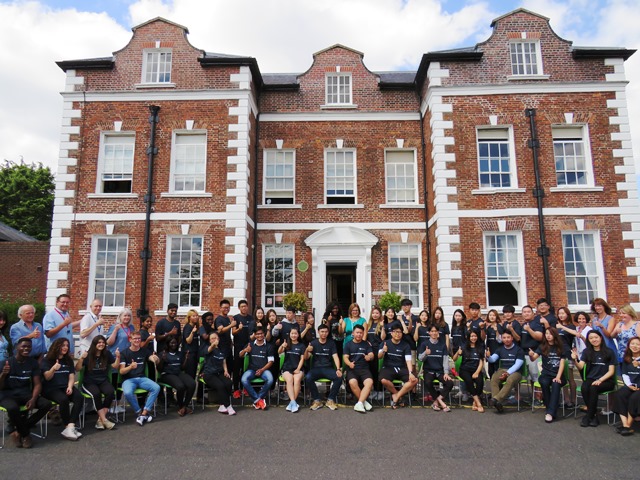 Students from South Korea, Nepal, China, the Netherlands and the Ivory Coast recently took part in the International Academy Summer School and the Wolverhampton Experience (TNE) 2018 at the University of Wolverhampton where they experienced a cultural and educational programme including English language classes with elective options in Broadcasting and Journalism, Professional Communication and Art & Design.
During their stay the students visited places of cultural and historical interest both locally and nationally to support their 360 degree learning experience.
The TNE fortnight provides an opportunity for University of Wolverhampton students from transnational partner institutions to visit their home university, immerse themselves in a British environment and have the chance to peruse the wide range of further study options available to them.
Angela Molinari, Acting Principal of the International Academy commented: "The Summer School and transnational student visits allow us to showcase all that the University of Wolverhampton has on offer whilst giving students an unforgettable taster of university life in Wolverhampton."
Adam Yardley, Short Course Leader at the International Academy, said: "The International Academy Summer School and the Wolverhampton Experience (TNE) 2018 is a real multi-cultural experience and it has been great to see students from our partner institutions from all over the world making new friendships and developing the confidence and communication skills that will serve them well in their academic and professional future careers. We are also seeing students who took part on our Summer School 2017 returning to enrol on September courses, which is particularly pleasing and we hope to see this continue with some of this year's students returning to us for undergraduate and postgraduate study at the University of Wolverhampton."
These talented students had this to say about their experience:
"The Summer School experience was a dream come true for me and I loved the way people from different countries came together. It has helped me enhance my learning and thinking abilities and I look forward to implementing what I have learnt from the Summer School." Aayushi Bansal, Nepal
"The teachers are very professional and the trips are amazing. The International Academy provided a welcoming place to stay and for every question or problem I had they were ready to help." Jesse Morsch, Holland
"The environment around the International Academy is very peaceful and green and it never allowed me to feel that I was far from home. I enjoyed every moment and I would like to come back again." Aviyan Shrestha, Nepal
"I feel that the Summer School is an opportunity to improve your English and make new friends from other countries." Ehouman Aurelie, Ivory Coast
"Being a student of the Summer School I made new international friends and learnt about various cultures which will help me in International Business. I would love to visit the International Academy again; these 15 days were the best days of my life." Ketan Shah, Nepal
For more information please contact the Media Relations Office on 01902 32 2736 or 01902 518647.