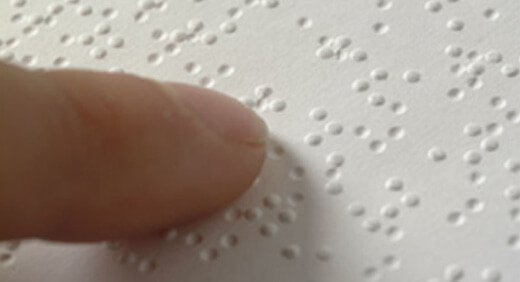 Braille - CC-By-SA created by Lrcg2012 - Wikimedia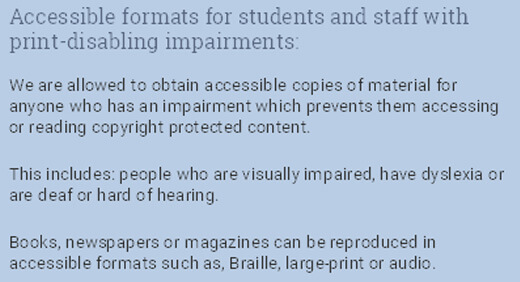 Extract from a recoloured page
We are allowed to obtain access to copyright-protected content for any University of Wolverhampton student or member of staff who is blind, visually impaired or otherwise print disabled.
Books, newspapers or magazines can be reproduced in accessible formats such as formats suitable for use with screen readers.
However, it is only legal to reproduce material in an alternative format if:
the University owns a copy of the publication
a suitable accessible copy is not commercially available
the accessible copy is only made for, and used by, a specific student or member of staff with a print disability.
There are also Enabling Technologies available such as Text-To-Speech software. These are available via Apps Anywhere, or have a look at the available Assistive Applications.
Examples of text-to-speech technologies:

A text-to-speech software, allowing for transcription of any language installed on your computer.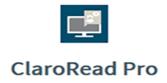 ClaroRead is a simple, easy-to-use and flexible software program that helps you to read, write and study. It allows you to read any on-screen text out loud and improve your writing ability. This version of the software also allows you to read aloud scanned paper books and documents.