Support for Apprenticeship Students
Students on Apprenticeship courses are not eligible for Disabled Students' Allowances (DSA). If you have a disability, Specific Learning Difficulty (SpLD) or mental health condition you can still access support including (as appropriate to the course) automatic extensions, extended library loans, access to accessible software on University computers and access to University support services.
You can speak to your course team about support (known as Reasonable Adjustments) which may include options like getting notes/slides in advance of sessions to prepare.
Please contact SSW if you would like to set up a meeting with one of our Disabilty and Inclusion Team who can discuss with you additional support options as appropriate.
As an Apprenticeship student you can access all of the Student Support and Wellbeing services available at the University. Please refer to the University and SSW webpages for more information.
Additional Learning Needs guide
Access to Work - Support for Apprentices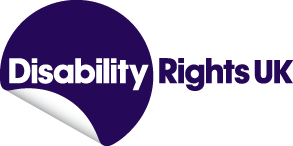 This free service supports apprentices who are feeling low, upset and struggling to keep up with their apprenticeship. It is completely confidential and run by fully trained professionals with expertise in mental health.
To qualify for this service, you must:
be in an apprenticeship (attending or signed off sick); and
have a mental health condition that has resulted in absence, or is causing difficulties to remain in your apprenticeship
What help is available?
An expert from Remploy will provide you with emotional well-being support and advice for nine months;
they will help you to cope better so you can concentrate on your apprenticeship;
develop a step-by-step support plan to keep you on track;
advise on workplace adjustments; and
help an employer understand how they can best support you if you are experiencing a mental health condition.
How to access the supporting apprentices scheme:
How to access the supporting apprentices scheme: