Enrolment instructions
Log in to your e:Vision account, select the Enrolment button then
Once you have selected Enrolment, click the Register for IT Account button and follow the instructions: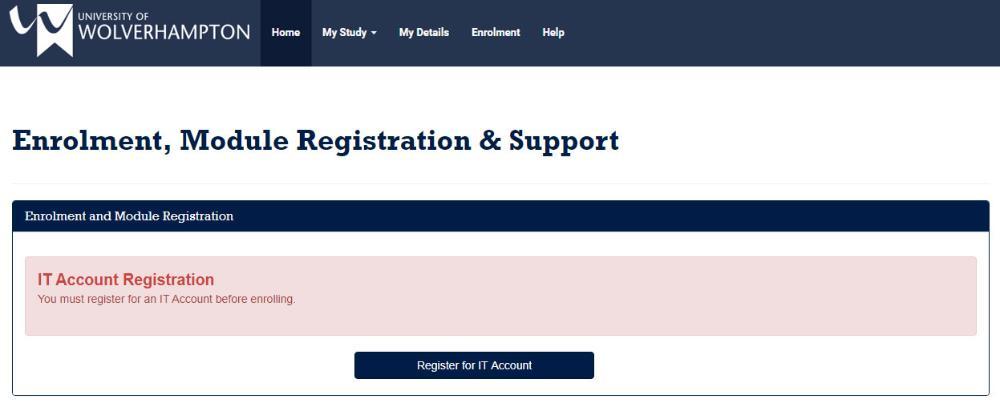 Once you have accepted the terms and conditions for using our IT services and confirmed your password, you will be given your university email address (ending with @wlv.ac.uk). Using this email you will then be able to access Canvas and your Course Induction information.
Once the IT account has been confirmed you will need to log back into e:Vision. The Enrolment and Module Registration page should now look similar to this: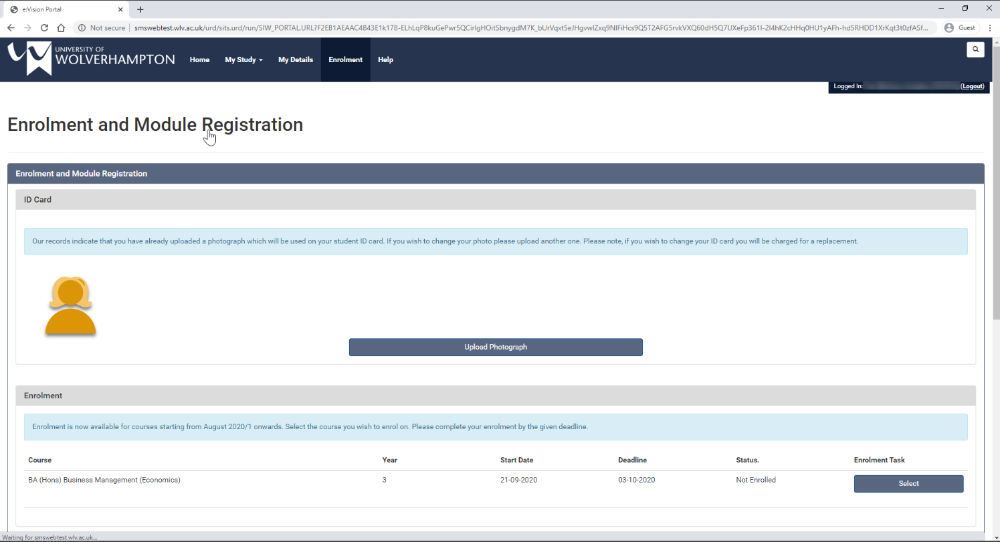 As you can see this is where you can upload your ID photo if you haven't already done so (for full instructions on this go to www.wlv.ac.uk/photoid). To start your enrolment click the SELECT button in the bottom right corner.
Then complete the Confirm your course task:
Step 3 - ID upload & enrolment
The number of tasks that you need to complete may vary depending on the course you are studying.
Additional information
If you have any problems with enrolling online, please contact the Faculty Student Services for your course via a Helpcall on the Help tab on e:Vision:


You will find full details about methods of payment on the How to pay webpage
If you would like to pay your fees online using a credit or debit card, visit our online payment facility