Nursing student secures social media internship
Friday 17 August 2018
A University of Wolverhampton student has secured an internship promoting the work of Learning Disability nurses on social media.
Ian Unitt is a BNurs (Hons) Learning Disability Nursing student and has been selected for the year-long internship with @WeLDNurses.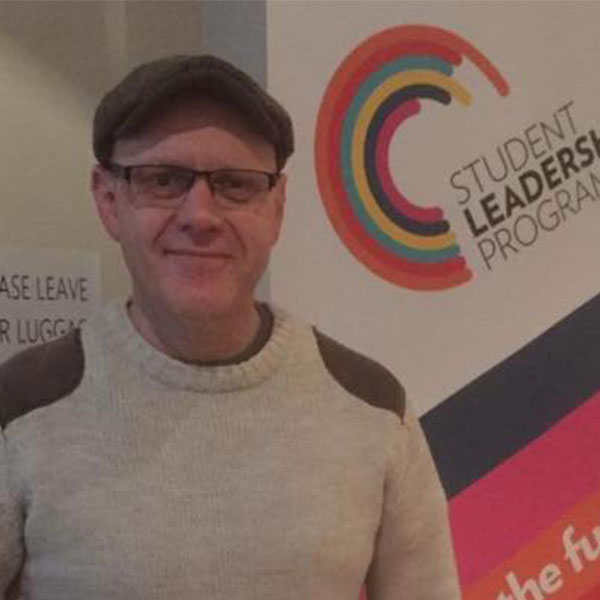 The Twitter account aims to connect Learning Disability Nurses, and Ian is one of only two students nationally to be selected for the internship.
Ian, from Cradley Heath, will spend the next year conducting research for Twitter chats, sourcing current news and research related to learning disability nursing, writing blogs and representing @WeLDNurses online and at events. He will continue his studies within the Faculty of Education, Health and Wellbeing at the Walsall Campus alongside the internship.
The 45-year-old said: "This is a fantastic opportunity and working alongside such a passionate and knowledgeable group of people will help with our personal development, and hopefully, help us to develop skills that we can utilise during our future careers as RNLDs.

"I am extremely passionate about our field of nursing and I am looking forward to helping promote the fantastic work that learning disability nurses do not only within our field but also within other fields of healthcare."
@WeLDNurses has over 8,600 followers, and is linked to the @WeNurses account which has over 75.5k followers.
For further information about nursing at the University, visit: www.wlv.ac.uk/nursing
Further information
For more information please contact the Media Relations Office on 01902 32 2736 or 01902 518647.
Date Issued: Monday, 20 August 2018
Share this release