One of my first formative memories was my first day at nursery. I had a developing headache from how tightly my pigtails were braided, and a growing self-consciousness that the knot of my tie was far too big to the proportion of my neck. The entrance of the school was filled with the smells of food being prepared for lunch, and my stomach rolled at the thought of what might be served up for me both in the food hall, and in the classroom I was entering.  I could gauge and glimpse from behind my Mother's leg that it was filled with other children, and I was greeted by Miss Martin. 
 "Well, who might this little girl be? Do you have any brothers or sisters?  What do you want to be when you grow up?
They may well have been polite, reassuring pleasantries, but I responded nonetheless as she instantly made me feel important and that what I had to say mattered: 
"My name is Clare, no I don't have any brothers or sisters, and I WILL BE a nurse."
I achieved that conviction, by the age of 20. I didn't falter in my ambition and never strayed from that path. Reading and dancing were my escape, thinking, learning and daydreaming were my liberation; and the thought of caring for others had always been the counsel I needed, in the midst of what was at times a confusing and turbulent childhood.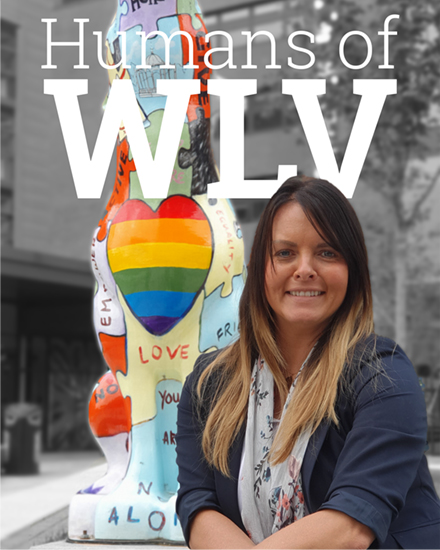 Clare Dickens is our Academic Lead in Mental Health.
She is also Chair of the City of Wolverhampton's Suicide Prevention Stakeholder's Forum.
I had hedged my bets at the age of 17, applying to the school of nursing at the University of Wolverhampton, which at that time was housed in the grounds of the hospital in which I was born 17 years earlier. I was advised by many not to get my hopes up, as I was too young and didn't have much experience.
On the day of my graduation I recall the words of my Father:
"Your Grandad would have been really proud of you, do you know that? He always bashed the message home that education is the key to freedom, the key that opens the door to choice, and you've now opened that door Clare"
My Grandfather, Dennis, was born of Romany heritage. He could not read or write well, had no formal education so to speak, and had remained steadfast that it was the route to a better life. Dennis was only governed by the seasons, he would hop and fruit pick in the summer, potato harvest in the late summer to autumn, and other forms of manual labour to get by throughout the year as a child and adolescent. Each morning, even after he had settled as a young man with a young family, he didn't know if he would turn left, right or go straight ahead.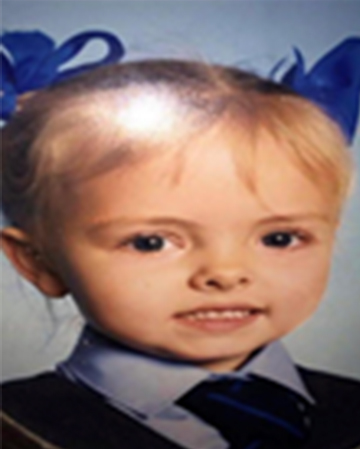 A young Clare wearing her school uniform.
He faced many barriers, had many a near miss and no doubt met some colourful characters along the way. Yet he always returned having provided the next meal. His destination and purpose was to provide, like the generations before him – but I gleaned that he had always longed for more.
I spent much of my childhood with my grandmother, Ruth. Dennis had passed away suddenly at the age of 59, when I was four years old; and I suspect I gave her something to focus on. My parents' work commitments meant she featured very much in my routine, and my formative years - she became the centre of my world. There are a few reasons why mental health was the direction in which my nursing journey travelled, but she remains the most vivid. She too didn't have the best start in life, she was born in Manchester and her family settled in the Midlands when she was a baby. Her father died suddenly when she was very young, and the relationship with her own mother wasn't one any of us would aspire to have.
By the age of 17, she was pregnant with her first child and she was supported by a GP who broke the news to her mother. His fears were realised when she was then sent to London to have the baby alone. She spoke of that GP "Paul", with great fondness and respect at the level of conviction, kindness and advocacy he afforded her. Despite his pleas, she was sent to a convent for the infirm and illegitimate expectant mothers – she must have been so scared.
I was and remain in awe of the woman. How can someone who has endured so much, received such unkindness and trauma, and who has been let down by the very people who should have loved her and looked out for her, be so warm, resilient, so loving and fun when she has every reason not be? I also recall a growing dissatisfaction at the social injustices that surrounded her (though I didn't frame them in this way as a child) – that someone could be considered "ill" and "wrong", for simply having a baby, and hadn't managed to get around to being married yet!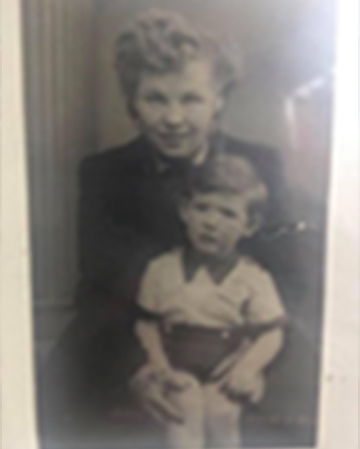 Whilst working as a staff nurse on an intensive medium secure psychiatry ward, I received a call to inform me that one of the primary guardians in my life had been found dead by a couple walking their dog that early Sunday morning. At all times, so many terrible things might happen to any of us.
The typical way to cheer others and ourselves up when we're mired in grief and fear seems to be to tell us that we will after all be OK. At a surface level this may seem laudable, but no stoic preparation could have laid the foundation of remedy for this crushing pain – which in reality to an extent flickers on today, furthermore it is completely rational and understandable.
My uncle "David-Paul", had been born to the same parentage as my father, born out of wedlock, he had spent the first two years of his life with my grandmother in the East End of London – the only true cockney, Black Country man I have ever known!
He was spared adoption to a family much richer in monetary terms than his own, owing to her escaping from the convent, which housed the infirm and illegitimate mothers I spoke of above.
He demonstrated by the eloquence of his example, and never having to say it, that despite your beginnings, you can endure and that people matter; we are nothing without them. He taught me how to fish, shoot, the benefit of being outdoors and observing the simplicity of how the world is evolving as it should, of music and most importantly how to speak my truth whilst listening to others, and how to forgive. His death was a pivotal moment for me both personally and professionally, I miss him terribly.
I became a mother in 2006, I recall feeling overwhelmed and completely unprepared for the role, in the midst of excitement and anticipation for another chapter of my life to begin. I was advised due to complications in childbirth, that I wouldn't be able to have any more children. This brush with death and the totality of it all, spurred me to take a longer period of maternity leave given I wouldn't get the chance again, I cherish that time to this day. But I also took the chance to return to another comforting mainstay in my life – education. I commenced my master's degree six weeks after giving birth to my son " Zak-David", as the prospect of nappies, CBeebies and the halt in my career alone filled me with dread.
During this time, my grandmother Ruth, unable and possibly not wanting to recover from the grief of losing her first born child, was becoming unwell. In the midst of such upheaval, pain, change and eventually loss – reading, thinking and daydreaming again became my liberating escape – enabled by the structure and love of motherhood, and of my master's studies. By the time I had finished this degree, I became a wife and a step-mother! I do believe at some unconscious level, the unconventional order of my life to that point, had been a deliberate "up yours" to the world which my grandmother knew.
I returned home to the university, but on a more permanent basis in 2014 as one of its employees. At this point I had spent much of my career supporting some of the most vulnerable, and beautifully complex our society has created. Street sex workers, those who use substances as solace, and those in the forty-foot waves of their distress and hopelessness. Though I confess never feeling completely settled within the structure that the formal psychiatry, medicalised model offered – people just don't fit into categories or boxes in my world, they never will. Though the rescuer in me longs for those days again at times, I know I made the right choice to move to a space where some of what I have learnt, and continue to make sense of, can go on to help, shape or influence more people, possibly much further upstream in their journey – who can then go on and help people through the eloquence of theirs. Education, simply put, is one huge ripple effect.
I often get asked if I could design a recipe to cook up the perfect, happy and wholesome life or human being, what those ingredients would be. If I am forced to give a response, I would say – a reassurance that we are loved, that we matter, and opportunity. Through my life and career so far, in the midst of loss and some of the cruelty the world can dole out, I have had the privilege of the above. Of meeting, and in Ruth's case being raised by, so many people for whom the odds seemed so stacked against them. But they have endured, not only surviving, but thriving. I have little bits of their stories and lessons imprinted on me to this day, and it is my quest to continue to add to them and continue to shape the person I am. View them through a strength based lens, they are truly remarkable, and are far from victims the world has chewed up and spat out, and by no means do they need to be fixed.
The travelling roots within my heritage, I don't believe have really left me, as settling on an imagined sensibleness that I have it all sussed and figured out, isn't a destination I ever want to arrive at. Though I do firmly believe that if you were to cut us in half, at a meta-physical level, we are so much more alike than we are unalike as a species, there is just so much that unifies and connects us.
And yet, our stories, our experiences and our paths are what make us destined to never be repeated again. We are unique, stunning masterpieces in the making and it gives us every damn right to be here! It is to some extent what drives the work I do within suicide prevention.
Though I have no desire or indeed right to coerce or guilt anyone in to the choice to live, I know their life is valuable – it matters, even if it doesn't seem that way today. I have been and remain honoured to inform some of this agenda on a larger scale; again within the embrace of my mainstay at the university and the city in which my roots, story and family sit. I know what makes this my home is that it has nurtured and given me something to be passionate about, and something to do.
It also consists of people, those that I love, I am fond of and know, and those I am yet to meet – each with their own story to tell and lessons to give.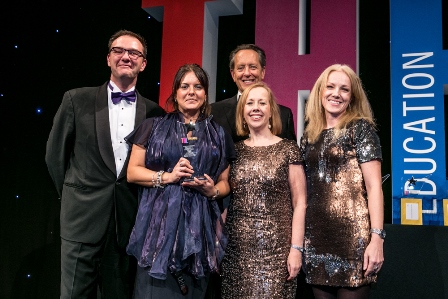 Clare at the 2016 Times Higher Education Awards.
"Three Minutes to Save a Life" was described by judges as a "clear winner" in the Outstanding Support for Students category.