Professional Body Accreditation and Partnerships
Our professional qualifications are appropriately accredited, recognised throughout the world, and are designed to accelerate your career progression by allowing you to demonstrate your commitment to achieving the highest professional standards. We work in partnership with a range of professional bodies to ensure that our courses meet the high standards required by industry and to make the most of networking and developmental opportunities.
Why University of Wolverhampton Business School?
Studying for a professional qualification will not only give you an essential toolkit of the latest management concepts and strategies, but it can also be your passport to a successful career.
Doing so at an international Business School, with an acknowledged reputation for being a leading provider of employer-relevant academic programmes and tailored business services, can only enhance your prospects.
Chartered Management Institute (CMI)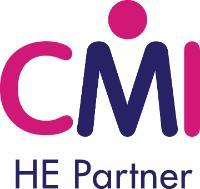 The CMI has been established for over 60 years and is the only chartered professional body in the UK dedicated to promoting the highest standards in management and leadership excellence. Over 100,000 managers use its services.
BA (Hons) Business Management
The BA (Hons) Business Management programme gives you the option to apply for the CMI level 5 Diploma in Leadership & Managementand offers all of the benefits of being a CMI member. You can progress further to become a Chartered Manager.
MBA (Master of Business Administration)
‌‌The University of Wolverhampton's MBA has been accredited by the Chartered Management Institute for its extended Diploma in Strategic Management and Leadership. This will mean that students may elect to obtain the extended diploma at the same time as the MBA, either by enrolling at the start of the MBA (and gaining access to extensive materials held by CMI) or by enrolling at the end of their studies. This extends the University's relations with CMI, which includes the Crystal Lecture and Rose Bowl award.
We offer the following MBA courses:
Find out more about the CMI on their website
Chartered Institute of Marketing (CIM)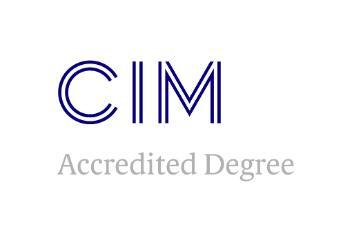 ‌‌We are an accredited study and examination centre for CIM courses.
We offer the following professional CIM Courses:
HR - Chartered Institute of Personnel and Development (CIPD)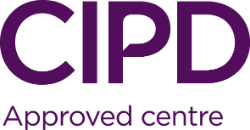 We have devolved status from the CIPD. This means you can study for an academic qualification that leads to direct membership of the CIPD without having to sit their national exams.
Our undergraduate courses that carry CIPD professional accreditation:
All students who achieve their BA (Hons) HRM will automatically be eligible for Associate Membership of the CIPD. The course is aligned with the CIPD Intermediate level programme. Membership substantially improves your career prospects in HR.
Our postgraduate courses that carry CIPD professional accreditation:
Accounting and Finance


‌Our BA (Hons) Accounting and Finance course offers exemption from professional qualifications with:
the Association of Chartered Certified Accountants (ACCA)
Chartered Institute of Public Finance and Accountancy (CIPFA)
Chartered Institute of Management Accountants (CIMA)
Chartered Insurance Institute (CII)
the Institute of Chartered Accountants in England and Wales (ICAEW)
the Association of International Accountants (AIA).
We have recently partnered with ACCA (the Association of Chartered Certified Accountants) in their Accelerate programme which allows final year students an accelerated path to ACCA membership, enhanced career prospects, discounted fees, access to the global ACCA community to provide practical assistance with studies and future career.
Travel and Tourism
The University of Wolverhampton is an Institute of Travel and Tourism Centre of Excellence.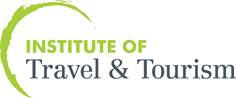 We are also an ABTA partner.

Professional partnerships and links
We have excellent partnerships with industry and strong links with professional bodies such as the Institute of Directors (IoD), the Chartered Management Institute (CMI) and the ILM.