Back
Back
Funding a Master's degree: Tuition fees and funding explained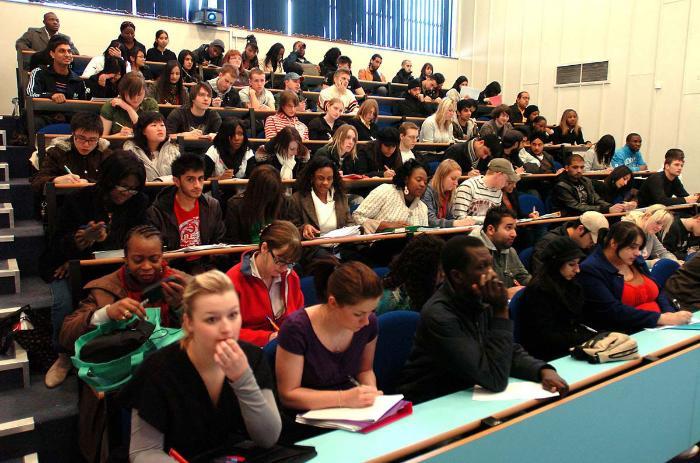 Obtaining a Master's degree is an important step for many students looking to further their education and carve out their career path. No matter your passion, a Master's degree will help open up a huge range of opportunities.
Having studied before, most university graduates have an idea of how undergraduate funding works. However, for a Master's degree, the process is slightly different. Additionally, government funding might not always cover the full costs, so it's common for prospective postgraduate students to have questions about how to fund their Master's degree.
Fortunately, there are a range of funding options available. In this guide, we help you understand everything you need to know about funding a Master's degree, from average costs, to where you can get funding, and other considerations.
How much does a Master's degree cost?
Tuition fees for a Master's degree can vary depending upon the institution, programme and the region where you intend to study. Below is a brief overview of the average costs of Master's tuition fees in England, Scotland, Wales and Northern Ireland:
England - £11,836

Scotland - £10,000

Wales - £18,025

Northern Ireland - £5,500
At the University of Wolverhampton, we are proud to offer postgraduate students an excellent quality of education for affordable fees. Our tuition fees for home students studying a taught postgraduate course during 2022/23 are as follows:
| | |
| --- | --- |
| Type of postgraduate course | Fee (180 credits) |
| Tier 1 (standard courses) | £7,995 |
| Tier 2 (standard courses) | £9,230 |
| Tier 3 (standard courses) | £11,000 |
| Tier 1 (Full-time 200-credit taught Master's with Professional Practice) | £8,883 |
| Tier 2 (Full-time 200-credit taught Master's with Professional Practice) | £10,256 |
| Tier 3 (Full-time 200-credit taught Master's with Professional Practice) | £12,222 |
| MA Social Work (for 2-year course - 180 Credits) | £11,000 |
| Preregistration NHS Healthcare courses | £9,250 |
| MArch (Architecture) | £9,250 |
| PGCE | £9,250 |
Find out more about our fees and costs of studying.
Are Master's degrees funded?
Yes, Master's degrees are funded. There is a range of government and non-government funding options available to help you pay for your Master's degree. Options include government loans, scholarships, bursaries, charitable donations, and more.
Master's funding options
UK government Master's loan
Most UK students fund their Master's degree with the government Master's Loan. This is available to students who are residents in England, and are intending to pursue a Master's degree. It offers funding support of up to £11,836 for full-time postgraduate students.
Unlike the undergraduate loan, the postgraduate loan is paid directly to the student. It is then the student's responsibility to pay the university fees. The postgraduate loan is intended to cover both tuition fees and living expenses, and does not include a separate maintenance loan like students receive at undergraduate level.
The loan payments are split into three equal instalments across the duration of your course. This means you'll receive 33% during the beginning of your course, and the next two instalments of 33% over the following semesters.
Whether you are eligible for the Master's loan and how much you receive will depend on:
the course

your age

your nationality or residency status

whether you have ongoing payments from Student Finance England

whether you have previously received a postgraduate loan for a Master's course

whether you already have a Master's degree
The loan is paid back once you start working. Once you start earning above the threshold of £403 a week or £1,750 a month (before tax and other deductions), your postgraduate loan is paid back as 6% of the amount you earn. Up until February 28 2023, postgraduate loan repayment interest rates are capped at 6.5%.
University scholarships and grants
When figuring out how to fund your Master's, make sure to check if you are eligible for any scholarships or bursaries. These are a great way to help fund your education, since unlike the postgraduate loan, scholarships and grants don't have to be paid back.
With the cost of tuition, living expenses, and other associated costs, this can help cover some, or even all of your Master's study expenses.
Scholarships are available from a range of organisations, including universities. For instance, the University of Wolverhampton offers a range of scholarships for postgraduate students, including:
Additionally, large foundations that provide higher education funds may offer grants and scholarships depending on your needs and eligibility requirements, such as alumni networks at universities or professional associations related to fields of study.
Charities and trusts
Charities offer a range of funding options for Master's students. Whether you're looking for some extra support with living expenses, or more significant funding, there are several postgraduate funding charities that may be willing to help.
Charity funding is often quite limited, and can be difficult to get. It can also be difficult to know exactly where to start when it comes to researching Master's funding charities. So, we've saved you the hard work and have put together a useful list of resources:
Additional funding options
There are several funding options available to help make financing a Master's degree more manageable.
Self-funding
Some students choose to fund a Master's degree with personal savings. This option is of course dependent on your personal financial circumstances, and not everybody will be able to rely on this option. Though, where alternative funding is not available, it is possible to fund your Master's with portions of your own money.
If you are considering this option, it's important to evaluate your current income and expenses, and figure out how much you can feasibly save and put towards your Master's degree. Be sure to also take into account other potential sources of additional income, such as income from part-time jobs or freelancing.
Part-time employment
Part-time employment is a great way to help fund your Master's degree. This can help bring in a consistent income to support your living and tuition expenses, which can come in handy for covering expenses such as textbooks, food, and leisure activities.
Employment whilst studying also gives you the opportunity to gain valuable work experience and build your professional network while completing your programme of study. There are numerous benefits associated with working in order to pay for a masters degree.
Employer sponsorship
In order to upskill employees and providing the necessary training, some employers will provide funding for members of staff to complete a masters degree alongside employment. Employers usually consider this option in cases where the chosen course will develop your skill-set and improve your performance at work.
Master's funding for international students
At the University of Wolverhampton, there is a range of funding options available to support international students as they pursue their degree.
We offer several scholarship opportunities that are specifically tailored towards international students wishing to undertake a Master's degree at our institution. For example, the Lord Paul Postgraduate Scholarship provides tuition fee waivers of up to £2,000. Other scholarships include external funded scholarships and Commonwealth Master's Scholarships.
Find out more about funding opportunities for international students.
Conclusion
In conclusion, there are many ways to fund your Master's degree. The most common funding option is to apply for the UK government Master's loan, which offers up to £11,836 towards tuition and living costs. Beyond this, there is a variety of other options, including scholarships, charities, employment funding, and more.
It is important to understand the different funding options available and which ones fit best into your own financial situation, and it is important to create a budget and plan for the long term. Make sure that you decide the best option for you by researching scholarship opportunities, understanding loan options, and investigating other sources of income.