Ranked No. 1 in the West Midlands / Region for Graduate Outcomes
100% Graduate Outcomes
100% Graduate Prospects
(The Complete University Guide, UG Subject League Tables, West Midlands Region, 2023)
Our undergraduate social work degree is designed to give students an in-depth understanding of individual and community wellbeing and health. You'll learn key skills, knowledge and values necessary to excel in this career field.
This course offers students the opportunity to gain practical experience alongside studies. You'll be able to complete a 70 day work placement in the second year of your studies, and a 100 day placement in your third year of studies.
Upon completion, you'll have the necessary work experience and qualifications to get started in a career in social work.
Partnerships and facilities
The West Midlands Social Work Teaching Partnership - we are proud to be a part of The West Midlands Social Work Teaching Partnership, an initiative designed to improve the quality of education and training for social work students and practitioners across the West Midlands.
Approved by Social Work England (SWE) - our BA (Hons) Social Work degree also is approved by Social Work England for the purpose of providing eligibility to apply for registration with SWE as a social worker in England.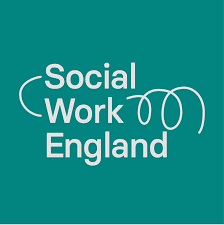 The Marches Centre for Excellence in Health and Social Care - students also get the opportunity to prepare for practice using cutting edge technology, including immersive reality and simulated practice from our Marches Centre for Excellence in Health and Social Care (developed in the Telford Campus). The practice relevance of the course is sustained by good communication with social work employers and collaboration with other education providers through our active engagement in the government-funded West Midlands Social Work Teaching Partnership.

There are excellent campus facilities (libraries, well-equipped social learning spaces, catering) that contribute to a productive and enjoyable learning experience.
What are the educational aims of this social work degree?
Develop core social work values as identified by the British Association of Social Workers

Develop a knowledge base to underpin capable and effective practice, which is in line with the Professional Standards of Social Work England

Develop the necessary intellectual skills of critical thinking, inquiry and problem solving as applied to academic learning and to practice ethical, research minded and critically engaged practice

Develop a social work practice committed to social justice, which recognises structural inequality, and which seeks to counteract this.