Membership of the Board of Governors
I am delighted to welcome you to governance at the University of Wolverhampton. The below links describe the way in which governance operates at the University and provides information on the Board's powers, membership and new decisions made.
The University of Wolverhampton prides itself in its educational roots. Since its earliest days in the mid-nineteenth century, the University has had the purpose of providing further and higher education to as many people in the community, having the motivation and academic ability to do so well. The Board of Governors is proud to ensure this tradition strives today.
Angela Spence
Chair of the Board of Governors
Membership of the Board of Governors
Under the University's Instrument of Government (section 3) the Board must consist of no less than twelve and no more than twenty four members. Of the appointed members:
up to thirteen shall be independent members
at least one academic staff member and one professional services member
up to two may be students of the university nominated by the students
at least one and not more than nine shall be co-opted members. At least one of this number shall be a person who has experience in the provision of education.
A determination of numbers was last undertaken on the 30th June 2021 at the Board of Governors.
The Membership of the governing body is set out below.
A list of Governor interests for the academic year can be found on the interest of the board page.
Independent Governors
As per the University's Instrument of Government, Independent Members shall be persons with experience of, and to have show capacity in, industrial, commercial or employment matters or the practice of any profession.
2nd term of office
Angela Spence is politically savvy with a reputation for being highly professional, pragmatic, forensic, analytical and focused. She is an outstanding strategist and communicator. Angela is a consummate networker, a strong leader and manager with a natural coaching style. She is authentic, honest and committed to openness.
Born in Wolverhampton, Angela is an inveterate world traveller and sojourner. She revels in the discovery of new places, people and cultures.
Angela has a lifelong, deeply held passion for helping people work towards developing and/or discovering the best version of themselves.
Co-founder and Director of At Eve Consulting Limited, Angela works with organisations and agencies in the public, private, voluntary and community sectors to transform their operations, bring about efficiencies and improve their ways of working.
Angela is also a co-founder and Director of community interest company Square Pegs Round Holes dedicated to working with children, young people, families and local communities to build their resilience and support them to overcome barriers that limit their participation in achieving fulfilling lives.
Angela is fully subscribed to the ethos of public service and had a very successful career in the public sector working across multi-agency partnerships and multi-disciplinary teams, locally, regionally, nationally and internationally.
Angela is a Presiding Justice in the adult and youth courts across the Black Country and Birmingham. She is chair of the Wolverhampton Police Independent Advisory Group.
Angela is an ambassador for the transformational benefits of education and is delighted to be able to influence and affect change at the University. Angela is delighted to have recently been appointed Chair of the Board of Governors and looks forward to working collaboratively with all stakeholders to position the University of Wolverhampton as a great place to study and work.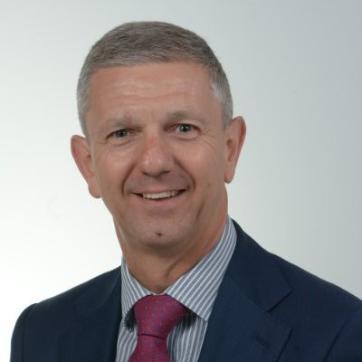 2nd Term of Office
Alan Edwards is an experienced public sector board member having previously been Chair of the Royal Wolverhampton NHS Trust and an Independent Member of the Board of the UK National Policing Improvement Agency. He is currently Deputy Chair of Birmingham Women's and Children's NHS FT, Deputy Chair of the Ethics, Transparency and Audit Panel for the Staffordshire Commissioner for Policing, Fire and Rescue, and Crime. Alan is also Chair of the University of Wolverhampton Multi-Academy Trust. Most of his career has been spent as a management consultant. He was a consulting Partner at PwC and KPMG and an Executive at IBM.
Alan is an accountant and a member of the Chartered Institute of Public Finance and Accountancy (CIPFA). Alan has been an active member of CIPFA including acting as its International Director. He retains the role of Chair CIPFA Development and represents CIPFA on a number of international boards and committees. Alan studied for his CIPFA qualification at the then Wolverhampton Polytechnic.
1st Term of Office
Amrit is Chief Operating Officer at nasen (the National Association of Special Educational Needs), a Director of Leading Learning for SEND, Director of The Active Learning Trust (a 21 school multi academy trust) and a Trustee of the Comino Foundation. He is passionate about inclusion and has been actively involved in driving change towards equity throughout his corporate career before making the career move across to the Education sector.
Prior to joining nasen, Amrit spent the best part of 10 years in the Financial Services sector, most notably as Finance Director at the global investment bank, Deutsche Bank. He attained his CIMA accountancy qualification in the Retail sector with household brands Next and Signet Jewellers. Over the last 15+ years Amrit has worked in multiple sectors in different locations across the UK, Europe and India.
Having first relocated to Tunbridge Wells and then to Chester, Amrit and his family decided to come back home back to the Midlands in order to be close to their roots. He and his wife were born and raised in the area and Amrit is especially keen to give back to the local community, particularly through supporting Education. As Socrates once said, "education is the kindling of a flame, not the filling of a vessel" and he believes this to be particularly relevant in the world of today.
Amrit lives in Codsall with his wife, two daughters and cavapoo called Hugo.
3rd Term of Office
Kim Carr was born and educated in the Black Country. She graduated in Law from the University of Birmingham and was admitted as a solicitor in 1986.
Kim is a Partner at FBC Manby Bowdler, an award winning law firm operating across the West Midlands region for almost 200 years.
Kim was awarded LawNet Managing Partner of the Year in 2012, which recognised her outstanding performance and leadership. She was appointed a director of LawNet in 2014 and elected chair of the board of directors in 2015.
Kim is a trustee of WINGS: Wombourne Special Needs Support Group which strives to provide a variety of leisure activities for children with Special Needs who are otherwise unable to access such activities. Kim's commitment to and support of WINGS and other organisations is driven in part by her understanding of the challenges facing these children and their families as her son has Autism.
Kim passionately believes in equality of opportunity and is proud to be able to undertake a role at the University of Wolverhampton, an organisation that has this ethos at its core. By being part of its good governance Kim hopes to help ensure that a strong and vibrant University will continue to deliver first class education to a wide variety of people enabling them to maximize their own potential, their contribution to the local community and the benefit of all.
2nd Term of Office
Dr Adeyemo is Medical Director of North Staffordshire Combined Healthcare NHS Trust. She is a consultant in old age psychiatrist and has worked in the NHS for 23 years; the majority of that time in North Staffordshire. She currently leads the vascular dementia service for North Staffordshire Combined Healthcare NHS Trust. This innovative service aims to recognise the early signs of dementia and provide support for people at an earlier opportunity.
During her career, Dr Adeyemo has specialised in medical education and psychological therapies. She has completed Interpersonal Therapy Level B training. She is especially passionate about developing medical leadership in multidisciplinary teams.
Dr Adeyemo currently lives in Newcastle-under-Lyme.
1st Term of Office
Chris was until recently Group Chief Executive of Accord Housing, a group of housing and care organisations. Accord providing housing and care for people in need. It had a significant annual building programme and also owned its own factory, located in Walsall manufacturing super insulated timber homes. Chris was Deputy Chair of the Black Country Local Enterprise Partnership and was its Acting Chair for a period. He is also heavily involved in the NHS and is Deputy Chair of the Black Country and West Birmingham Clinical Commissioning Group. He is a visiting Professor of Governance Law with Birmingham City University Business School. He has written a number of books on housing and law, the most recent the fifth edition of Housing Association Law, and is deeply interested in the built environment, human rights and social justice issues. Chris received an OBE in 2008 for his services to housing. He is married with two children and enjoys walking and lives locally.

3rd Term of Office
Ninder Johal runs Nachural; a music and event production company hosting large corporate events and award ceremonies for entrepreneurs in Birmingham, Wolverhampton, Leicester and London, with Manchester and Mumbai lined up for 2022. Nachural has recently set up a publishing arm, with ventures into film and video production.
Ninder has run a record label for over 25 years and is a member of premier bhangra band Achanak, who still tour today. Ninder's record label remains as the only British Asian label to have charted globally with the track Munde To Bachke.
As well as being a University governor, Ninder sits on the Black Country LEP Board, is a West Midlands 5G board member, elected member of the West Midlands CBI, NED at Accord Housing and BCRS, trustee of WBAFC's Albion Foundation and trustee of Victoria Academy (primary schools. He is also a Board member of the West Midlands Growth Company, West Midlands India Partnership, the West Midlands Combined Authority and Chair of the Wolverhampton Town Fund. Ninder chairs the charity Steps to Work.
A former president of the Black Country Chamber of Commerce, Ninder's work for the BCCC saw him awarded runner-up in the Sunday Times Non-Executive of the Year Awards 2017. Subsequently he was invited to form part of the judges' panel for the Sunday Times/Peel Hunt Non-Executive Director of the Year.
Ninder was appointed Deputy Lieutenant of the West Midlands in February 2019 in recognition of his work for the region.

1st Term of Office
Elaine graduated from Cambridge University with an MA CANTAB in Medical Sciences and entered the business world, qualifying as a Chartered Accountant ACA 3 years later. After a short stint as an auditor, she moved into corporate finance, specialising in advising management teams in Management Buy-Outs and Buy-Ins. During this period, she established herself as a deal originator and doer, structuring and obtaining funding from numerous banks and venture capitalist. In 1998, she became Corporate Finance Partner in Robson Rhodes.
In 2004, after the birth of her two sons, she left the corporate finance world and joined a client as Finance Director. This was the start of her journey at gbpartnerships. As Finance Director, she raised over £300m of project finance, funding the development of 36 medical centres.
Elaine is now CEO of gbpartnerships group. She sits on the Board of 30 SPV and group companies. She leads a team of over 70 people in a multifaceted business, focussing on asset and project management, consultancy services, property development and investment in primary care estate, the wider health and social care sector, retail, and housing developments. Gbpartnerships currently manage and deliver management services to a health estate worth over £800m.
Elaine has been a member of the LIFT Council since 2006 and interacts with DHSC, parliamentarians and other Government Officials promoting the contribution of LIFT companies in primary, community and social care.
In 2019, she won the Forward Ladies National Awards, Midlands Corporate Leader category.
1st Term of Office
Chris Woods is the Founder and CEO of CyberQ Group; A global cyber security company based in the UK, USA and Philippines. CyberQ Group was founded in 2016 and today is a multinational, multicultural organisation.
Chris is part of the Wolverhampton University Alumni having won the 'Professional Excellence Award' in 2022, he graduated from Wolverhampton University in 1999 with a BSc(Hons) in Computer Science.
Chris has lived and worked in many countries, including Qatar, Italy and the US, before returning back to the West Midlands in 2016 to focus on building his own business. Chris is a renowned Cyber security speaker and a respected voice representing the West Midlands globally and nationally in respect of Technology and Cyber Security.
He has been selected twice as a finalist for entrepreneur of the year by KPMG and EY in 2021 and 2022. He is a passionate advocate of the West Midlands, and Wolverhampton University, and is keen to help ensure excellent services are delivered for all students, providing them with a technically sound skill set for the jobs of tomorrow. Chris is a mentor to start-ups and founders embarking on the entrepreneur journey, he is married, has two wonderful daughters and supports Aston Villa.
1st Term of Office
Born in Wolverhampton to a working class family with one grandparent having fought in the Second World War losing a thumb to shrapnel and the others being licensees of a local public house. A father that was a police officer who worked within the CID and Regional Crime Squad and a Mother who was a full time housewife and having to go through the separation and divorce of his parents at the age of eleven gave a varied upbringing. David grew up in Telford and has lived all of his life there with a large portion of my family coming from Shifnal.
Highly academic through school coupled with a love of sport developed a keen competitiveness but liking a variety of things meant that David did not develop an overriding excellence in any one discipline. Football has always been David's passion but he has also played Tennis, Badminton, Table Tennis and captained school teams at Rugby Union, Basketball and Volleyball. David also played Water Polo for Newport, has played Snooker from the age of seven to today, runs local darts teams and has played Pool for Shropshire. David took up Karate at an early age but came back to martial arts when David was in his mid-thirties, taking up Tae Kwan Do. David attained the level of second Dan covered sessions teaching before retiring from the sport. David has also coached junior football teams from the ages of seven through to sixteen and has passed his initial coaching badges.
An only child for sixteen years of his life, meeting his half Sister and Brother at the age of twenty after a reconciliation with his father was a significant point in his life giving him the siblings that he never had growing up.
David left home at twenty three and was married at twenty five with his first Son coming five years later, followed by his Daughter eighteen months later and his second son after another four years and has recently become a Grandfather for the first time.
After school David attended the local Technical College where he studied Business Studies, really because other than always wanting to be a stuntman as a child he never really knew what career path he wanted to take at this stage in his life.
After successfully gaining a distinction he had a place at Wolverhampton Polytechnic (Wolverhampton University) to do a Law Degree with a view to a career as a Barrister. After a recommendation from a college lecturer he ended up getting offered a trainee accountant position with GKN and this put him on the career path he has followed since.
David has had a varied career to date but mainly within manufacturing covering industry sectors from Automotive, Defence, Electronics, Technology, Chemicals, Tool making, Ceramics, Plumbing & heating and Prototyping. This has given him exposure to a large number of manufacturing techniques including Assembly, Presswork, Forge, wire erosion, CNC machining, injection moulding and 3D printing.
David has been involved for over twenty five years with an IT business in more of a non-executive role which covers hardware and software sales, programming, server hosting and microwave broadband to rural areas. David sees his future in using his varied experience to help mould successful futures for the younger generation.
Co-opted Governors
The University's co-opted Governors are:
Professor Raftery joined the university from Massachusetts following senior appointments at the Hong Kong Polytechnic University, Oxford Brookes and London Metropolitan University, where he was Vice Chancellor and Chief Executive and successfully led a complex turnaround and cultural transformation. One of the pioneers of the use of simulation in project price forecasting and risk analysis now routinely implemented in industry in Europe, the US and Asia, his recent writings are on adaptive leadership and challenges in higher education in the US and the UK.
He has worked on assignments on risk in major public infrastructure projects valued at more than US$20bn, and on cartels and restrictive practices in Hong Kong, Finland and the UK. He served as an advisor to the UK Prime Minister's Initiative Research schemes for UK-India and UK-India-US. Board appointments in the UK include, the Office of the Independent Adjudicator, the Open University National Role Advisory Board, Access HE, and the Council of Ruskin College Oxford.
1st Term of Office
Dr Ada Adeghe is the Associate Dean for Inclusivity, based in the Offices of the Vice Chancellor. She has worked at the university for over 18 years in a variety of senior roles. Ada has served in a wide range of university committees and over the years has gained considerable insights into the challenges and issues that impact on access, attainment and employability of the University of Wolverhampton's diverse body of students.
Ada is the current Chair of both the Race Equality Charter Action Plan (RECAP) and the Athena Swan Gender Action Plan delivery groups. She has a strong and unwavering commitment to widening participation and creating access to education for the university's non-traditional learners, including advancing strategies to meet the needs of all groups with protected characteristics.
Ada's professional doctorate, gained at the University of Wolverhampton, examined the interconnectedness between Masters level professional learning and evolving notions of teacher professionalism over the past century and offers useful insights into how today's teachers see themselves as professionals. Her experience in developing an effective workforce is extensive, having been involved in designing and delivering a range of professional development and learning opportunities for academics for over 20 years.
As Associate Dean for Inclusivity, Ada is fully committed to the University's 2030 vision to be Inclusive, Innovative and Impactful and continues to work with relevant colleagues to close all significant award gaps, thereby achieving equity of outcomes for all students. She also continues to work with School Inclusivity Leads, Chairs of Faculty EDI committees, UoW Staff Networks and the Student Union to support the nurturing of a sense of belonging for all university staff and students.
1st Term of Office
Kimberly was born and raised in Montréal, Québec graduating with a Bachelor of Fine Arts in Film Studies from Concordia University. Kimberly completed her Masters in Film Studies here at the University of Wolverhampton in 2009.
Kimberly currently works as a database manager for the Alumni and Development Team in External Engagement.
Kimberly believes strongly in equality, diversity and the power of representation and decided to put herself forward for election to the Board to ensure that the voice of all staff is heard and to promote equality.
In her spare time she enjoys being sarcastic, watching tv and gaming.
1st Term of office
Bisola Olatunji's term of office as Students' Union President began on 1 July 2023. Bisola was formerly Vice-President for Community and Welfare.
Image and biography of Bisola Olatunji to follow
1st Term of office
Image and biography of Yetundi Adedipe to follow
Co-opted Members
Co-opted Members are not governors of the university but are co-opted to sub-committees and the Board as they possess a specific skill or expertise, and are usually appointed for a term of office of three years.
3rd Term of Office
Sarah is the Chief Executive of Black Country Consortium Limited (BCC) since its incorporation in 2006. Sarah joined the Consortium Partnership in October 1999 and has been central in developing the Black Country Sub-Regional partnership and its 30 year vision including the Economic Strategy and Spatial Strategy, establishing joint approaches on Planning, Investment, Economic Intelligence and the Black Country Education and Skills Strategy. She has also supported the West Midlands Combined Authority on the development of the Combined Authority Strategic Economic Plan.
Sarah qualified as a Chartered Accountant with KPMG and previous roles include Deputy Chief Executive for East Mercia Chamber of Commerce (including responsibilities as General Manager for Business Link Walsall) and Chief Executive of Walsall City Challenge.