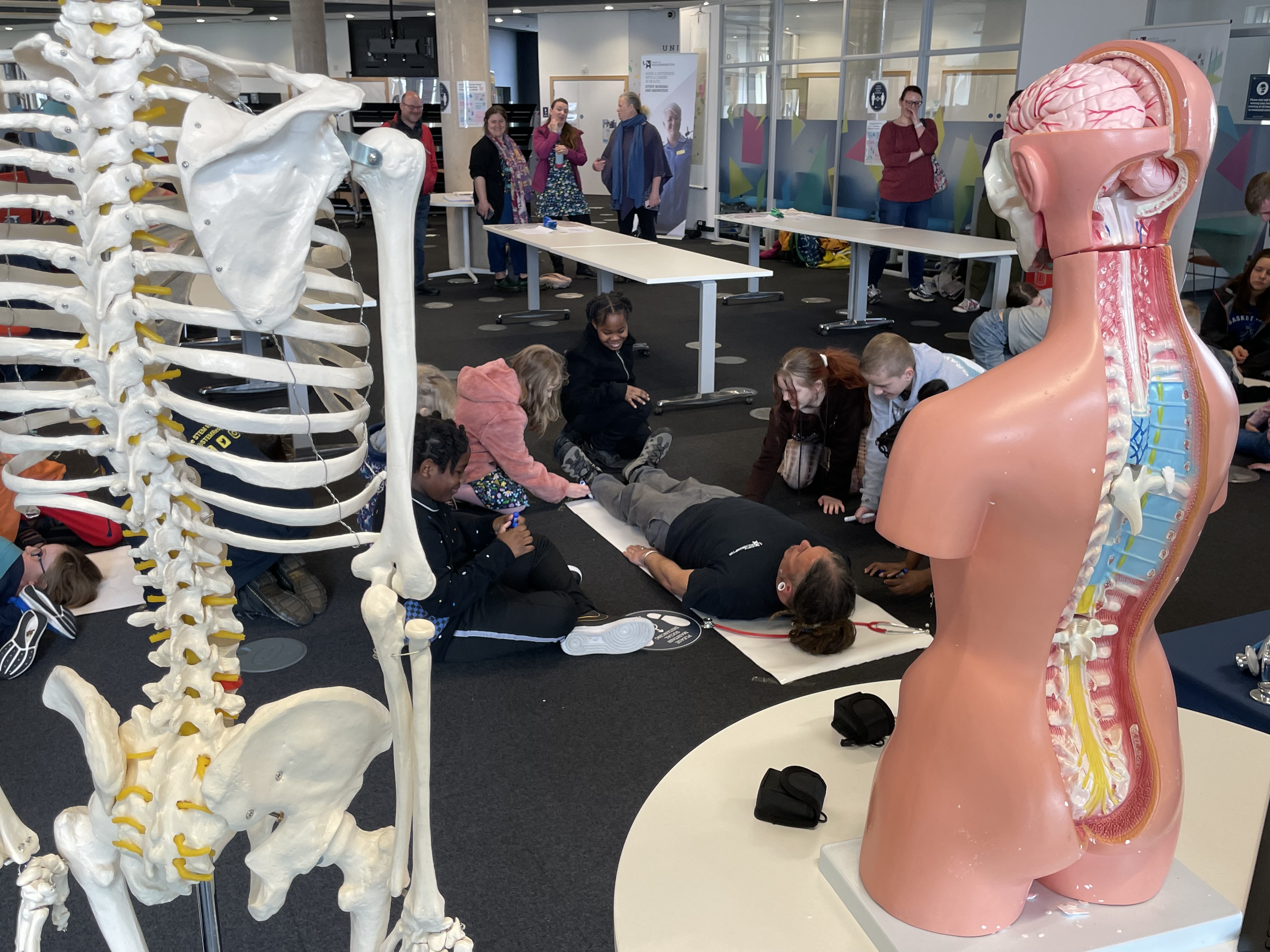 In this session, your students will explore the human body! Using teamwork and puzzles your students will learn the function and location of our organs and how our skeleton works.
Each session is 50 minutes in duration and can accommodate one class. A maximum of 3 sessions can be provided in one day.
This session links in with the national curriculum in the following ways
The skeleton and muscles are for support, protection and movement.

Describe the simple functions of the human digestive system.

Identify the main parts of the human circulation system.

Describe the function of the heart, blood vessels and blood.
The structure, function and biomechanics of the skeletal and muscular system.

Know the organs, tissues and bacteria of the Digestive system.

The structure and function of the respiratory system.
Addressing the needs of each pupil.

Linking curriculum learning to careers.

Encounters with Further and Higher Education
Booking Enquiry
Fill In Our Form
Book now and bring the STEM Response Team's award-winning STEM workshops and interactive science shows to your school and community centre.