Public guest lecture by Lord Raminder Ranger, CBE
Guest Lecture by Lord Raminder Ranger, CBE (CEO, Sun Mark Ltd.)
Presented by The Centre for Sikh and Panjabi Studies
Proudly Supported by the RBS Sikh Network and Natwest
17 October 2019, 6–8.15pm
University of Wolverhampton,
The Centre for Sikh and Panjabi studies was delighted to host a lecture and Q&A by noted Sikh entrepreneur, Lord Raminder (Rami) Ranger CBE.
Lord Ranger shared his business journey from homeless refugee in India to world-renowned entrepreneur and CEO of multi-million pound distribution company, Sun Mark Ltd.
Lord Ranger came to the UK with a mere £2 in his pocket, and through hard work and business acumen, he now transports goods to countries across the world and has received five Queen's Awards for Enterprise.
He has been awarded a peerage by former Prime Minister Theresa May in recognition of his contribution to the British economy.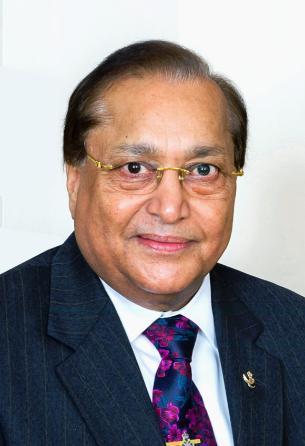 After the lecture, Lord Ranger signed copies of his book "From Nothing to Everything", which was available for purchase at the event.
"My story shows that one does not need a rich father, an elite education or the old schoolboy network to help one in life. What one needs is self-respect, ethics, commitment, vision and empathy."
-Lord Rami Ranger CBE
---
6–7pm: Refreshments and Networking (The Forum, Lord Swraj Building)
7.15–8.15pm: Lecture by Lord Ranger (Lecture Theatre, Arthur Storer Building)
---