The Crystal Lecture 2023
The Future is Accessible
The Crystal Lecture by the Chartered Management Institute
With Shani Dhanda - Disability Inclusion Accessibility Specialist, Social Entrepreneur and Broadcaster.
Thursday 2nd March 2023
About this event
The University of Wolverhampton and the Chartered Management Institute (CMI) are delighted to welcome Shani Dhanda to deliver the Crystal Lecture 2023.
Shani is one of the UK's most influential disabled people and BBC's 100 Women laureate of 2020. She is also an alumna of the University of Wolverhampton, graduating with a BA (Hons) in Event and Venue Management in 2011.
Shani's lecture will encompass her formative time at the University and how it shaped her career from an event manager to a global disability inclusion thought leader. She will also share insights as a changemaker who helps businesses and brands break barriers and become more inclusive and accessible for their employees and customers.
As a South Asian woman who experiences disability, Shani has taken the change she wants to create in the world into her own hands. Her intersectional activism has led to challenging social inequality globally through entrepreneurship, and she is the founder of Diversability, the Asian Woman Festival and the Asian Disability Network.
As a subject matter expert, she holds eight executive and advisory roles and is an ambassador for five national disability organisations. She brings the perspectives of disabled people and their organisations to policy development for the Government's Disability Unit.
Shani is a presenter on Rip off Britain, a guest panellist on Loose Women and contributes to many other daytime and news programmes, and has also been in Eastenders. She is a first-wave LinkedIn Changemaker and was featured in LinkedIn's first-ever UK ad campaign across digital, print and radio channels with over 17 million views and ranked within the top 0.09% of most influential LinkedIn members in the UK.
Having spoken at over 250 conferences and companies worldwide, including the United Nations, World Expos, and TEDx, Shani has shared speaking stages with Michelle Obama and Hilary Clinton.

Shani has been recognised with over twenty-three awards for her inclusion and activism work, including being named as one of the six most influential women in the new world of work, one of the most influential women in leadership and a world-leading changemaker.
Thursday 2nd March 2023
Refreshments at 6:00 pm
University of Wolverhampton Business School
Lord Swraj Paul Building, Molineux Street, Wolverhampton, WV1 1SG
The main lecture is at 8:00 pm
University of Wolverhampton
MH002, Mary Seacole Building, Nursery Street, Wolverhampton, WV1 1SG
Please book your free ticket here
The refreshments will be at 6.00pm in the Lord Swraj Building, Molineux Street, City Campus (Molineux), Wolverhampton, WV1 1SG
Or you can connect via social media:
Twitter: @CMIWMNW
LinkedIn: https://www.linkedin.com/groups/5101543/
About the Crystal Lecture series
A history of the Crystal Lecture and Rose Bowl Award, along with details of previous lectures in the series.
The annual Crystal Lecture is a business focussed lecture presented by the University of Wolverhampton in partnership with the CMI (Chartered Management Institute).
In 2018 we were proud to celebrate our longstanding relationship with the CMI, by hosting the 25th Annual Crystal Lecture. Over the years we have seen this award evening and lecture grow into one of the most prestigious events in the University calendar.
The Rose Bowl award
The presentation of the Rose Bowl award preceded the Crystal Lecture by a number of years. The Rose Bowl Award was the prize given to the best performing student on the MBA programme, originally by the Institute of Management (IoM) as part of the partnership with Wolverhampton Polytechnic.
The IoM has since transformed into the CMI and Wolverhampton Polytechnic has become the University of Wolverhampton (UoW), but the Rose Bowl is still awarded to the best performing MBA student.
The MBA programme is a vibrant course of study, which over the years has attracted some high ranking managers and executives who participated in the programme. In 1994 it was decided to incorporate a keynote lecture to the Rose Bowl Award ceremony and the Crystal Lecture was born.
The CMI wanted to present a gift to the speaker alongside the Rose Bowl. With the UoW, and the region, being known for glass the idea of gift of glass for the speaker emerged. It was called the Crystal lecture because we commissioned a cut glass commemorative vase from Stuart Crystal.
In recent years the piece from Stuart Crystal has been replaced by a piece of glass showcasing the work made by one of the University of Wolverhampton students. The 2017 piece was by Tim Boswell and the 2018 piece was by Darren Weed.
Chief Executive of Virgin Trains (in 2012), Tony Collins. Watch the lecture on our YouTube channel.
Profile of Tony Collins
Born in Sedgley in 1957, Tony left school at 16 to start an apprenticeship with Rockwell-Thomson, a motor pressing manufacturer in Ettingshall. After five years of training he became a qualifiedchartered management accountant, rising to a Fellow of the Institute in 1987. Throughout his career Tony has held a number of financial positions including at Austin Rover in Longbridge and Yale Fork Lift Trucks in Wednesfield. In 1989 he became Financial Director at GEC Cannon Industries based in Coseley.
In 1993 Tony moved to train building company, GEC Alstom Metro-Cammell, as Financial Director. As the privatisation of British Rail gathered pace, Tony spent time as Procurement Director and then Commercial Director, culminating in leading the negotiation team who sold the Pendolino Tilting Trains to Virgin.
In 1999 Tony joined the Virgin Rail Group as Major Contracts Director responsible for introducing the Pendolino and Voyager trains into passenger service and overseeing the upgrade to the West Coast mainline infrastructure.
In 2004 he became the Chief Executive based in Birmingham and today has responsibility for Virgin Rail business which carries 30 million people a year, employs 3,500 people and has a turnover of £900million per annum.
Tony still lives in Sedgley with his wife and two children, one of whom has recently graduated from Wolverhampton. The University of Wolverhampton presented him with a Honorary Degree of Doctor of Business Administration in September 2011.
The importance of a clear vision in building a substantial business;
How real Entrepreneurial skills provide competitive advantage;
How to re-set perceptions on Entrepreneurship and its contribution to British economic growth.
Sir Peter founded the Rigby Group in 1975 with £2,000 savings, the parent company for a portfolio of privately owned and highly successful businesses operating across Europe, the Middle East and North Africa.
Diversifying from its origins as a principally technology-led business, Rigby Group has evolved - through smart, strategic acquisitions- into a £1.8 billion portfolio business. With two generations of the Rigby family at the helm, Rigby Group has built a distinguished reputation as both an investor and business operator; renowned for its independent thinking, seamless execution and a peerless approach to acquiring and nurturing businesses to unleash their potential.
Visit the Rigby Group website
Mike Clasper CMgr CBE CCMI, CMI President
Why a sense of purpose is fundamental to every well-managed organisation.
Why managers need more confidence to tackle difficult conversations.
How UK plc can stop creating 'accidental managers' and develop the potential of the next generation.
About Mike Clasper
Mike Clasper took over as President of CMI in October 2014. He is Non-Executive Chairman of Coats Group plc, as well as a Senior Independent Director at Serco PLC and Chairman of Which? Ltd. Mike has outstanding experience across a wide range of organisations, including private, public, third sector, FTSE 350 and SMEs.

He was formerly Non-Executive Director at ITV, Chief Executive of BAA plc. Operating Managing Director at Terra Firma Capital Partners Limited and Chairman of HMRC. He has also held a number of senior executive positions at Procter & Gamble. Mike grew up in Sunderland and studied Engineering at St. John's College, Cambridge. He is proud to hold an Honorary Doctorate from Sunderland University and in his spare time enjoys the theatre as well as watching and playing sport.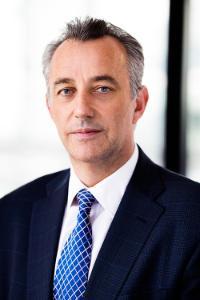 Malcolm Preston, Global Head of Sustainability Services at PricewaterhouseCoopers delivered the keynote address at this year's prestigious lecture - in partnership with the Chartered Management Institute.
Malcolm discussed:
What is sustainability?
The role of business in society
Measuring impact
A whistle-stop tour of the Sustainable Development Goals
About Malcolm Preston
Malcolm Preston is Global Head of Sustainability Services at PricewaterhouseCoopers, and leads a global team of some 700 sustainability and climate change experts, with over 100 based in the UK. A graduate in Oceanography, Malcolm decided the world of research would be tedious. In 1983 he joined Coopers & Lybrand and qualified as a Chartered Accountant in 1986. After spells working in the US, Australia and Zambia, he was admitted to the partnership in 1996. During his career he has advised large multinationals, entrepreneurial start-ups and co-led the firm's dot.com team through the turn of the century. He has lead the Sustainability & Climate Change team since 2008.
Malcolm specialises in the measurement and valuation of environmental, social and economic impacts. He leads PwC's Total Impact Measurement and Management (TIMM) team, delivering projects for numerous clients including SSE plc, TUI Group plc, TomKat Ranch and a number oflarge Fortune 100 corporates.
He also leads PwC's thought leadership on the implementation of the Sustainable Development Goals and, in particular the role of the private sector in their achievement. He is actively engaged with numerous UN agencies and other bodies on this subject and is responsible for the development of PwC's bespoke tool, the SDG Business Navigator.
He is an accomplished speaker, speaking at numerous events including the BASD and B4E events at Rio +20, at the UN's Post 2015 MDG Forum, the inaugural Global Business of Biodiversity conference, the Economist Global Ocean Summits, the Shared Value Initiative, the World Economic Forum and, most recently, the Commonwealth Heads of Government Business Forum in Malta.
Malcolm was born to travel, not so much to see the sights, but to meet the people and learn the difference of culture. He has driven across every continent in the world – except Antartica. His mantra is twofold – never fly over somewhere if you have the time to do it by land - and leave the places you visit as you find them.
Val Wright
‌Internationally acclaimed innovation expert Val Wright was named as one of the top 50 resources for Chief Operating Officers by ClickSoftware. She is one of only 64 experts inducted into the Million Dollar Consultant® Hall of Fame.

Born in Stourbridge, Val founded her first company aged 15 as part of the HSBC sponsored Young Enterprise Scheme. Rackhams, House of Fraser sponsored Val's day release from their Management Training Scheme to study Business and Finance HNC at Wolverhampton University demonstrating that there are multiple ways to combine business experience with education.

After tenures with Land Rover under BMW ownership, and Marconi during the boom and bust of the 2000 bubble, Val joined Microsoft after they acquired the Rare games studio in Twycross, Val joined to lead the transformation following acquisition, Microsoft then relocated her to Seattle to the Xbox headquarters where Val participated on the small team that created the fastest-selling device of all time, Kinect for Xbox, which won a Guinness Book of World Record, selling over 20 million devices. This contributed to the turnaround of Microsoft's Entertainment business from a billion-dollar loss to a multimillion-dollar profit machine.

The global clients who have requested her help include Starbucks, LinkedIn, Microsoft, Financial Times, Gartner, and DreamWorks Animation. Val's corporate experience includes tenures during dramatic growth periods at Amazon, BMW, Microsoft, House Of Fraser, Marconi, and Sema Group.

Her unique approach, which she has trademarked as Thoughtfully Ruthless®, has produced typical client results of market domination in extraordinarily short time frames along with compassionate truth telling, fearlessness, and extensive creative, technical, and leadership gains.

Val's books include: Thoughtfully Ruthless: The Key to Exponential Growth, Wiley, 2016, named Business Book of the Year 2017 by the Independent Press Awards, and Innovation Trifecta: How to Catapult Innovation by Creating a Symbiotic Relationship between Creative, Business, and Technical Minds. She is a regular contributor on CNBC, Inc. Magazine, Business Insider, Fast Company, Bloomberg, Reuters, LA Times, MSN, and Today.

Val now lives in California with her three daughters and husband.
Watch the video of this lecture on YouTube
We were proud to celebrate the 25th Annual Crystal Lecture in partnership with the Chartered Management Institute (CMI). Our guest speakers were Dr Jenni Jones, and Dr John Phillips MBE.
John and Jenni explored the world of leadership and mentoring; from both a practitioner and academic point of view. They will be sharing their leadership and mentoring experiences with a particular emphasis on the hugely successful University Student Mentoring programme, which they have worked on together, over the last 8 years.
They shared highs, lows and funny moments with a view to demonstrate how a little investment in this valuable intervention can help make a huge difference. They can prove that mentoring builds the knowledge, skills and behaviours needed to be an effective leader into the future.
Dr John Phillips MBE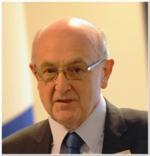 Dr John Phillips MBE, retired in 2016 as Regional Director for the Institute of Directors in the West Midlands although he continues to serve as a volunteer. He was the first person to be employed by IoD outside of London in 1993, setting a trend with the organisation now having a UK wide physical presence. Having been a school governor for many years John has maintained a strong enthusiasm for business education partnerships. In 2010, with the help of Dr Jenni Jones, he set up a mentoring programme for final year business students at the University of Wolverhampton. John and Jenni continue to develop and run the programme in close partnership. Their work involving one to one mentoring from experienced directors concentrates on employability, soft skills and building confidence. It has thus far proven to be very successful with many students quickly securing quality work after graduating.
Dr Jenni Jones

Dr Jenni Jones is an Associate Professor and Senior Lecturer in the HR and Leadership Department at the University of Wolverhampton Business School. She is the Course Leader for their PGCert and MA in Coaching and Mentoring programmes and has published various articles on mentoring in the NHS, the Police and within Higher Education. Together with John Phillips from the Institute of Directors, she has led the Business School mentoring programme for 8 years. She is also an active coach and mentor within and outside the University.


Speaker: Adrian Hallmark – Chairman and CEO, Bentley Motors
Date: Tuesday 26 November 2019
Time: 7pm to 8pm
Venue: University of Wolverhampton, MH002, Mary Seacole Building (MH), Nursery Street, Wolverhampton, WV1 1AD
Speaker profile
Adrian Hallmark joined Bentley Motors in February 2018 as Chairman and CEO.
Prior to this, Hallmark, 56, was Global Strategy Director at Jaguar Land Rover.
He has 18 years' automotive board-level experience from the US, Europe and Asia with Porsche, Volkswagen SAAB and Bentley Motors.
During his first term at Bentley he held the role of Board Member for Sales, Marketing and PR and played an integral role in the introduction of the sector-defining Continental GT in 2003.
Hallmark studied Mechanical Engineering at Wolverhampton University, UK and has a Management Diploma.
None can deny the importance of equality, diversity, and inclusion to successful organisations, and achieving these goals requires dedicated leadership effort. As ways of working evolve and change, with teams increasingly connecting across borders, working remotely and more flexibly, managers and their workforce are faced with new challenges and opportunities.

Helen Silvester graduated with BA Hons European Studies from Wolverhampton in 1985. She is currently British Council Regional Director for the Americas based in Buenos Aires where she leads the British Council's cultural relations work across 13 countries in North America, South America, and the Caribbean.

In this talk, she reflects on the importance of EDI to her personally and the role it has played in her international career. She restates the business, legal, and moral cases for EDI and considers what leaders need to do to ensure success:
How do we move from good intentions to results?
How do we translate EDI policies and strategies into effective international practice?
How do we address new challenges to EDI presented by Covid and how do we embrace opportunities to improve our practice?
About our speaker
Helen Silvester has been the British Council's Regional Director for the Americas based in Buenos Aires since January 2020. She leads the British Council's cultural relations work in education, English, and arts across 13 countries in North America, South America, and the Caribbean.
She came to Buenos Aires from Mumbai where she had been British Council Director West India and Deputy Regional Director for South Asia. Prior to this, she was Regional Director Education for Wider Europe based in Istanbul.

In her senior leadership posts, she has overseen the establishment of numerous G2G agreements, more than 100 new partnerships between UK HEIs and those in other countries, and the engagement of millions of people with arts and education content in more than 20 countries.

She joined the British Council as an academic in the Czech Republic in the mid-1990s and has held numerous senior appointments in Education and External Relations. Passion for and dialogue with other cultures has been a hallmark of her study and career choices throughout her life. Prior to the British Council, she was a teacher and teacher educator in Portugal and Thailand and worked as a holiday representative in France.
She graduated from Wolverhampton Polytechnic in 1985 with BA Hons European Studies and holds a Master's Degree in Education with Distinction from the University of Leeds.