Chartered Institute of Marketing (CIM) Guest Lecture 2021
CIM Midlands Annual Lecture with Deborah Darlington (2021)
Date & Time: Tuesday 26 October 2021 (18:00-20:00)

This event is open to CIM members, students, staff and anyone with an interest in Digital Marketing.
This online CIM Lecture will be hosted by the University of Wolverhampton and the Chartered Institute of Marketing via Zoom. This event is open to CIM members, students, staff and anyone with an interest in Branding & Marketing.
About the speaker
Deborah Darlington is a passionate marketer, she has worked across a number of amazing brands facing a whole host of different challenges. She has led businesses through the transition from more traditional marketing to digital and revitalised struggling brands, taking them to new audiences through the power of informed insight. Deborah brings a breadth of business management experience and project delivery across retail, mail order and financial services where she has successfully tackled commercial challenges across a diverse range of industries.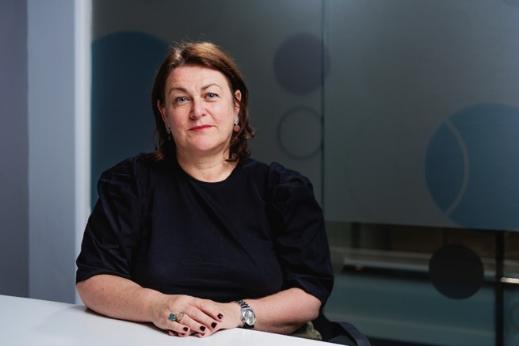 Programme
18:00-18:10 Welcome and Introduction (Prof. Clare Schofield, Director of Business School)
18:10 - 18:20 Introduction to CIM (Rachael Mabe, Chair CIM Regional Board, Midlands and Ami Sandhu, Vice Chair Education)
18:20-18:25 (Prof. Clare Schofield, Director of Business School)
18:25- 19:15 What makes The Co-Operative brand distinctive (Deborah Darlington, Director of Brand & Marketing at The Co-operative Bank plc)
19:15 - 19:45 Q&A
Book your place at this year's CIM Midlands Annual Lecture with Deborah Darlington (2021)
Date & Time: Tuesday 26 October 2021 (18:00-20:00)
Event Link: https://www.eventbrite.co.uk/e/cim-midlands-annual-lecture-with-deborah-darlington-tickets-149584809191
Book now for this year's event.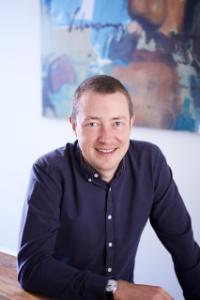 Digital marketing & mobile consumer
Speaker: Daniel Rowles, UK's leading expert on digital marketing
The use of smartphones, 4G and Wi-Fi have made mobile phones the first choice for consumers. With more than 50% of searches, 90% of Facebook activity on phones and 90% of mobile media time via Apps/messaging chatbots - Ofcom, 2017.
But phones are not the only choice; with tablets, laptops, wearables and other devices being used to access information. Multi-channel and multi-platform strategies, increasing automation in digital marketing techniques, machine learning and artificial intelligence (AI) are challenging the digital marketer, before we even consider consumer engagement, online purchases, SEO/SEM, GDPR and analytics.

This event, hosted by Wolverhampton Business School, is designed to help marketers better understand the digital journey, digital transformation and cultural changes affecting consumer engagement, acquisition and retention. 'Mobile' is not a fad, mobile marketing is here to stay. Now is the time to integrate mobile and optimise marketing effectiveness.
About the speaker
Daniel Rowles is acknowledged as one of the UK's leading experts on digital marketing. He is a Course Director for CIM, lecturer at Imperial College London and best-selling author of 'Digital Branding 2014' and 'Mobile Marketing 2017', both published by Kogan Page.

He is the co-host of 'Digital Marketing' a top 10 business podcast on iTunes and, through his company, target internet, has helped clients such as BBC, Vodaphone, Sony, Oracle and Tesco.
‌Six actionable steps to producing financially quantified value propositions
Speaker: Professor Malcolm McDonald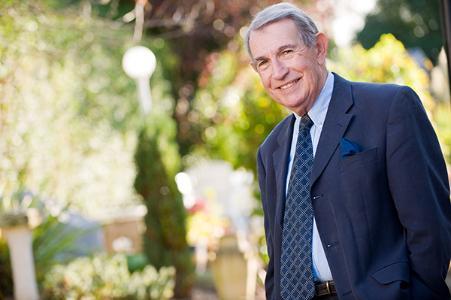 Professor McDonald has written over 40 marketing books and his best-selling 'Marketing Plans' has sold over half a million copies worldwide. Malcolm is arguably one of the UK's most eminent authorities on marketing strategy.
Professor McDonald works with the operating boards of the world's biggest multinational companies such as IBM, Xerox and BP. He is an Emeritus Professor at Cranfield and a Visiting Professor at Henley, Warwick, Aston and Bradford Business Schools.
About the speaker
Dr Dave Chaffey is co-founder and Content Director of marketing publisher and learning platform Smart Insights. Dave has written several best-selling books including Digital Marketing; Strategy, Implementation and Practice 7thedition (2019) plus numerous templates, ebooks and courses used in more than 120 countries.
Dave said: "I wrote my first book on digital marketing in 2000 back when we used to talk about 'Internet marketing'. Since then I have enjoyed updating them based on my experiences on B2B and B2C training and consulting projects plus hearing how they have helped hundreds of thousands of people around the world who have used them on university marketing or MBA courses or for professional diplomas including the CIM Certificate and Diploma in Professional Marketing."
Dr Dave Chaffey is an extremely knowledgeable, engaging and humorous speaker. We look forward to his presentation at the University of Wolverhampton Business School and hope you can join us.