Back
Back
What is a Master of Science (MSc) Degree?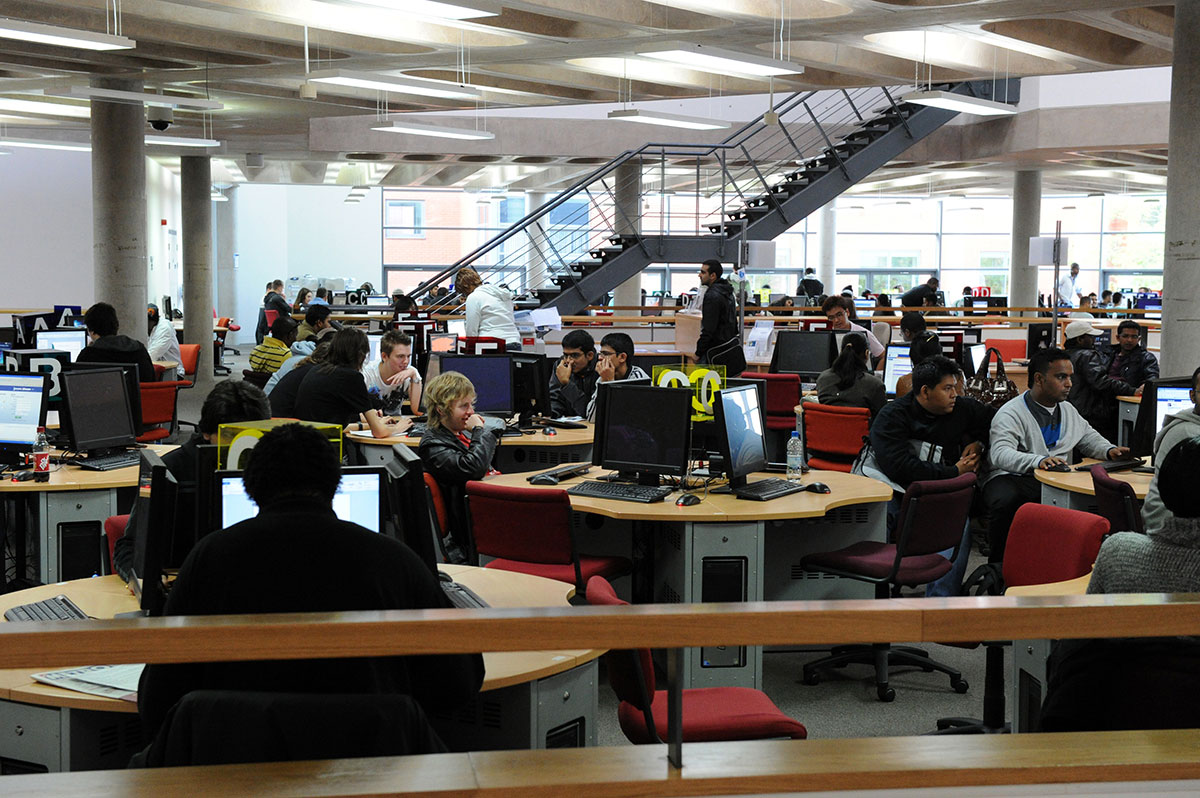 Many students now look to enhance their future prospects and level of education by studying postgraduate degrees. This not only helps them gain a competitive edge when building their career, but also acts as a next level of education, and can provide many interesting opportunities to those studying a Master's degree.
There are many different types of postgraduate degrees available, one of which is the Master of Science (MSc) degree. But what is it, and how is it different from a Master of Arts (MA)?
This article from the University of Wolverhampton aims to provide a comprehensive guide to answer this question. In this post, we will explore the features of a Master of Science degree and why it is an excellent option for students looking to enhance their knowledge and skills in a particular field.
Additionally, we will delve into the types of MSc degrees you can study, the benefits of pursuing this type of degree, and other useful areas of information such as funding and entry requirements.
What is an MSc?
A Master of Science (MSc) is a postgraduate academic degree awarded to students who have completed a programme of study in a specific field of science, engineering, or technology.
MSc programmes typically require one or two years of full-time study and provide students with advanced knowledge and skills in their chosen field. This type of degree often involves a combination of coursework, independent research, and a thesis or dissertation. The MSc degree is widely recognised and valued in industry, academia, and research institutions as it indicates a high level of expertise and specialisation in a particular subject area.
Graduates with an MSc qualification are often well-equipped to pursue a range of careers in their field, or to further their academic pursuits with a PhD programme.
What is the difference between an MA and an MSc?
In academia, the terms MA and MSc refer to two distinct postgraduate degree programmes that are typically pursued by students seeking advanced knowledge in their respective fields. While both degrees indicate that a student has attained a high level of proficiency in a particular subject, there are some key differences between the two.
An MA degree, or Master of Arts, is typically awarded to students in humanities, social sciences, and arts disciplines, while an MSc degree, or Master of Science, is awarded to students in the natural sciences, mathematics, and engineering fields.
This distinction reflects the different approaches and methodologies used in these fields of study.
MA programmes typically also emphasise theoretical and conceptual knowledge, critical thinking, and analytical skills, while MSc programmes focus more heavily on technical skills, experimentation, and data analysis. This is reflected in the types of courses offered in each programme, with MA students typically taking courses in areas such as philosophy, literature, history, and social theory, while MSc students may take courses in areas such as physics, chemistry, and computer science.
Different types of Master of Science degrees
There is a wide variety of MSc degrees available to those who wish to pursue postgraduate education.
Let's take a look at some of the most popular Master of Science courses:
MSc in Engineering
An MSc in Engineering is a popular degree due to the fact that it provides students with advanced knowledge and skills in various engineering disciplines. Due to the broadness of an engineering Master's course, these programmes deliver a wide range of topics, including mechanical engineering, electrical engineering, civil engineering, chemical engineering, aerospace engineering, and environmental engineering. Students can often narrow their studies to an area that suits their interests, and will get the opportunity to conduct research in their chosen topic.
MSc in Computer Science
An MSc in Computer Science allows students to gain advanced knowledge and skills in this field. This programme generally covers a range of topics, including algorithms, data structures, programming languages, computer architecture, operating systems, software engineering, artificial intelligence, machine learning, data science, and computer graphics.
MSc in Finance and Accounting
The MSc in Finance and Accounting provides students with advanced knowledge and skills in the field of finance management. The programme typically includes coursework in financial statement analysis, financial risk management, corporate finance, investment analysis, and taxation. Graduates of the programme are well-prepared for careers in finance, accounting, and related fields.
MSc in Digital Marketing
This MSc in Digital Marketing programme typically focuses on developing the skills and knowledge required to create, implement, and manage digital marketing campaigns across various platforms and channels, including social media, search engines, email marketing, and mobile applications.
MSc in Psychology
An MSc in Psychology provides students with the knowledge to gain expertise in various areas of psychology. MSc psychology programmes typically cover a range of topics, including cognitive psychology, social psychology, developmental psychology, abnormal psychology, neuroscience, and research methods. MSc Psychology degrees are typically designed to provide students with a solid understanding of the fundamental concepts and theories of psychology.
How long is a Master of Science degree?
The length of a Master of Science (MSc) degree programme varies depending on the country, institution, and field of study. In general, when studying an MSc degree in the uk, programmes typically take one year to complete if pursued full-time, and two years if they are studied part-time.
What are the entry requirements for an MSc?
Entry requirements for a Master of Science (MSc) degree may vary depending on the university and the specific programme. However, there are some general entry requirements that are commonly required.
Applicants should have a Bachelor's degree, usually in a related subject area to the MSc programme they are applying for. The minimum grade required may vary, but typically a 2:1 (second class upper division) or equivalent is required. Some programmes may accept a 2:2 (second class lower division) or equivalent, depending on the competitiveness of the programme.
Applicants may need to provide a personal statement outlining their motivation for applying to the programme, their academic background, and any relevant work experience, as some MSc programmes may require applicants to have relevant work experience in the field.
Applicants may also need to provide evidence of their English language proficiency if English is not their first language. This may involve taking a standardised English language test such as the IELTS, and achieving a minimum score as required by the university.
Is there funding available for an MSc?
Funding is available for MSc programmes in the UK. There are various sources of funding available to students, including scholarships, grants, loans, and bursaries.
Here are some examples:
Postgraduate Master's loans
Postgraduate Master's loans are a type of funding available to eligible students in the UK who are pursuing a Master's degree. The loans are offered by the UK government and are designed to help students cover the cost of tuition fees and living expenses while studying.
Academic scholarships
Academic scholarships are an excellent way for students to finance their MSc degree. These scholarships are awarded based on academic merit, and they can cover some or all of the tuition fees and other expenses associated with the programme.
Allowance for students with disabilities
Disabled Students' Allowance (DSA) is a type of government support available to students with a disability, long-term health condition, mental health condition, or specific learning difficulty. The allowance is designed to help cover the additional costs of studying that may arise due to a disability or health condition.
Career opportunities with a Master of Science degree
A Master of Science (MSc) degree can lead to a wide range of career opportunities in various fields. Depending on the field of study, graduates with an MSc degree can pursue careers in research, academia, industry, government, and non-profit organisations.
Let's explore some of the potential career paths that are available to individuals with an MSc degree.
Academic researcher
Graduates with an MSc in a scientific discipline may pursue careers as academic researchers. They may work in universities or research institutions and conduct research on topics related to their field of study. Academic researchers may also publish research papers, present their findings at conferences, and teach undergraduate or graduate-level courses.
Data analyst
An MSc in data science, statistics, or analytics can prepare graduates for careers as data analysts. Data analysts use statistical methods and tools to analyse data and draw insights that can inform business decisions. They may work in a variety of industries, including healthcare, finance, marketing, or technology.
Engineer
Graduates with an MSc in engineering may pursue careers as engineers in various fields, such as aerospace, civil, mechanical, or electrical engineering. They may work on designing, developing, or testing products, systems, or structures. Engineers may also work in research and development, project management, or consulting.
Environmental scientist
An MSc in environmental science can prepare graduates for careers as environmental scientists. They may work in government agencies, non-profit organisations, or consulting firms to assess and address environmental problems. Environmental scientists may also conduct research, develop policies, or work to educate the public about environmental issues.
Healthcare Professional
Graduates with an MSc in healthcare-related fields, such as nursing, public health, or health administration, may pursue careers in healthcare. They may work in hospitals and clinics, providing patient care, managing healthcare programmes, or conducting research.
Educator
Those with an MSc in education may pursue careers as educators. They may work in schools or universities, teaching undergraduate or graduate-level courses in their field of study. Educators may also develop curriculum, conduct research, or work to improve educational policies and practices.
These are just a few examples of the many career opportunities that are available to individuals with an MSc degree. The specific career path that a graduate chooses to pursue will depend on their field of study, skills, and interests. An MSc degree can provide graduates with the advanced knowledge and skills needed to succeed in a variety of industries, making it a valuable investment in their future career.
Is studying a Master of Science degree right for me?
Pursuing a Master of Science (MSc) degree is a smart choice for those who are looking to take their career to the next level or specialise in a particular field. However, it is important to carefully weigh the costs and benefits of an MSc programme, considering factors such as financial obligations, time commitment, and personal and professional goals.
Ultimately, the decision to pursue an MSc degree is a highly personal one and requires thorough research and self-reflection. If you are considering an MSc degree, the University of Wolverhampton offers a wide range of MSc programmes to suit your interests and career aspirations, along with dedicated support to help you succeed academically and professionally.