Back
Back
Getting your application in: personal statements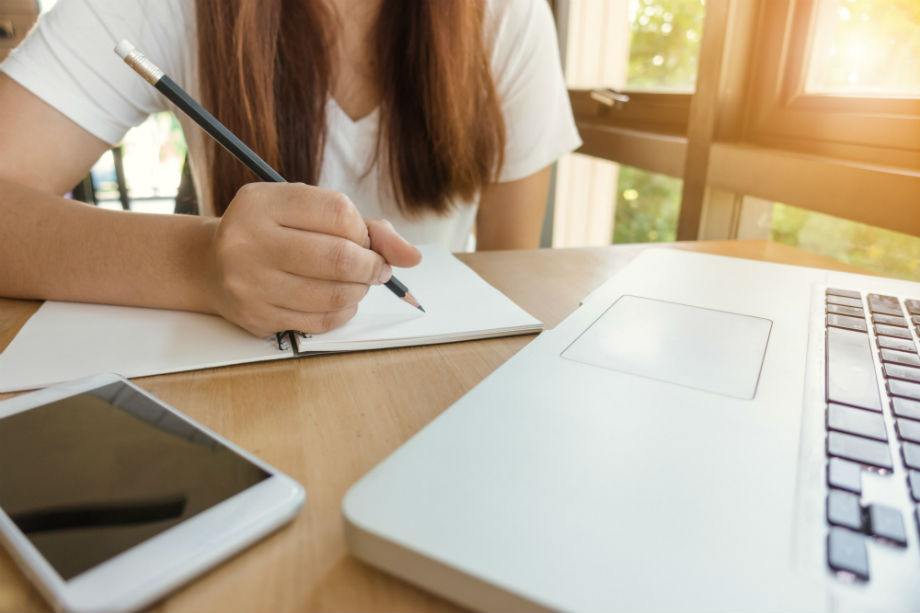 If you're working through your university application, whether for this year or next, read our top tips on getting your personal statement just right.
Personal statements: the basics
What is a personal statement?
It's your opportunity to tell universities and colleges about your suitability for the course(s) that you hope to study. You need to demonstrate your enthusiasm, passion (without using the word!) and commitment for the subject and above all else, to ensure that you stand out from the crowd.
4,000 characters or 47 lines (roughly equates to 500 words)
We suggest that you write your statement in a word processor so that you can monitor the word limit. However be careful, as some word processors get different values if they don't count tabs and paragraph spacing as individual characters. If you're over the word limit then look at how you can change the structure of your sentences so that you're using as few words as possible.
Check your spelling and grammar!
UCAS doesn't check for spelling, punctuation or grammar mistakes. Make sure you proofread aloud, and get your teachers and advisors to check your statement before you submit it.
Don't overcomplicate it- keep it clear and concise
Write in an enthusiastic, concise and natural tone.
What Admissions Tutors look for in the personal statement
University Admissions Tutors will have different criteria for their courses. However these are some of the most important factors that they want to see in your statement:
Research: demonstrate a good knowledge and understanding of the course.
Key transferable skills that are useful for the course and university study, for example: organisational skills; working independently; communication skills (written and oral).
Motivation and commitment: activities such as paid or voluntary work experience; attending masterclasses/public lectures; further reading or research around the subject, will all help to demonstrate your motivation and commitment in wanting to study the course.
Self awareness: evidence your strengths and showcase your skills.
Good essay writing skills: it's important to have a clear structure to your statement in order to maximise its impact.
How to structure a personal statement
There isn't a perfect formula for structuring a personal statement. However, we suggest you divide your statement into four sections.
1: Introduction (1 paragraph)
Why do you want to study your chosen course?
Why does this subject interest you?
How did your enthusiasm and interest for this course develop?
2: About your suitability for the course (2-3 paragraphs)
Why do you think you're suitable for the course(s)?
If your current studies relate to your chosen course, focus on elements of your studies that you find interesting and the reasons why. This will not only highlight your subject knowledge but also your passion for the course.
Think about the key skills and qualities required for your chosen course and showcase your skills through your studies and work experience.
Important: Make sure all the information in this section is relevant to your chosen course.
3: Outside of your studies (1 paragraph)
In this section, include extra-curricular and enrichment activities you're involved in outside of school/college, including:
Hobbies and interests
Paid employment
Voluntary activities
If you're planning to defer entry and take a gap year then you will need to address it in this section- outline what you plan to do during your gap year and what you hope to gain from it.
4. Conclusion (1 paragraph)
There is no need to summarise your statement in the conclusion. Your conclusion should be concise and include the main benefits you hope to gain from studying the course and career goals/further study (if known).
Still need some help with your application? Contact the Gateway as your first port of call!