Share your stories!
Tuesday 17 October 2017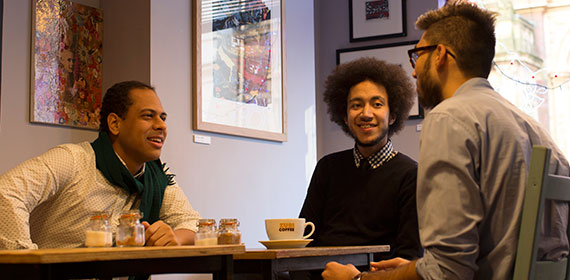 If you're a budding journalist, blogger or vlogger and want to share the things that matter to you about student life at the University of Wolverhampton, we'd love to hear from you!
We're looking for students who want to write articles or share their videos on student life - it may be you've got a passion for arts and culture and want to review what's around for students, you may want to give advice on budgeting and saving money whilst at University, you're an international student and want to tell others about your culture or you may want to cover what's happening generally at the University - whatever it is, this is your forum for sharing news and content with other students.
We'll also be awarding a £10 Amazon gift voucher each month to the author of the most read/watched piece of content for that month.
Working on student communications, articles, blogs and vlogs will also look great on your CV and give you a discussion point and experiences when you apply for jobs and secure interviews.
So please do drop us a line on StudentComms@wlv.ac.uk and let us know what you'd like to share with your fellow students.
Claire and Josh
Student Communications team
Share this release