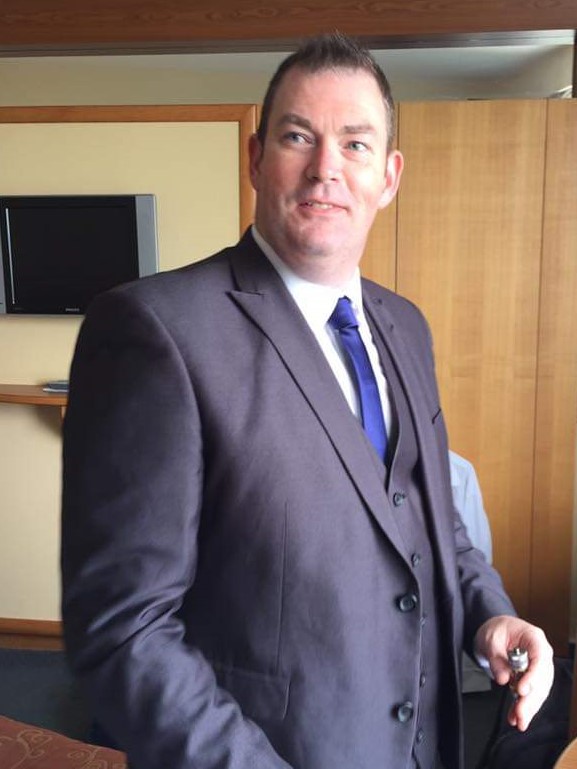 Paul Bailey
Year of Graduation: 2000, 2004, 2005

Course

BSc CAD & Construction, Ph.D, PG Cert HE

Nationality

British

Career industry

Architecture & Manufacturing

Current job title

Director/Partner
Wolves. A place of uncompromising ambition for its students, subjects, and the entwined futures of both.
Wolves introduced me to so much, not only in terms of skill and the ability to study specialist subjects which pushed boundaries, but it also allowed me to participate in innovation. For example, the paradigm combination of traditional construction with abstract design thought, with the precision of making this reality using computer-generated techniques. Moving to postgraduate study, completing my PhD in Architectural Psychology pushed me even further, breaking new ground in through uncharted waters across two very different subjects. At the very core of this was not only the expertise of the staff, but their approachability and will to work with all learners. Never before (or since) have I known somewhere where you were able to know and engage with all levels of staff: from senior personnel (such as the Dean), to your more junior tutor, visiting lecturer and technician. It was the epitome of collaborative learning at its its finest, introducing me to core values which I have carried throughout my own 15 year academic career, in addition to my present business operations. This is what made Wolves all the more special! Having had such and expansive opportunity throughout my years there, with the specialist equipment and investment, I will always be proud to be a graduate and carry the name forwards.
My career has, to a certain degree, worked backwards before going forwards. Whilst undertaking my doctoral studies I was invited to provide some visiting lecturing. This led to permanent positions a senior lecturer and subject leader in design at various universities in the UK and overseas; external examiner; national board member; all the way up to positions in academic senior management. Five years ago, however, I made the decision to return to my roots and become a partner in my own architectural design and manufacturing practice, not only applying the core skills attained from my degree, but furthermore research and development strategies from my doctoral studies (achieving in excess of £300,000 in private research funding), and significant in business operations, development and expansion. Central to this are the underlying values I had provided to me as a student: collaboration, shared pursuit of new knowledge and solutions to advance problems, innovation, and technical resolution. All of these factors entwine each and every day, with all my employees working on an even plateau for a common set of creative goals! Being able to share this in creative and academic publications, along with my own (now graduated) doctoral students was a bonus.
As a director and partner, my responsibilities are many and varied, including; design and technical detailing; cost analysis, procurement; project scheduling; client liaison; CAD/CAM, production oversight; performance management; site management; risk assessment; sub-contractor management; project estimation and tendering; research and development. Our client base incorporates both the commercial and public sector, dealing with a client and supplier base across the globe. Our business is based upon the fundamentals of creativity and customer service, on time production and delivery, whilst also having the innovative foresight to challenge tacit assumption regarding design form and the advanced application of materials. Recent clients have included (but not limited to), The Royal Albert Hall, Google Deep Mind, Microsoft, Samsung, Westfield, Morgan Capital, Bob Bob Cite, Moulton Brown, HSBC, Heathrow Airport, St George's University Hospital, and the Sultan of Oman, to name but a few!
Working alongside former graduates of mine within the architectural sector.
Embrace everything that the University can offer you, particularly your tutors. Have open eyes and be willing to receive the advice and guidance from an institution that cares and wants the success for each and every graduate. Appreciate that you will be in a very special place, unlike any other, that considers you more than just a learner number, but focuses on you as the actual learner. Wolves is a very different institution and sets itself apart from others for these very reasons! Expect the unexpected in life, but welcome each step as you carve your own path. Do not expect the predicted for this will only ever stifle your opportunity.