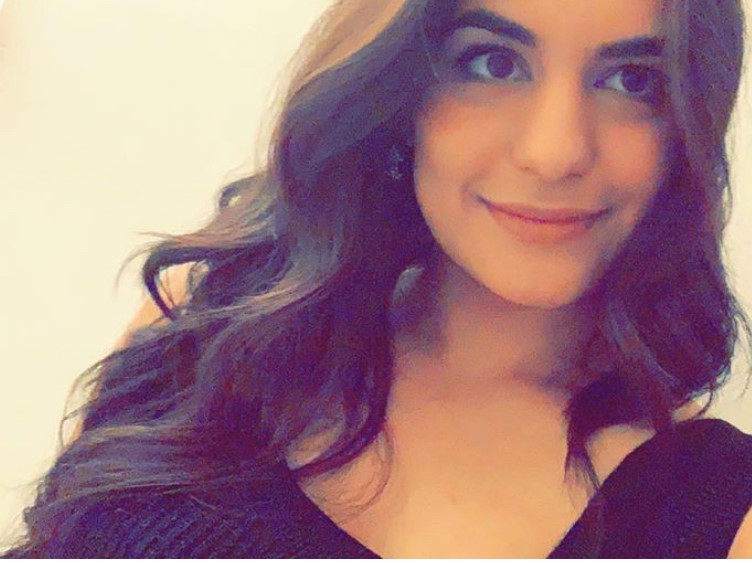 Maryaa Bibi
Year of Graduation: 2016

Course

BSc Forensic Science and PGCE (Post compulsory Education)

School

School of Biology, Chemistry and Forensic Science, School of Education

Nationality

British

Career industry

Education

Current job title

Academic coach

Current Company

University of Wolverhampton
You are everything the world needs. Make those power moves. Be excellent - Beyonce, 2020 online graduation and BLM speech.
The University of Wolverhampton has approachable, kind, and caring staff such as Emma Clemson and Dr Whitehead leading the Forensics course. Being trained on up-to-date equipment in the brand new laboratories was both exciting and beneficial to me entering the current scientific field. The course featured many expert visiting lecturers lecturing their subject area (ranging from crime scene management to blood analysis), which gave me a head start in creating and developing my own professional network. The groups of friends I made at university are all part of my network on LinkedIn and are in different disciplines of science and engineering. The group of friends I made on the first day of my course are still my best friends, unpaid counsellors, and career advisers to this day. We created many lasting memories whilst studying our degree and many more after graduating. The PGCE I completed at the University of Wolverhampton was insightful and engaging. It taught me a lot about education and even more about myself as an individual, teacher and driver for change. Julie Hughes was the first academic I met from the faculty of education. She has been an inspiration to me ever since, and with her empathetic nature she has taught me that it is possible to be caring and powerful whilst being the fight for the change I want to see.
Both courses I studied benefited the career path I took after completing them. My degree in science didn't just teach me scientific theories and principles, as during the 3 years of the course I developed graduate skills such as presenting, data analysis, and researching. These made me the ideal candidate for multiple graduate schemes and business roles. I was able to research a business prior and post-employment, knowing my company's threats, strengths, and opportunities available to help me to succeed at every step. The PGCE I studied allowed me to research current teaching resources and educational research to work on my own projects at work. This allowed me to develop into a reflective, student-focused teacher. This knowledge allowed me to experiment in my work place setting and create more engaging and accessible ways of learning for my students. During interviews I discuss my PGCE and my most up-to-date reflections on my practice and the field of education to display my commitment to navigating change in industry.
-Personal tutor to over 200 students at Level 3 and 4 students at the University of Wolverhampton. -Provide academic and pastoral support to improve engagement and facilitate independent learning. -Enable students to gain transferable skills for future employment or study. -Keep up to date with current educational research into areas of retention, progression, and sense of belonging.
Forensic: Being part of solving an ongoing criminal case in a professional and private laboratory. Education: Having my students nominate me for an award and going on to be selected by a panel to win the Nicholas Musgrove award at the University of Wolverhampton.
Work hard and get to know the people on your course, the people teaching your course, and the services at the university available to you as a student. They will help you in finding and creating opportunities. Moving away from your course and education, university is much more than your degree, as it is a great time to meet people from different backgrounds and beliefs to expand your knowledge and understanding of life and the world as you know it.