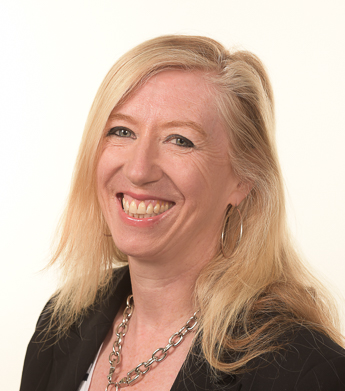 Sharon Watts
Course Leader Textiles and Surface Pattern
Email address S.Watts@wlv.ac.uk
Phone number 01902 1916
Location

MK Building, MK102

Faculty

Faculty of Arts

Areas of expertise

Fashion, Textiles
Main Teaching Areas
• Creative Design projects: Contextual Modules, Final Year Student Major Projects. Professional Promotional Modules, Employability, Concepts and Ideas Generation, Textiles Techniques, Design Drawing for Fashion &Textiles, Commercial Textile Design.
Phd proposal centres on the relationship between social class dress and design decision making,
MRes. Art and Design History Dissertation – STEEP Factors as Drivers for Creative Engagement ,
My research established Trend Forecasting companies and proposed a need to look at Futurology and STEEP factors as design drivers and catalysts for change.
2009
MRes Art and Design History. Liverpool John Moores University,
Thesis: STEEP Factors as Drivers for Creative Engagement.
1989
BA (Hons) Fashion and Textiles,
Specialism; Printed Textiles for Fashion. Liverpool Polytechnic (now LJMU).
1986
Diploma in Art and Design, Foundation Studies. Liverpool Polytechnic.
2009–Symposium Tate Liverpool
Where do we Sit?
Paper: Trend Forecasting Overload (in conjunction with LJMU)
Aug 2013 to Present
Course Leader BA(Hons) Fashion & Textiles, University of Wolverhampton
Widening Participation
Development of a range of teaching approaches to accommodate a changing student profile and variety of learning styles.
Whilst teaching across the UK I have also worked with a range of students with particular needs from deaf and disabled students to those with dyslexia and autism.
Curriculum Development and Module Writing
Developed 20 credit framework through Learning Works,
Part of Course Leader Team to develop new 120 credit framework for 2017.
2010-2013
Senior Lecturer in Fashion and Textiles.
2008-2010
Course Leader, Fashion and Textiles. Management of staff team & students . Curriculum development.
2006-2008
Course Leader for Contemporary Applied Arts. Multi disciplinary course incorporating glass, ceramics, wood, metal and plastics.
2005-2008
Route Leader. Contemporary Applied Arts.
2001
Senior Lecturer Design for Interior Textiles.
2001/2004
University of Huddersfield .
99/2001
Liverpool John Moores University. SL (0.5) Textile Design for Fashion .
99/2000
Leeds College Of Art. SL (0.5) Printed Textiles,
Visiting Lecturer and Short term contracts.
Feb-June 2004
January 2004
Feb 2001
University of Huddersfiled.
May 2000
June 1999
University Of Bolton. Visiting Lecturer .
August 1998
San Francisco Academy of Art. Visiting Lecturer Fashion Textiles.
External Academic Involvement
Feb and July 2015
External Verifier CDA Cyprus. Government funded request as subject specialist to verify pre-degree course in Fashion and Textiles,
Outcome: Course received Government funded accreditation following guidance from me.
Consultancy and Freelance Projects
2004
The Works Design Studio, London. Children's Wear Design.
1999 -2005
London Portfolio Design Studio New York . Design Studio specialising in surface pattern for paper products.
2000-2004
KoolKards UK . Designed my own range of Greeting Cards and own label Paintbox.
1999-2001
Amanda Kelly Design Studio, London. Women's wear Designs for US Market.
1999-2001
Baxter Fawcett Design Studio, London. Menswear Designs for US market.
Full time Employment
Sept 1994-Dec 1998
Art Director. Les Papillons Textile Design Studio, New York.
Sept 93-Sept 94
Director of Print and Colour, August Silk, New York.
Sept 89-Sept 93
Senior Designer, London Portfolio, New York.