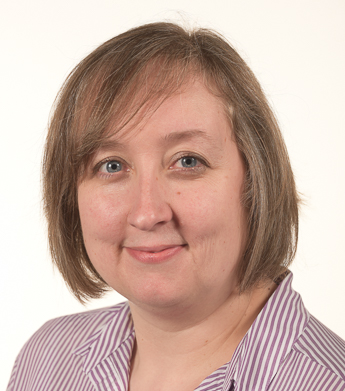 Dr Sarah Browne
Head of the School of Performing Arts
Email address Sarah.Browne@wlv.ac.uk
Phone number 01902 322051
Location

WH Building

Faculty

Faculty of Arts

Institute

School of Performing Arts

Areas of expertise

Musical Theatre, Popular Music, Musicology

Teaches on:
Sarah was born and raised in the Black Country. Having first trained as a pianist and vocalist, Sarah completed her graded music examinations at an early age. She began performing on stage in musicals at professional venues and then moved to the orchestra pit. As conductor, arranger and musical director, Sarah has worked extensively with a number of orchestras and operatic societies in and around the region.
Sarah began her teaching career in secondary schools and sixth forms, teaching A Level Music and Performance Studies, in addition to helping schools achieve full Arts College status. She has been responsible for the creation of numerous Musical Theatre courses; both at level three and Foundation Degree level. Previously, she successfully managed a large Performing Arts department in the Further Education sector with oversight of all Performing Arts subjects, Media and Film.
In 2008, Sarah worked in partnership with the University of Wolverhampton to author a Foundation Degree in Musical Theatre. She was subsequently appointed as Course Leader for the BA (Hons) Musical Theatre course and was responsible for writing both the BA (Hons) degree in Musical Theatre and Drama and the MA Musical Theatre course. During this time, Sarah also established Musical Theatre West Midlands (MTWM), an initiative designed to foster and promote new musical theatre in the region. She was appointed to the post of Acting Head of Drama and Musical Theatre in 2014 and Head of the Music department a year later. In 2018, Sarah was appointed as Head of the School of Performing Arts.
Gender and racial politics in Musical Theatre
American musical theatre of the 1960s
Stage to screen musicals and film theory
Subsidised British revivals of the American canon
Thesis: The performance of rebellion in the musical, Hair
Senior Fellow of the Higher Education Academy
Member of the advisory board for The Canales Project
Member of the advisory board for 'Stage Access'
Doctor of Philosophy, University of Winchester
PGCE Secondary Music, University of Central England
BA Hons Music, University of Wolverhampton
Browne, S. 'Staging Rebellion in the Musical, Hair: Giving Voice to Marginalized Identites in Musical Theatre.' Routledge [Forthcoming 2021]
Browne, S. (2019) 'Dedicated to the Proposition…..' Raising Cultural Consciousness in the Musical, Hair in Whitfield, S. (ed). Reframing the Musical: Race, Culture and Identity, Red Globe Press
Browne, S. (2018) 'Girl Talk: Feminist Phonocentrism as an act of resistance in the musical, Hair' Studies in Musical Theatre 12 (3) pp. 291-303
Browne, S. (2018) 'The Last Ship from Broadway to Newcastle: A feminist political musical for the Brexit era' Studies in Musical Theatre 12 (3) pp. 377-385
Browne, S. (2017) The Last Five Years: Medium, Mode and the Male Gaze in Rodosthenous, G. (ed). Twenty First Century Musicals: From Stage to Screen. Routledge
Browne, S. (2015) 'Everybody's Free to Fail: subsidised British revivals of the American canon', In: Gordon R; Jubin O (eds.) The Oxford Handbook of the British Musical. Oxford University Press.
Conference Papers:
'Five ways to start a revolution...(in musical theatre)'. Guest Lecture (University of Bristol, UK) November 2019
'Hear Her Song: A UK Case Study'. United Nations SDG Convergence (United Nations, New York, USA) September 2019
'A Sting in the Tale: Adapting the Concept Album for the Stage'. Song, Stage and Screen XIV (University of Leeds, UK) June 2019
'Girl Talk: Feminist Phonocentrism as act of resistance in the musical, Hair.' Song, Stage and Screen XIII (UCLA, Los Angeles, USA) May 2018
'From Hair to Hamilton: Who Lives, Who Dies, Who Tells your Story?' Song, Stage and Screen Conference (CUNY, USA) and International Federation of Theatre Research Conference (University of Stockholm, Sweden) 2016.
'The Tribal Sacrifice: Re-balancing the role of the female in Tharp's choreography for the film musical, Hair'. Society of Dance Research Conference (St Hilda's College, Oxford University, UK), 2015.
'What a Piece of Work is Man: Negation of the female in the stage to screen adaptation of Hair'. Restaging the Song Conference (University of Sheffield, UK) 2014
September 2018: Head of the School of Performing Arts
September 2015: Principal Lecturer, Head of Music
October 2014 - September 2015: Joint Acting Head of Department Drama and Musical Theatre/Head of Musical Theatre
Aug 2012: Senior Lecturer Musical Theatre, University of Wolverhampton
Sep 2004 - July 2012: Centre Manager: Performing Arts and Media, Dudley College,
2002 - 2004: A Level Music Co-ordinator, Coppice Performing Arts School,
2000 - 2002: Musical Theatre Lecturer, Sandwell College,
1998 - 2000: A Level Music Co-ordinator, Thorns Arts College.
Sarah has previously worked as conductor, arranger and vocal director.
Teaching Responsibilities
Module Leader:
5DR008 – Politics, Popular Performance and Musical Theatre,
5DR013 - Musical Theatre Repertoire (Intermediate)
6DR006 – Musical Theatre Production.
Further Information
Founder of Musical Theatre West Midlands (MTWM)

Chair of Faculty Equality and Diversity Committee
External Advisor - BA (Hons) Musical Theatre (University of Chester),
External Examiner - BA (Hons) Musical Theatre (Hammond College, University of Chester).
Advisory Board member for: The Canales Project (US), Walsall Music Hub Stakeholders, Arts Connect, Stage Access