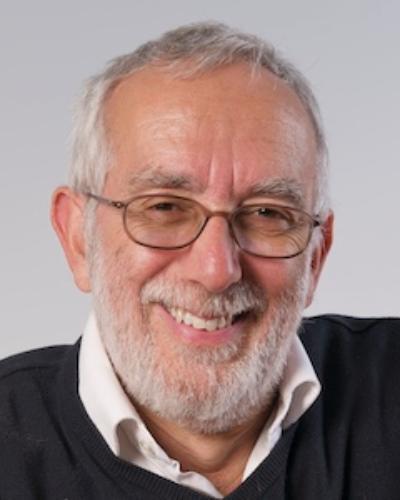 Professor Roger Seifert
Professor of Industrial Relations
Email address R.V.Seifert@wlv.ac.uk
Phone number 01902 323830
Location

MN007, Arthur Storer (MN) Building

Faculty

Faculty of Social Sciences

Institute

University of Wolverhampton Business School

Areas of expertise

Industrial and employee relations
Having first worked as a management consultant in London specialising in pay, I was appointed professor of industrial relations at Keele University 1993, and then moved to Wolverhampton in 2008. I am an active researcher and consultant in the field, especially on strikes, trade unions, pay determination, Labour Party trade union relations, and public sector employment.
Currently research into employment issues in the emergency services (fire, police, and ambulance); work experiences of BME staff in local government; impact of reforms on employment in the Ministry of Justice (prisons and courts); and reforms of health and education services.
PhD supervision
In 2016 three of my students completed their studies into topics on women in the Saudi labour market; performance related pay in Saudi companies; and the impact of Islam at work in Saudi. Current students are researching tattoos at work; the work of nurses in Chinese hospitals; pay systems in the Omani civil service; and influences on senior management corporate decision making.
On the steering committee of the World Association of Political Economy, and the Centre for Labour and Social Studies.
PhD (London School of Economics)
MBA (London Business School)
BA (Oxford University)
'Police pay … contested and contestable' (with Kim Mather) in Industrial Relations Journal, vol 47(3) pp. 204-219 (2016)
'Wearing the turban: the 1967-69 Sikh bus drivers' dispute in Wolverhampton, (with Andrew Hambler) Historical Studies in Industrial Relations (2016) No. 37, pp. 83-112
'Linking transformational leadership and core self-evaluation to job performance: The mediating role of felt accountability' by Chun-Hsi Vivian Chen, Mei-Ling Yuan, Jen-Wei Cheng, Roger Seifert in The North American Journal of Economics and Finance, Volume 35, (2016) pp. 234–246
'A living wage rather than a fair wage: trade union politics and the rise of inequality' in Radical Statistics (2015) Issue 111, pp. 37-48
'What factors of production determine economic growth?' (with Zou Wei-xing) in Shanghai Journal of Economics, April 2015, pp3-14
'Public sector strikes in the Winter of Discontent: a review of John Shepherd's book The Callaghan Government and the British Winter of Discontent' in Histroical Stduies in Industrial Relations No. 36 2015 pp. 219-226
'Big Bangs and Cold Wars: the British industrial relations tradition after Donovan (1965-2015)' in Employee Relations (2015) Vol. 37 Issue 6 pp. 746-760
The close supervision of Further Education lecturers: 'You have been weighed, measured and found wanting'' (with Kim Mather) in Work Employment and Society, 2014, 28(1): 95-111
'Consent and dissent: a study of the attitudes of Chinese school teachers in Guangzhou city schools to recent Chinese government educational reforms' (with Li Yingfei) in Forum for International Research in Education vol 1(2): 58-82, June 2014
Book review (2014) of 'Nina Fishman's Arthur Horner: A Political Biography' published by Lawrence & Wishart 2010. In Historical Studies in Industrial Relations, Number. 35: 203-211
Conference papers in 2016:
'Public Service Job Motivation and Satisfaction among BME staff in English Local Government' (with Dr Wang) to International Labour Process Conference, Berlin 2016
"A firefighter is who you are, rather than what you do": labour process change in the English fire service? (with Dr Mather) to International Labour Process Conference, Berlin 2016
'Justice delayed is justice denied': current government reforms of the Ministry of Justice; BUIRA conference, Leeds, June 2016
Teaching interests
Industrial and employee relations
Corporate and community engagement
Currently working on projects regarding jobs at Heathrow airport; reform of the courts and prison service; and the government's transport policies.

Media work: I have been interviewed on radio and TV this year over 20 times about strikes on the railways and junior hospital doctors; employment issues at Sports Direct; tattoos at work; and the history and law on strikes.
External academic roles
On the editorial committee of Historical Studies in Industrial Relations, Theory and Struggle, and World Review of Political Economy; visiting professor in Zimbabwe and China; reviewer of papers for major academic journals.