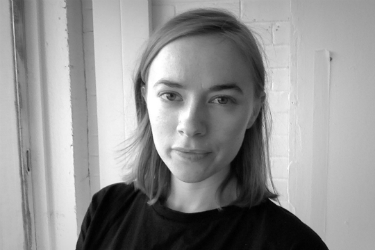 Laura Onions
Lecturer Fine Art
Email address L.J.Onions@wlv.ac.uk
Phone number 01902 3454
Location

George Wallis Building

Faculty

Faculty of Arts

Areas of expertise

Fine Art, Art Education, Printmaking
Laura Onions is an artist based in the West-Midlands. She is a lecturer in Fine Art at the Wolverhampton School of Art and a Programme Assistant at Grand Union, a contemporary art gallery in Birmingham.
Within her practice, Laura makes work from archival material and collected imagery to consider spaces created for ourselves and each other, particularly in relation to gender and feminist ways of learning. Using a painterly approach to printmaking, her work explores the ambiguous territory between abstraction and figuration that also seeks to loosen the processes of printmaking. She frequently looks to the history of art, obscuring and subverting dominant imagery found in the accepted canon to form alternate readings.
Feminist approaches to education
New models for art writing and practice
Socially engaged practice
Histories of printmaking
MA Arts and Education, Birmingham City University
Fellow, Higher Education Academy
Post Graduate Certificate in Post Compulsory Education (M Level)
BA (Hons) Fine Art, University of Wolverhampton
Selected exhibitions & projects:
Gathering Press (forthcoming 2020) Black Country.
Coventry Biennale (2019) The Row, Coventry.
Flimsies, small acts of care (2019) Art Licks, London.
Corresponding Notes (Feb - Apr 2019) Writer in residence, Grand Union, Birmingham.
Archiving the Feminist Experience (2018) Feminist Library London.
GU Women at Modern Clay (2018) Birmingham.
States of Change (2018) MC Gallery, Wolverhampton.
A seat in which to read (2018) Wolverhampton.
Repeat, recite, restate (2017) Brixton Pound.
Selected external papers and conferences:
Print as a Collective Space for Learning & Social Practice (2020) Research Paper, CASS School of Art, London Metropolitan University.
Reading Otherwise (2019) Research Paper, Annual Association of Art History Conference, Brighton.
Being Maker-Centric: Making as Method for Self- organising & Achieving Craft Impact in Local Communities & Economies (2018) Book Chapter, Fiona Hackney, Deirdre Figueiredo, Laura Onions, Gavin Rogers and Jana Milovanovic.
cutting-together-apart (2017) New Models of Art Writing in the Art School, Manchester Metropolitan University.
Finding Knowledge and Using it (2017) Foundations of a creative curriculum, BALTIC, Newcastle.
Abstract (2016) Drawing conference, International Journal of Art and Design Education, University of Chester.
Transitions out of Art School (2016) contribution to Q-Arts publication on professional practice.
Creative Black Country, Project Bursary, 2020.
Co-Director, Eagle Works Studios, Wolverhampton.
Programme assistant, Grand Union, Digbeth, Birmingham, 2014 – present.
Artist/researcher for 'Maker Centric,' AHRC funded community situated project, 2017.
Micro-bursary award recipient, funding to travel to Kassel, Germany, 2017.
Shortlisted - lecturer of the year, student union awards, 2017.
Artist talks and Workshops (Ikon Gallery, National Saturday Art Club, Worcester Arts Centre, Millennium Point, Grand Union).