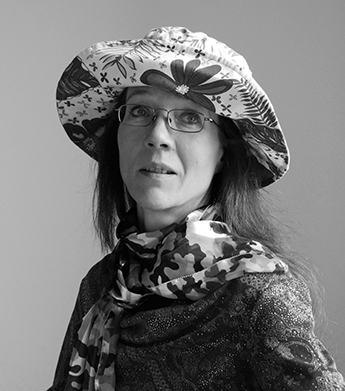 Dr Karin Dannehl
Lecturer
Email address K.Dannehl@wlv.ac.uk
Phone number 01902 32 2333
Location

MH125

Faculty

Faculty of Social Sciences

Institute

School of Social, Historical and Political Studies

Areas of expertise

Early modern history with a focus on retail and consumption history.
I joined the University of Wolverhampton in 1993 as a Foreign Language Assistant with the German Department. Alongside working, I studied evening modules in English and History and graduated with a BA Hons degree in 1996. It has been a challenging but interesting twenty-odd years living and working in Wolverhampton.
My research interests lie in the areas of early modern retailing and trade, with a focus on material culture and its objects and materials as a source of knowledge. I am particularly interested in examining factors influencing value(s) attributed to everyday objects.
As part of the research group called (Centre for the History of Retailing and Distribution), I help to run conferences and workshops that focus on retail history, consumption history and related fields or themes. We are always interested in hearing from people who approach us with a particular idea for a panel or a workshop. So, do get in touch if you are one of them!
Whether you are thinking of undertaking studies at master or doctorate level in the areas indicated, or simply have an interest in them, I would be delighted to hear from you.
PhD in History 2005 (University of Wolverhampton)
Teaching interests
I teach on various undergraduate modules, and here I particularly enjoy teaching our big first year module that introduces new students to the 'Pursuit of History'. It is followed by the 'The Making of Modern Britain: c1700-c1819' in the second semester.
At postgraduate level I teach the module 'Navigating Knowledge' which forms part of our MRes that prepares students for the work of a researcher and hence for taking their studies to doctoral level in the areas of humanities and the social sciences.
My aspiration for all research and studying is that it should be based on respect, sincerity and fun.