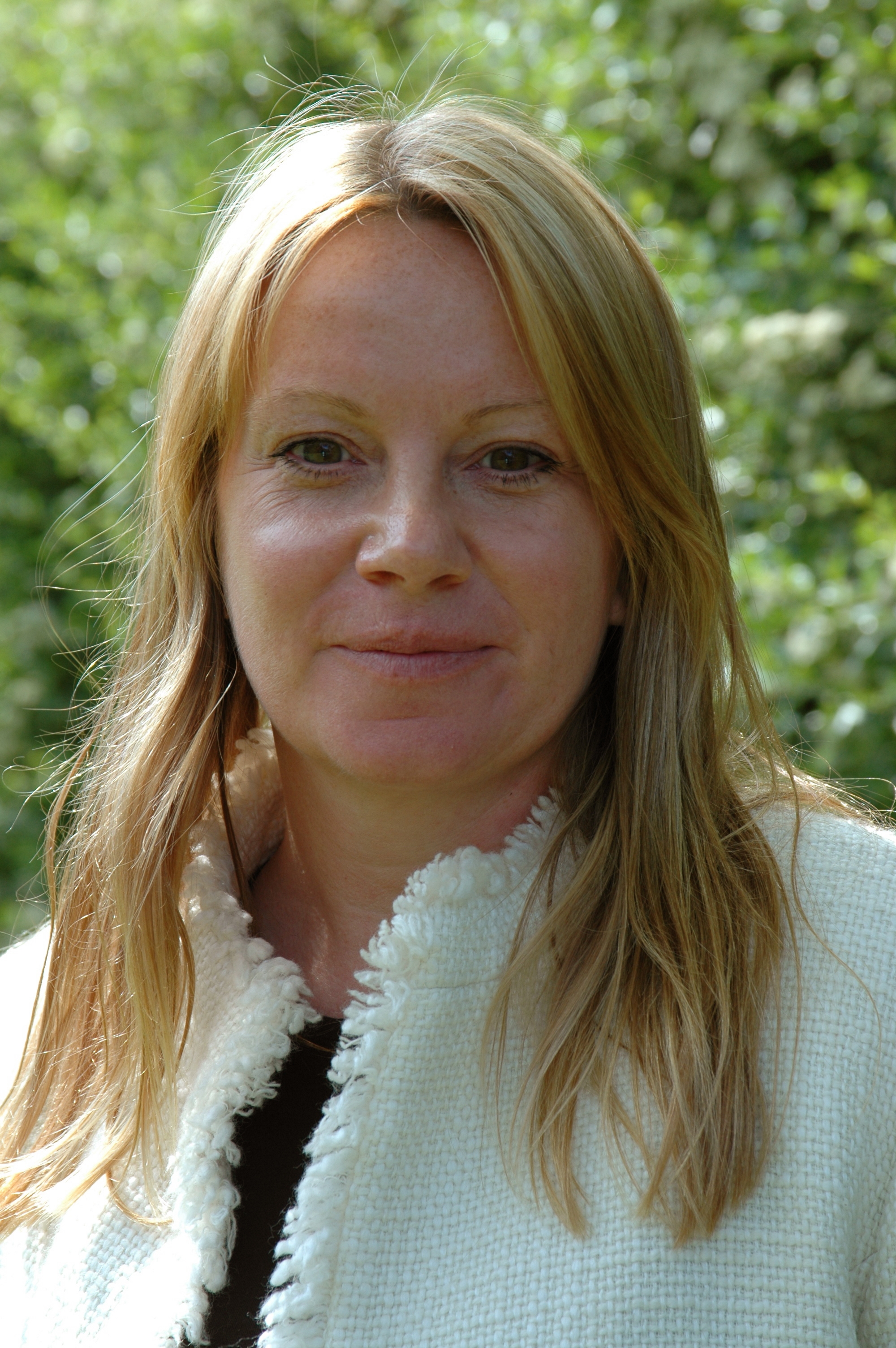 Professor Jean Williams
Professor of Sport
Email address Jean.Williams@wlv.ac.uk
Location

Walsall Campus

Faculty

Faculty of Education Health & Wellbeing

Institute

Institute of Human Sciences

Areas of expertise

Women's sport and gender history

Sport and literature

Cultural history of sport
Professor of Sport (0.6), Institute of Sport and Human Sciences, University of Wolverhampton
Non Executive Director and Board Member Silverstone Heritage Trust, Silverstone Circuit, Northants since 2013
Member of The Economic and Social Rresearch Council (ESRC) Global Challenges Research Fund (GCRF) Peer Review College 2016-present
Member of the AHRC Collaborative Doctoral Partnership Consortium led by the National Football Museum. Director of Studies for an AHRC Collaborative Doctral Partnership PhD Studentship with The Hockey Museum 2017-2021.
Director jj heritage Arts, Sport and Heritage Consultancy
Sport History
Heritage and Museums
Sports Clothing
Olympic and Paralympic History
Football Studies
Motor Sport
Sport and Literature
Academic Lead and Steering Committee member for National Football Museum 'Unlocking the Hidden History of Women's Football'.
North American Society for Sport History member
International Society of Olympics Historian member
Historical consultant for FIFA/ FA/ BFI/ BBC/ SkyArts/ Channel Four/ The Guardian
National Football Museum Hall of Fame Historians consultant and Walk of Fame consultant
Historical advisor to The Oxford Dictionary of National Biography, Editor Professor Sir David Cannadine on annual sport/ leisure biographies
Steering Committee for Notts County FC in the Community heritage project
Review book and series proposals and journal aricles for Informa, Routledge, Sage, Manchester University Press and Yale University Press
1998-2002 PhD The Revival of Women's Football and English Culture 1960-2000 De Montfort University
1989-1991 BA Social Sciences The Open University
1988-1989 MA Modern Literature: Theory and Practice Leicester University
1986-1987 PGCE Secondary English Sheffield Hallam
1982-1985 BA Hons (2.1) English Literature Loughborough University
Williams, J. (2018) 'A History of World Cup Posters 1930-2014' in Daniel Haxall The Visual Identity of Football, Berg pp. 412-429
Williams, J. (2017) 'Standing on Honeyball's Shoulders: A History of Independent Women's Football Clubs in England' in Brenda Elsey and Stan Pugliese (eds.) Football and the Boundaries of History: Critical Studies in Soccer, Palgrave Macmillan pp. 227-245.
Williams, J. (2017) 'The Girls of the Period Playing Ball: The Hidden History of Women's Football 1869-2015' in John Hughson, Kevin Moore, Ramón Spaaij and Joseph Maguire (eds.) Routledge Handbook of Football Studies Routledge, pp. 40-50.
Williams, J. and Rob Hess (eds.) (2016) Women, Football and History: International Perspectives A Special Edition of The International Journal of the History of Sport, 32 (18).
Williams, J. (2015) 'Olympism and Pastoralism in British Sporting Literature' in Sharon Harrow (ed.) British Sporting Literature and Culture in the Long Eighteenth Century Ashgate pp. 35-55.
Williams, J. (ed.) (2015) Kit: Fashioning the Sporting Body
Williams, J. (2015) 'Tri-ang Strong Toys': Lines Brothers and British Motor Sport in the Inter-War Period' Sport in History, online 5 December 2015.
Williams, J. (2015) 'From the first soccer Women's World Championship in 1991 to the Beijing Olympic Games in 2008: how capacity-building in small-scale tournaments can help win mega-event bids' in Richard Holt & Dino Ruta (eds.) Routledge Handbook of Sport and Legacy Routledge, pp. 259-270.
Williams, J. (2014) A Contemporary History of Women's Sport-Part One 1850-1960 Routledge Research in Sport History.
Williams, J. (ed.) (December 2014) Kit: Fashioning the Body for Sport, A Special Issue of Sport in History also includes the articles 'Introduction' pp. 1-19; 'Given The Boot: the Ambiguity of the British Aesthetic in the Design History of the Football Boot 1890-1960' pp. 81-108 and Chris Stride, Jean Williams, David Moor and Nick Catley (2015) 'From Sportswear to Leisurewear: The Evolution of English Football League Shirt Design in the Replica Kit Era' pp. 154-194.
Williams, J. (2013) Globalising Women's Football: Europe, Migration and Professionalisation 1971-2011 Peter Lang.
Williams, J. (2013) 'Football and Feminism' in Rob Steen, Jed Novick and Huw Richards (eds.) The Cambridge Companion to Football Cambridge University Press pp. 181-194.
Williams, J. (2013) '"One time he could-'a' been, the champion of the world": Bob Dylan's 'Hurricane' as protest song' in Anthony Bateman (ed.) Sport, Music and Identity: Special Edition of Sport in Society 16 (8) pp. 945-965.
Williams, J. and Chawansky, M. (2013) 'Namibia's Brave Gladiators: Gendering the Sport and Development Nexus From the Second World Women and Sport Conference 1998 to Women's World Cup 2011' in John Bale and Michelle Sikes (eds.) Women's Sport in Africa: Special Edition of Sport in Society 16 (9) pp. 1046-1064.
Williams, J. (2012) 'Aquadynamics and the Athletocracy: Jennie Fletcher and the British Women's 4 x 100 metre Freestyle Relay Team at the 1912 Stockholm Olympic Games' Costume 46 (2) pp. 145-164.
Williams, J. (2012) 'The Most Important Photograph in the History of Women's Olympic Participation: Jennie Fletcher and the British 4 × 100 metre Freestyle Relay Team at the Stockholm 1912 Games' in Martin Polley (ed.) Sport in History Special Issue: Britain, Britons and the Olympic Games 32 (2) pp. 204-230.
Williams, J. (2012) 'The Indianapolis 500: Making the Pilgrimage to the "Yard of Bricks"' in Jeff Hill, Kevin Moore and Jason Wood (eds.) Sport, History and Heritage: An Investigation Into The Public Representation Of Sport Boydell and Brewer pp. 247-262.
Williams, J. (2011) 'The Immediate Legacy of Pat Smythe: The Pony-Mad Teenager in 1950s and 1960s Britain' in Dave Day (ed.) Sporting Lives: Essays in Sport and Biography Manchester Metropolitan University Institute for Performance Research pp. 15-32.
Williams, J. (2010) 'Frisky and Bitchy: Unlikely British Olympic Heroes?' in Fiona Skillen and Carol Osborne (eds.) Women and Sport: Special Edition of Sport in History 30 (2) pp. 242-267.
Williams, J. (2009) 'The Curious Mystery of the 'Olimpick Games': did Shakespeare know Dover…and does it matter?' in Jeff Hill and Jean Williams (eds.) Sport and Literature: A Sport in History Special Issue 29 (2) pp. 150-171.
Williams, J. (2007) A Beautiful Game: International Perspectives on Women's Football
Williams, J. (2006) 'An Equality Too Far? Historical and Contemporary Perspectives of Gender Inequality in British and International Football' in Pierre Lanfranchi and Christiane Eisenberg (eds.) Historical Social Research: Special Issue on the International History of Football 31 (1) pp. 151-169.
Williams, J. (2004) 'The Fastest Growing Sport? Women's Football in England' in Fan Hong and J.A Mangan (eds.) Soccer, Women, Sexual Liberation: Kicking off a New Era Frank Cass pp. 112-127.
Williams, J. (2003) A Game for Rough Girls? A History of Women's Football in England Routledge.
Consultancy and Exhibition Writing Activities:
BBC 2 Icons Sporting Icons programme consultant
Silverstone Heritage Trust, working to produce exhibition content for Silverstone Heritage Trust to open in 2019.
Channel 4 and Clare Balding When Football Banned Women documentary film broadcast July 2017.
BBC Radio 4 Late Night Women's Hour with Lauren Laverne on The History of Women's Sport broadcast 26 August 2016. Round table guest with England Rugby International Maggie Alphonsi MBE; boxer Charelle Brown and journalist Anna Kessell.
Silverstone Heritage Trust Non Executive Director awarded £18.2 million Heritage Lottery Fudning to open The Silverstone Experience in 2019
Academic adviser to The National Football Museum/ The Football Association/ Sporting Memories consortium awarded £302,000 Heritage Lottery Fund bid to commemorate the fiftieth anniversary of England winning the World Cup in 1966 through tandem exhibitions in Manchester and at Wembley stadium.
Consultant for inaugural National Football Museum Walk of Fame with 24 stars placed in the pavement outside the entrance in Cathedral Gardens, Manchester 24 June 2016 and for the annual Hall of Fame induction.
Sky Arts in consultation with the British Library My British Library Series, filmed with Benjamin Zephaniah for a programme on the history of women's football and his support of Aston Villa, broadcast on Sky Arts 15 November 2016.
£30,000 Exhibition curated by David Goldblatt and Jean Williams A History of the World Cup in 24 Objects International Centre for Sports History and Culture, De Montfort University and the National Football Museum. July-December 2014.
Academic consultant for BBCs The One Show on women's rowing April 2015.
Oxford Dictionary of National Biography entries on Jennie Fletcher; Hilda Light; Lily Parr; Edith Thompson in 2012 and motor racing drivers Violet Cordery; Elsie 'Bill' Wisdom and Gwenda Hawkes/ Stewart/ Janson/ Glubb in 2013. Lady Arran 2016, Dame Mary Glen Haig 2017, Diana Rowe and Eileen Gray 2018.
£20,000 Sport and Law Exhibition 25 July 2012 The Supreme Court, London and Easy Tiger Productions. The five-person core team for this project included Andy Gray of The British Association for Sport and the Law (BASL) and the Supreme Court Chief Executive Jenny Rowe, and Communications Director Ben Wilson. The exhibition opened with Keynotes from leading sports barrister Michael Beloff QC and IOC Executive member Denis Oswald.
BBC Radio 4 Sport and the British broadcast May-June 2012. Member of five person core academic team, contributing to 30 episodes of the flagship series Sport and the British broadcast on BBC Radio 4 in 2012, hosted by Clare Balding. Over 300,000 dowloads on iTunes and featured on British Airways flights as part of the entertainment package.
Consultant to FIFA in 1999 & 2003 in Los Angeles. On a panel with Marie George Buffet, French Minister for Sport; Zhang Jilong, Head of the Chinese Football Association and Anita De Frantz, a member of the International Olympic Committee Executive. I also consulted on the Los Angeles Declaration on Women's Football issued by FIFA in 1999
PhD Director of Studies research student supervisions include:
Joanna Halpin (a history of women's hockey). Jo enrolled part time 2013 on a DMU fees-only bursary and will complete in 2019.
Amanda Callan-Spenn (a historical biography of Sarah Mayer, the first female Judokan black belt). Amanda enrolled full time 2015 and will complete in 2019.
David Lewis-Earley an Oral History of Women;'s Hockey), enrolled as an AHRC CPD studentship to enrol October 2019 and will complete in 2022.
Helen Cromarty (the history of the Wenlock Olympic Games), enrolled part time in 2017 and will complete in 2021