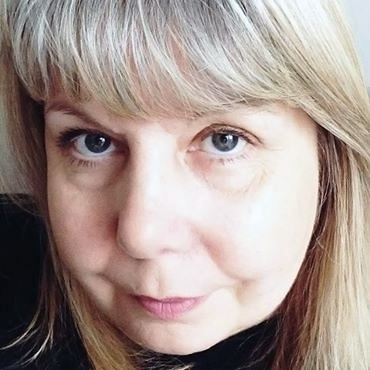 Dr Jane Cooksey
Senior Lecturer in Contextual Studies
Email address H.J.Cooksey@wlv.ac.uk
Phone number 01902 323526
Location

Interior and Product Design, George Wallis Building (4th Floor)

Faculty

Faculty of Arts

Institute

Wolverhampton School of Art

Areas of expertise

History of British Education
Art and Design history
Special Needs Education
Dyslexia and learning techniques in Higher Education
I hold a joint degree in Fine Art and Education Studies, a study that fuelled my interest in art and design education; specifically, the history of art education provision in Britain and Europe. Therefore on completion of my Undergraduate degree I successfully applied for a bursary funded PhD 'The impact of Educational Reform on the Wolverhampton School of Art and Design'. During my PhD I became further drawn into local history and was a founding member of the Wolverhampton History and Heritage Society (now known as the Wolverhampton Civic and Historical Society).
For approximately 10 years I specialised in student support in a new role as a Learning Support Tutor and through this work became part of a team of colleagues who developed a coherent study support strategy for the School of Art and Design, culminating in a designated leaning centre which was part of a successful CELT Bid from the Higher Education Academy. My experience in the area of learning skills and specific educational needs has been further developed through my role as Faculty Enabling Tutor which I have held for almost twelve years.
During my PhD I became a Visiting Lecturer in Contextual Studies and Fine Art at the School of Art and Design in addition to running modules in Product Design Research. This role developed and led to me taking on my current post of Senior Lecturer in Contextual Studies for Design & Applied Arts at Wolverhampton University.
Current research is on a large-scale project that I initiated that collaborates with a number of academic colleagues from De Mountfort and Birmingham University. This project focuses on the evolution of wholesale clothing in Birmingham aligned with historic, cultural, socio economic and local history factors. The project explores wholesale withn further complex relationships with local retailers and with wholesale company managers - exhibitions, workshops, and other activities will combine to showcase this exciting period in Birmingham history.
Fellow of the Higher Education Academy (FHEA)
Associate Member of the Centre for Print History and Culture - The Centre for Printing History and Culture is a joint initiative between Birmingham City University and the University of Birmingham and consists of researchers, heritage professionals and librarians. It seeks to encourage research into all aspects and periods of printing history and culture, as well as education and training into the art and practice of printing. <https://www.cphc.org.uk/>
PhD: ''The impact of Educational Reform on the Wolverhampton School of Art and Design'
BA (Hons) Art for Society and Education Studies University of Wolverhampton
Post-Graduate Certificate in Further and Higher Education (University of Wolverhampton)