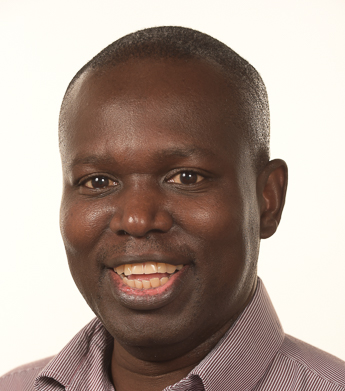 Dr Ezekiel Chinyio
Reader in Construction Management
Email address E.Chinyio@wlv.ac.uk
Phone number 01902 321043
Location

Grimstome Street, Wolverhampton WV10 0JP, UK

Faculty

Faculty of Science and Engineering

Institute

School of Architecture and Built Environment

Areas of expertise

Procurement, Risk Management, Stakeholder Management, Contracts, Estimating, Pedagogy
Dr Ezekiel Chinyio has worked for three decades in four Higher Education Institutions both within and outside the UK. He has researched into diverse contemporary issues in the construction sector.
The subject matters of his research have included public-private partnerships, risk management, client management, knowledge and stakeholder management, psychology in construction and transaction costs. Dr Chinyio's over 110 publications include books, monographs, chapters in books and refereed articles in journals and conference proceedings. His teaching duties concern procurement, construction contracts, construction (project) management and quantity surveying.
Stakeholder & Risk issues
Transaction costs
Public-private partnerships
Psychology in Construction
Stress management
Dr Chinyio is corporate member of the Chartered Institute of Building and Quantity Surveyors International.
BSc (Hons) Quantity Surveying, MSc (Construction Management), PhD, PG Cert Ed.
Selected publications
Daniel, E.; Oshodi, O.; Gyoh, L. and Chinyio, E. (2020) Apprenticeship for Craftspeople in the Construction Industry: A state-of-the-art Review. Education and Training, 62(2), p.159-183. doi: 10.1108/ET-02-2019-0041.
Hampton, P.; Chinyio, E. and Riva, S. (2020) Framing stress and associated behaviours at work: an ethnography study in the United Kingdom. Engineering, Construction and Architectural Management, 26 (11), p.2566-2580. DOI: ECAM-10-2018-0432.
Riva, S.; Chinyio, E. and Hampton, P. (2019) Biased Perceptions and Personality Traits Attribution: Cognitive Aspects in Future Interventions for Organizations. Frontiers in Psychology, section Organizational Psychology, Vol.), p.2472. doi: 10.3389/fpsyg.2018.02472.
Riva, S. and Chinyio, E.(2018) Stress factors and stress management interventions: the heuristics of "bottom up" - An update from a systematic review. Occupational Health Science, 2(2), pp: 127-155. DOI: 10.1007/s41542-018-0015-7.
Riva, S., Chinyio, E., and Hampton, P. (2018). Cognition, heuristics, and biases behind environment-related behaviours. The Lancet Planetary Health, 2(1), e11. (Elsevier Journal).
Chinyio, E.; Suresh, S. and Salisu, J.B. (2018) The impacts of monetary rewards on public sector employees in construction: A case of Jigawa state in Nigeria. Journal of Engineering, Design and Technology, 16(1), pp.125-142. (ISSN: 2314-5986).
Manu, E.; Ankrah, N.A.; Chinyio, E. and Proverbs, D.G. (2015) Trust influencing factors in main contractor and subcontractor relationships during projects. International Journal of Project Management, 33(7), pp 1495-1508 (ISSN 0263-7863).
Fadiya, O.; Georgakis, P.; Chinyio, E. and Nwagboso, C. (2015) "Decision-making framework for selecting ICT-based construction logistics systems", Journal of Engineering, Design and Technology, 13(2), pp.260-281; (ISSN: 1726-0531).
Chinyio, E. and Olomolaiye, P. O. (Editors) (2010) Construction Stakeholder Management. Oxford: Wiley-Blackwell Science. 392 pages; (ISBN: 978-1-4051-8098-6).
Boyd, D. and Chinyio, E. (2006) Understanding Construction Clients. Oxford: Blackwell Science. 314 pages; (ISBN: 9 781405 129787).
Dr Chinyio worked in industry for one year (19876-87) as a client's Quantity Surveyor. Duties undertaken on mainly infrastructure projects included the preparation of bills of quantities, pricing of works and materials, contractor selection, valuation of works for payment and contract administration.
Dr Chinyio is interested in research collaborations across national boundaries.