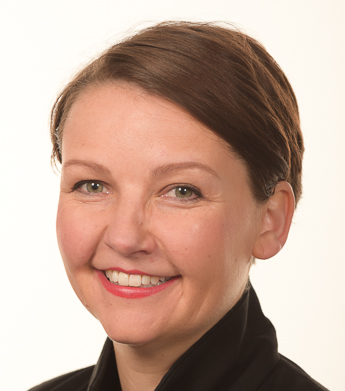 Emily Mantell
Head of Animation
Email address E.Mantell@wlv.ac.uk
Phone number 01902 2260
Location

MK616

Faculty

Faculty of Arts

Institute

Wolverhampton School of Art

Areas of expertise

Directing, Animation, Design, Drawing, Sculpture, Teaching
Emily graduated from the Royal College of Art in 2003 with an MA in Animation. Her film 'Gifted' won the best student film in the British Animation Awards in 2004.
After working on Tim Burtons 'Corpse Bride' she went on to win a Creative Pioneer Award from NESTA for her business idea 'Prude' which she ran for two years.

She is now dedicated to her teaching ambitions and inspiring others to reach their potential. Emily has been nominated, shortlisted and won various teaching awards in her time at the University of Wolverhampton, and enjoys pushing the students skills into a new realm.

Her interests include all creative methods of communication, the business behind creative success, teaching, learning and doing.

"Finding your natural language is about identifying the languages you intuitively understand. At some level you know what they are; it may just be a question of looking at the things you find easiest to do or things you dream of doing. This is your opportunity and your responsibility". 'Authentic' How to make a living by being yourself - Neil Crofts (2004).
Emily's teaching passions are focused on character animation, character development and character sculpting. Her passion as a lecturer is focused on the student experience; she endeavors to remain a vibrant and enthusiastic lecturer who has the ability to engage and direct student's potential. She continuously strives to grow as a creative educator and individual.
Emily has worked on many projects - here are the credits to the films she has worked on:
Animator Mother of Many, Dir. Emma Lazenby, (BAFTA Award) 2009,
Animator An Eye Full of Sound, Dir. Samantha Moore 2009,
Storyboard Assistant Tim Burtons Corpse Bride 2005,
Director To Have and to Hold (RCA) 2004,
Animator Camouflage, Dir. Jonathon Hodgson 2003,
Animator Fish Never Sleep, Gaelle Denis, (BAFTA Award) 2002,
Director Gifted (RCA) 2002,
Director By Any Means Necessary 2000.
Higher Education Academy Fellow.
Post Graduate Teaching Certificate, University of Wolverhampton, 2009,
MA Animation Royal College of Art, 2001 – 2003,
Three Month Animation Scholarship Kyoto City University, Japan, 2002,
BA (Hons) Animation 2:1 University for the Creative Arts, 1997 - 2000,
B-TEC Foundation Lens Based Media South East Essex College of Arts, 1996 - 1997.
Emily's Short films have visited festivals around the world.
Animation Course Leader – University of Wolverhampton June 2014 - Current
Senior Animation Lecturer – University of Wolverhampton Jan 2008 – May 2014
As well as Animation Emily teaches on Games Design and supervises several MA students each year. Below is a breakdown of the modules Emily teaches:
Animation Principles: Introduction to the principles using - Drawn 2D, CG 2D, stop motion and 3D CG

Drawing for Animation: Gesture, weight, emotion and developing a personal style.

Character Development: Ideas, writing, visual development, maquettes, and animation.

Anatomy Drawing and Sculpture: 2D drawn and 3D clay studies.

Character Animation Workshops: Working through performance options.

3D Production: CG Character animation and basic modelling.

Professional Animation Project: Live client brief; scheduling , trends, communication, professionalism, pitching.

Major Project: Mentoring Final film.

Editing: Practice and Theory Employability: Future ambitions and industry context.

Games Animation: Basic character animation principles and practice (3D CG).

Games Modelling: Designing and modelling a character in Maya.
External Examiner – Arts University Bournemouth – Undergraduate and Postgraduate 2012 - Current
Royal Television Society Judge – Student Categories 2014
Freelance Film Editor – Thinkpublic April 2007 – Dec 2007
Company Founder and Director – P. Rude Ltd May 2005 – 2008
A sexual health social enterprise designed to educate young women in sexual confidence and self-awareness. P.Rude was a start-up company funded by NESTA's (Government) Creative Pioneer Award (£35000 funding). P.Rude was 1 of 20 creative graduate business ideas selected. Roles and responsibilities included: Designing the brand, hiring and managing design team members, project management, overseeing public feedback sessions, designing products, working with prototyping companies, meeting buyers and educators, finance planning.
Story Assistant & Concept Artist - Warner Brothers – Tim Burtons Corpse Bride June 2003 – March 2005
Starting as a storyboard assistant I developed into storyboarding and later creating visual concept changes for production.
Because of the nature of this production there were also opportunities to develop the story and characters, with some of my artwork being used in the production.
Visiting Animation Lecturer – University for the Creative Arts 2003 – 2008
Freelance Animator – Sherbet - London 2000 – 2001
Junior Product Designer – Bombay Duck - London May – October 1999
Madame Tussauds sculpture department trainee - London May – November 1998
Below are a list of awards that Emily has been recognized in:
Inspirational Lecturer Award Shortlisted University of Wolverhampton, 2015,
Student Employability Award Shortlisted University of Wolverhampton, 2014,
Inspirational Lecturer Award Nominee University of Wolverhampton, 2014,
Cutting Edge Teaching Style Award Nominee University of Wolverhampton, 2014,
Outstanding Personal Tutor Award Nominee University of Wolverhampton, 2014,
Teaching Award University of Wolverhampton, 2009,
Creative Pioneer Award Creative Business Ideas, Nesta, London, 2005,
British Animation Award Best Student Film, London, 2004,
Royal Television Society Award Animation Student Award, London, 2000,
Wanadoo Award Best Short by Public Vote, Clermont-Ferrand, 2001,
Outstanding Achievement in Art King Edmund School, Essex, 1994.