Trenchard Lectures in Air Power Studies
When?

30 May 2019 , 6.30pm to 8pm

Where?

MC001, Millennium City Building, University of Wolverhampton, Wulfruna Street, Wolverhampton, WV1 1LY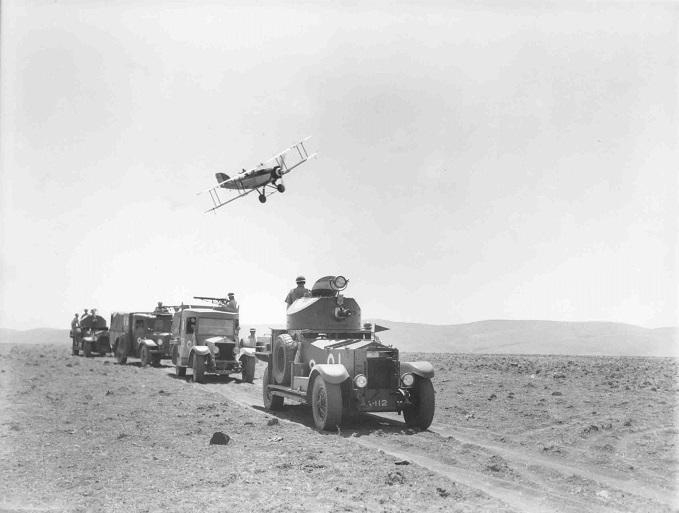 The Trenchard Lectures in Air Power Studies are held in conjunction with the Royal Aeronautical Society and the RAF Museum.
The beginning of the Arab Revolt in Palestine in 1936 is commonly thought to mark the end of the policy of air control, normally seen as a coercive or punitive method of colonial control, which had helped secure the organisational independence of the RAF after the First World War. Furthermore, the conventional wisdom is, in Maurice Dean's words, 'between 1918 and 1939 the RAF forgot how to support the Army'. Yet Air Commodore Arthur T Harris' quotation in the paper's title, made when Air Officer Commanding Palestine and Transjordan in 1938, implies the effective use of air power during the Arab Revolt. This paper re-examines air land integration in Palestine, its impact on the Arab insurgency, its origins, and what lessons the RAF identified, shortly before the Second World War.

The paper finds British forces in Palestine developed a sophisticated concept of air land integration, under the command of a uniquely, for the time, joint headquarters, using hard-won lessons from 1918, and which seem to herald the advent of direct air support in the Western Desert from 1940. In Palestine, RAF aircraft inflicted the majority of Arab insurgent casualties, enabled freedom of manoeuvre for the British Army, and acted as a force multiplier while using, for the period, precise and minimum force to avoid antagonising friendly Arab governments. The British commander, Lieutenant General John Dill, called the tactical engagements 'combined actions' because of the level of air land integration. Whereas Army and RAF commanders in Palestine, including Generals Richard O'Connor and Bernard Law Montgomery, recognised the air land integration as excellent training for what Montgomery called a 'first-class war', the Air Staff in London in 1938, however, thought the use of modern fighters for ground attack would be too risky when facing general war air opposition.
About the speaker
John Alexander is an independent scholar, a part-time Whitehall official working on national security, and an RAF Reserve. As a regular officer he specialised in short-range air defence and air land integration, including in the Falklands in 1982 and various Middle Eastern campaigns. He was twice a Chief of the Air Staff Fellow, first at the University of Cambridge, where he researched RAF operations during the Arab Revolt in Palestine, and in 2014 as a Visiting Research Fellow at the University of Oxford's Changing Character of War programme, where he conceptualised future conflict for the UK MOD. He spent the final six years of his regular service in Afghanistan and Pakistan. His Air Power Review articles include the development of British interwar strategic air defence and, in the latest edition, T E Lawrence and air power. He has also published in the RUSI Journal and Asian Affairs, and recently revised and updated Air Publication 3003 A Concise History of the Royal Air Force.
Booking link: https://www.rafmuseum.org.uk/cosford/whats-going-on/events/trenchard-air-land-integration-palestine/
Back