Back
Back
New Trial Resources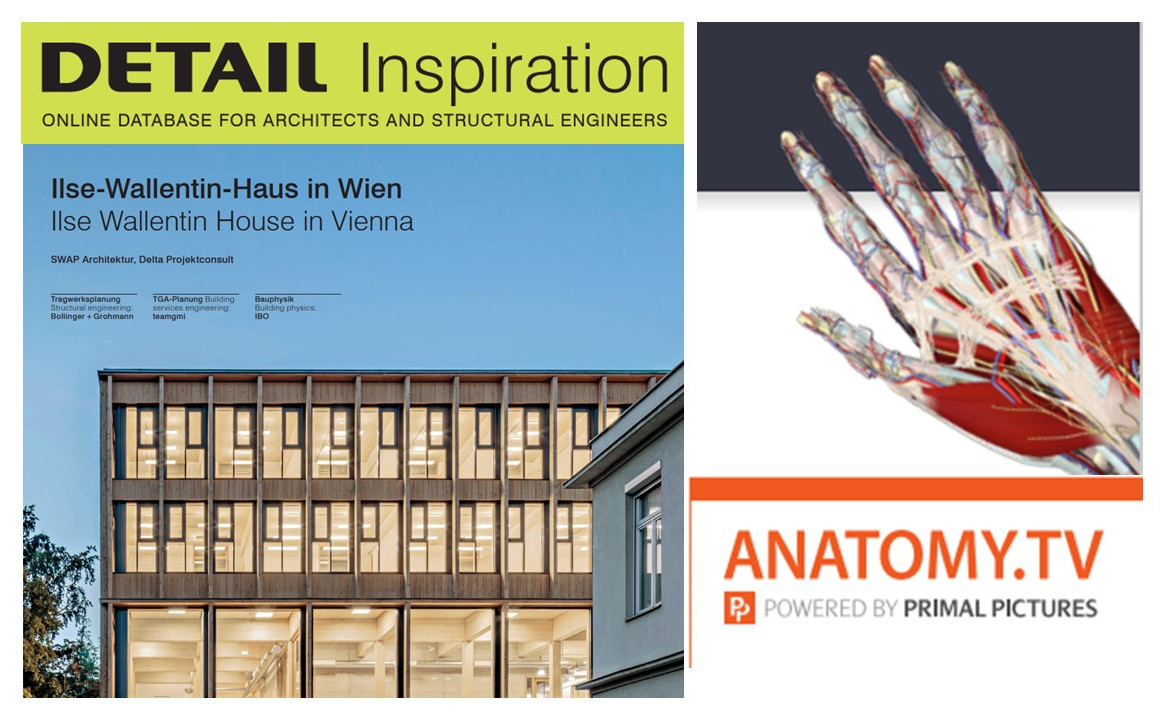 We are currently running trials to two exciting resources, full details available via Trials - University of Wolverhampton (wlv.ac.uk)
For the next few weeks you can access;
DETAIL inspiration and discover images and project documentation for a large range of buildings providing a useful source of research and inspiration for architectural design work
Anatomy.TV an online interactive educational resource on human anatomy.
If you make use of any of these trials please email LISLiaison@wlv.ac.uk and let us know if and what you found useful and how it helps your teaching, learning and research.
Who can access the trials?
The trials are available to all staff and students at the university, and we are keen to hear your feedback. The library , with your help, makes use of trials to assess and evaluate potentially useful resources.
How long does the trial last?
We have access to these resources until the 16th May 2023
Where do I get help?
If you want any further information, need help or have some feedback please email LISLiaison@wlv.ac.uk