Back
Back
DETAIL Inspiration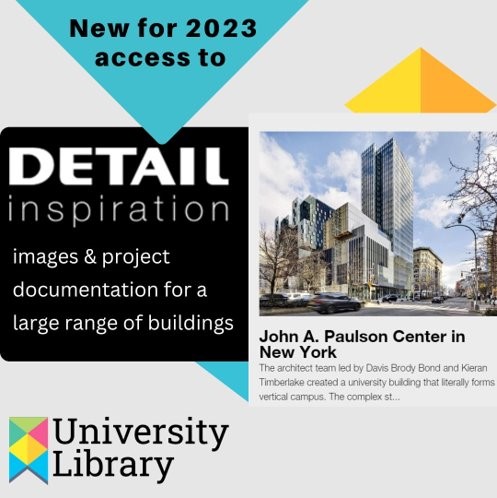 University of Wolverhampton Library now subscribes to DETAIL inspiration a key tool for architects. This online database provides access to images and project documentation for a large range of buildings providing a useful source of research and inspiration for architectural design work​
How do I access?​
You can access this directly via LibrarySearch or via our subjects page​
​What subjects are covered?​
A key databases for architecture and structural engineering​
What is included?​
Documentation, including images and plans, of more than 4000 projects from the architecture magazine, DETAIL . You can search by Building Type, Construction, Material used, location and even date.​
Where do I get help?​
If you want any further information, need help or have some feedback please email LISLiaison@wlv.ac.uk