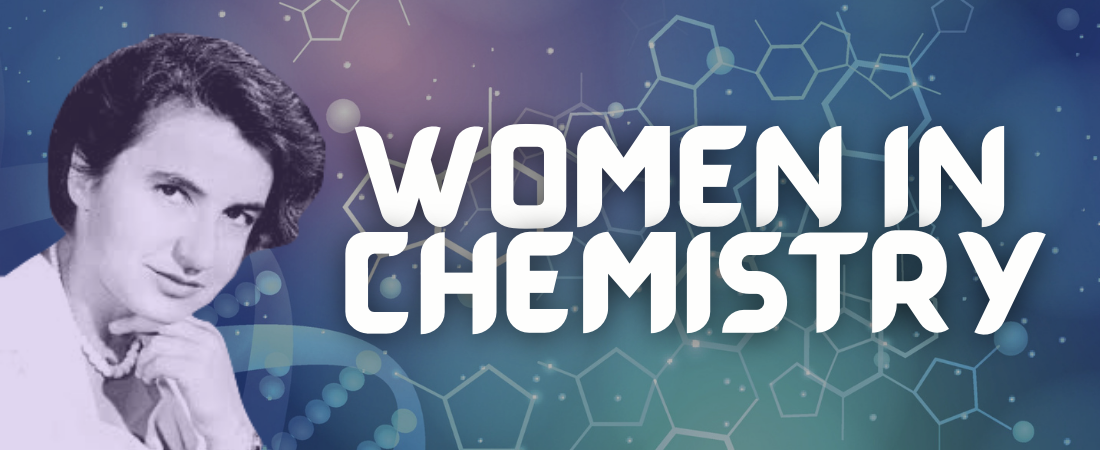 "Women in Chemistry" is an exciting interactive theatre production from the STEM Response Team, focusing on the achievements of women who have changed the world of science and highlights the ground-breaking work of women in the field of chemistry today. Using experiments, humour and spectacular science demonstrations, the performances introduce topics as varied as the structure of DNA, nuclear fission and the nature of chemical elements to the audience in an accessible and inclusive way. Please note: shows include flashing lights and loud noises.
Funded by the Royal Society of Chemistry.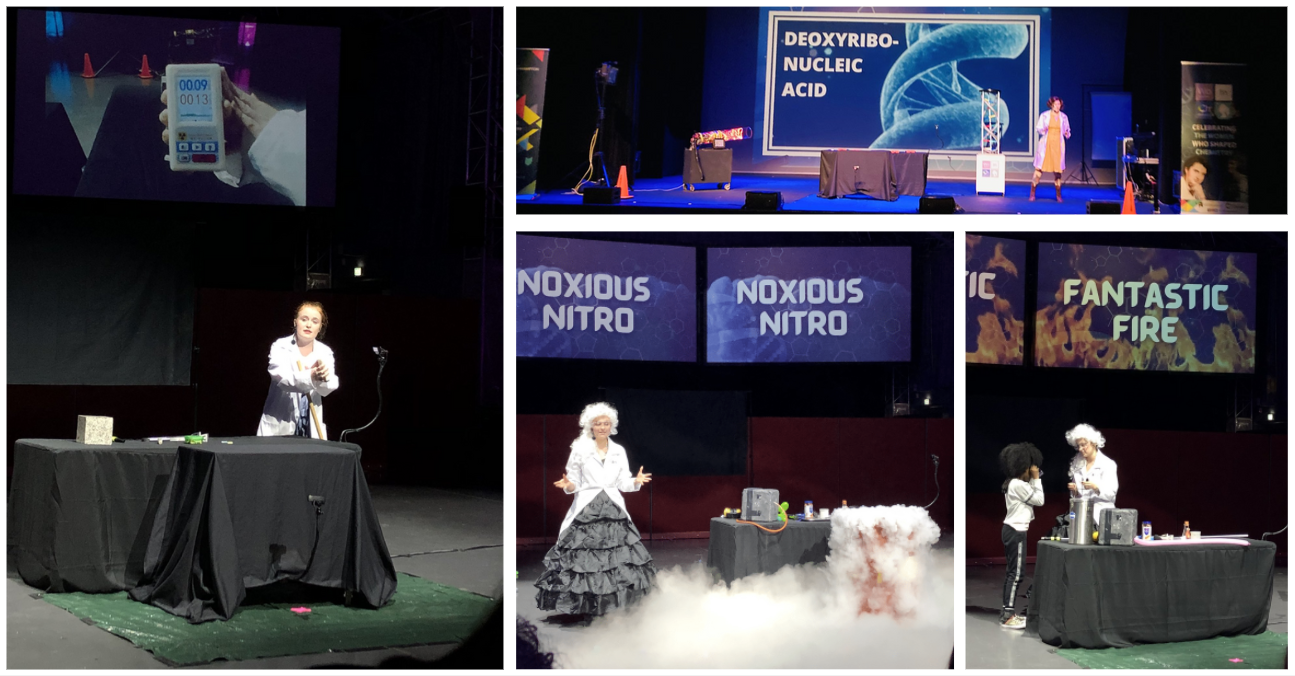 Feedback & Impact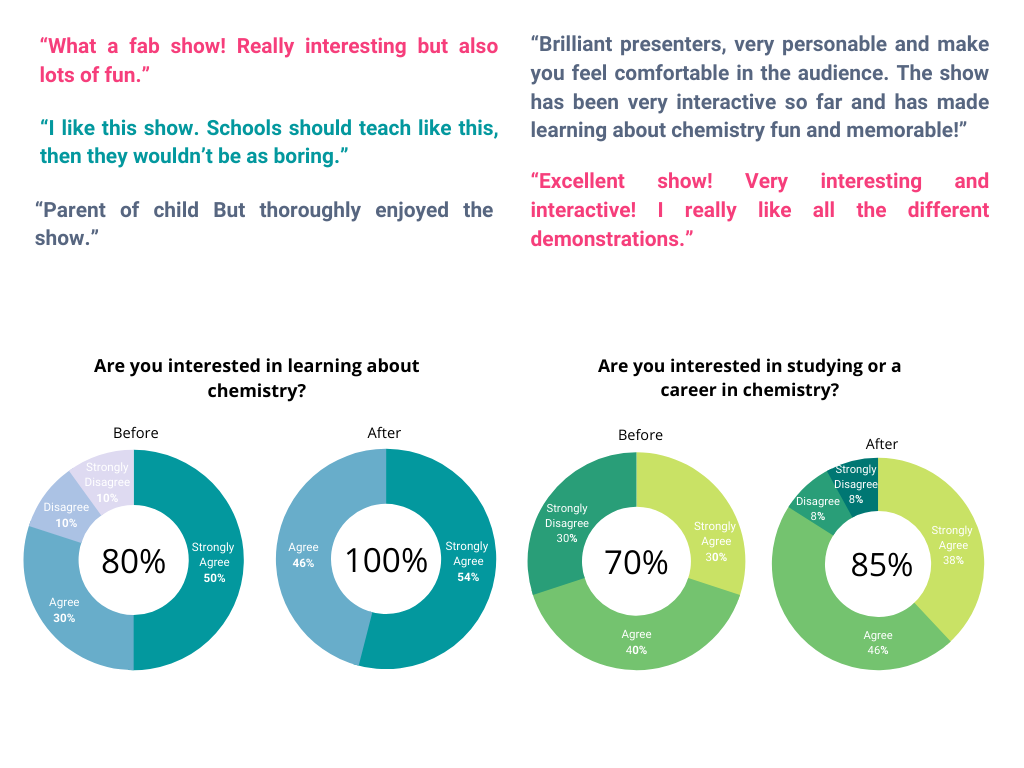 Sign-Up To Our Newsletter for More Free Science Events
Sign-Up Today
Get updates on our Events, new Shows and Workshops, Community Projects and more!