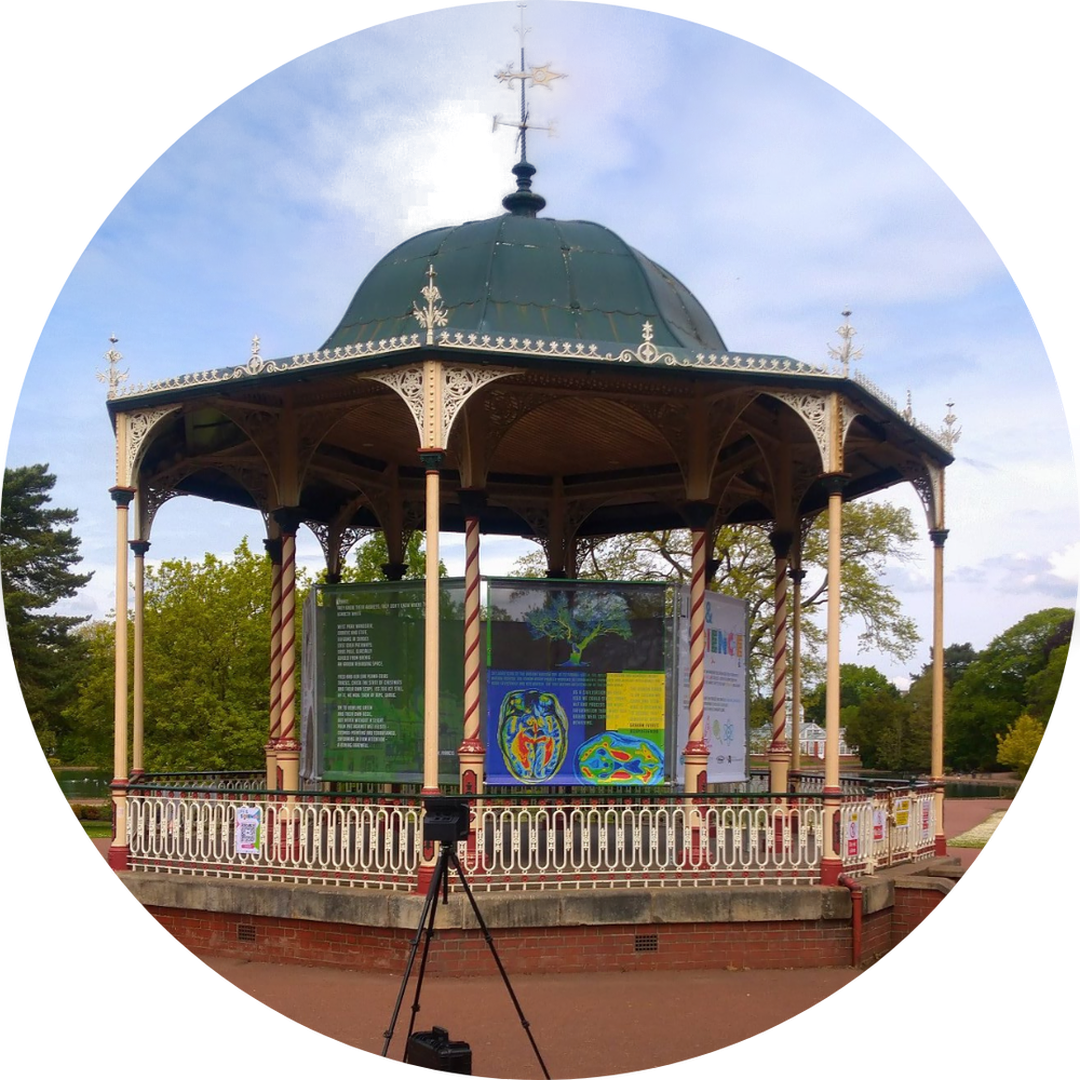 Science and technology play an important role within our local communities - even though we may not realise it. Life & Science is a community-based arts project, led by the local people of Wolverhampton, to celebrate the impact that science and technology have in our everyday lives.
Your stories and opinions shaped this project and created a living art exhibition based on science and technology experiences within the local community. Local artist, Charlotte Dunn brought together community contributions to create the 'Life and Science Exhibit'. The exhibit itself was printed by Kyoti Graphics Ltd. This exhibit acted as a beacon of community spirit and offer a reflection on how our lives are intrinsically linked with science.


This project is supported by Creative Black Country as part of Arts Council England's Creative People and Places scheme, Paycare and Black Country Living Museum.

The Life and Science Participants
The community of Wolverhampton came together and made some fantastic artwork that represents how Science has impacted their life.
"In my practice, I aim to question and transform traditions that form the way we analyse and understand our environment. I look at manipulating scientific and natural history artefacts and locations, transforming their context through methods of presentation.

This has been a wonderful project to be involved in, the entries we received were so inspiring and wonderful to curate and work with to make the final piece."

"As a poet in residence for the Black Country Geological Society, it meant a great deal for my work to be part of this amazing exhibition. The marriage of the Arts and the Sciences is an unlikely and unusual partnership, all the better for the off-kilter sparks produced; this project really helped illuminate the ways we can broaden perspectives and bring awe into our every day."



"My watercolour drawing of Stonehenge was inspired by a visit there last Halloween. I have always been interested in the history and spirituality behind the ancient monument.
Since Stonehenge, architects have always been at the cutting edge of technology. You can't separate technology from the humanistic and spiritual content of a building.
Stonehenge was built possibly by the Minoans. The two most powerful warriors are patience and time. The ancient monument presents one of man's first attempts to order his view of the outside world."
"We want to inspire audiences to learn science by making the actual process of "learning" science more inclusive, interactive and relevant to people's everyday lives. We do this by delivering a range of engaging and entertaining science activities and events that our audiences actually want to learn using presentations, discussions, handouts, props, experiments, interactive games and puzzles to fix science concepts, and then audience members making their own art, craft, models etc. interpretations demonstrating the science they have learnt and their understanding of the information for end of project Science Fairs where they can win prizes.

Our events are open to everyone and are delivered in the local areas and communities where our audiences live, meet and feel comfortable. We especially try to reach individuals and communities from traditionally disadvantaged and under-served groups not currently engaged in any science activities, as well as those who have been excluded from science learning, may not have had the opportunities to learn about science or may simply want to learn new science in a fun, practical and exciting way."
Sign-Up To Our Newsletter for More Free Science Events
Sign-Up Today
Get updates on our Events, new Shows and Workshops, Community Projects and more!