Infection Infection!
Time for Detection
Explore the world of microbiology with another of the STEM Response Team's award-winning outreach events. Discover the role of medical microbiologists within the NHS by conducting your own investigation to diagnose and treat a patient using real scientific methods.
How have biomedical scientists within the NHS assisted you? Follow samples through the diagnostic process and uncover the steps taken to accurately identify and provide treatment for different infectious diseases, such as urinary tract infections and even your COVID-19 tests. From lab tests to arts and crafts, there are activities for all ages in this family fun event.
This event ran in the Community Hub on the ground floor of the Mander Centre from 11 am to 3 pm on Saturday 29th May and Saturday 19th June. The free event was supported by the Microbiology Society.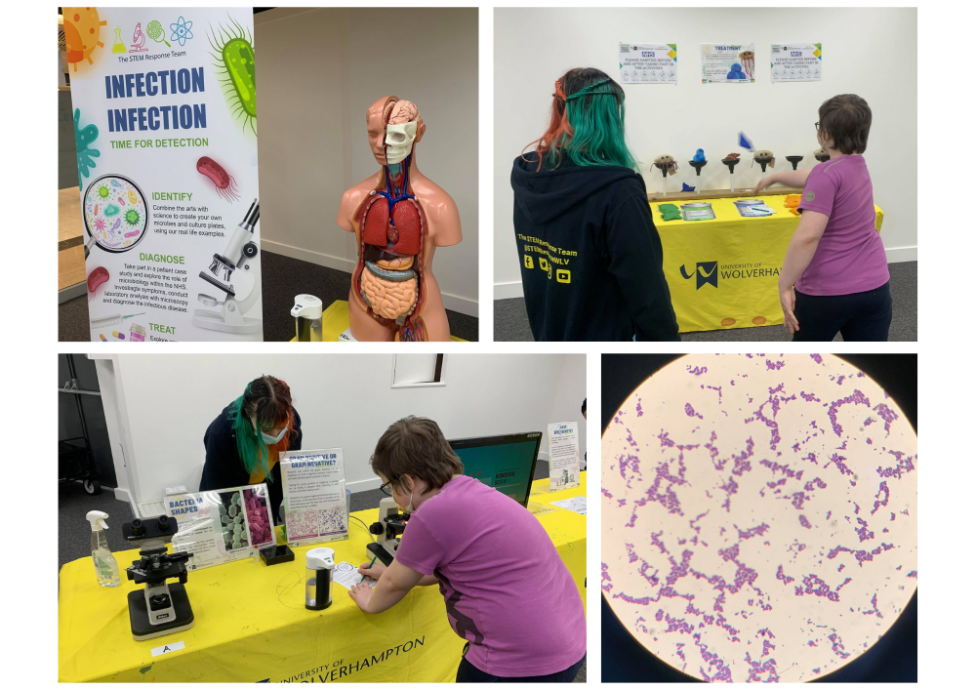 Missed the event? View the digital resources below
Sign-Up To Our Newsletter for More Free Science Events
Sign-Up Today
Get updates on our Events, new Shows and Workshops, Community Projects and more!