Black History Month 2023
We are embracing Black History Month beyond the confines of a single month. Our intention is for Black History Month to transcend seasonality and 'tokenism' so that the original initiative itself is eventually no longer required. This is an ambitious but wholly worthwhile target because we believe that such historiographical engagement lays the foundation for decolonising euro-centric and hegemonic/dominant History. In short, we are working towards a longer-term goal to rebalance the asymmetrical relationship between 'Black History' and 'History'.
Our Black History Month logo was designed by Graphic Design graduate Martin Stewart.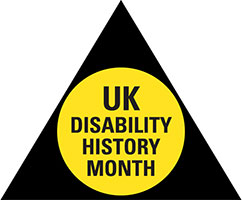 UK Disability History Month (UKDHM) is an annual event creating a platform to focus on the history of disabled people's struggle for equality and human rights.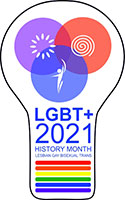 LGBT+ History Month is a month-long annual celebration of lesbian, gay, bisexual, trans, and non-binary history, including the history of LGBT+ rights and related civil rights movements.
Artsfest
Continues to bring you the very best this region has to offer!