The STORK Collaborative is a network of interested health care teams working towards reducing risks for newborn and infant mortality though parent, carer and family education and empowerment, using the STORK Programme, in the West Midlands.
Aim of Collaborative at the University of Wolverhampton:
Our focus is to help partner teams deliver a programme that is best suited to their local population. Research around parent, carer and family education and empowerment will include
understanding key drivers for community uptake of messages around reducing the risks for infant mortality in the region, and implementing change accordingly,
key drivers that promote appropriate behavioural modifications based on the messages shared, and
quality assurance of training delivered and received.
Partner teams of the STORK Collaborative:
Faculty of Science and Engineering, and Academic Insitute of Medicine:
Professor Thillagavathie Pillay
Faculty of Health, Education and Well being:
Faculty of Arts, Business and Social Sciences
Education Observatory:
City of Wolverhampton Council: Public Health:
Consultant in Public Health, Wolverhampton: Dr Neeraj Malhotra
Royal Wolverhampton NHS Trust Maternity Services:
Antenatal and Community services Matron: Hazel J Remmett-Booth
Vulnerable Midwifery Team: Sr Marie Davis and Zoe Smith
South East Midwifery Team: Sr Kerry Elston, Stacey Wall and Kerry Forrester
South Staffordshire Midwifery Team: Sr Sharon Carter and Victoria Crump
Cannock Chase Hospital Midwifery Team: Sr Marie Eaton
Royal Wolverhampton NHS Trust Neonatal Unit
City of Wolverhampton Council: Health Visiting:
Health visiting Practice Education Facilitator: Sr Hiliary Williams
Health Visiting Service Lead: Hazel Hawkins-Dady
Dudley Council, Public Health and Wellbeing directorate:
Dudley Public Health Manager: Sarah Owens
Stork Trainers: Claire Walters, Hollie Nelson
Russells Hall Neonatal Unit, Dudley Group of Hospitals:
Consultant Paediatrician and neonatal governance lead: Dr Anjali Petkar
Consultant Paediatrician and deputy Clinical director: Dr Chandan Gupta
Lead Neonatal Nurse: Sr Julie Marks
Paediatric Services Matron: Sr Karen Anderson
Public Health Project Midwife: Sr Elizabeth Punter
Better Births, Shropshire, Telford and Wrekin (Local Maternity System):
Programme Manager: Fiona Ellis
Princess Royal Hospital
Consultant Clinical Lead (Neonatology): Dr Sanjeev Deshpande
Consultant Paediatrician: Dr Alison Belfitt
Sr Natasha Peplow
Home care Team: Sr Claire Inglis
STORK Facilitators: Claire Hart, Zahraa Teladia Diwan
Maternity Services for vulnerable women: Sr Cox
Neonatal Services, Dr Ahmed Ahmed, Sr Anne Louise Parton
Maternity Services: Sr Vanessa Berry
The STORK Programme and STORK Collaborative uses materials provided through the Lullaby Trust.
Regional Representative: Natalie Mckie
"STORK is a fantastic programme, our families really enjoy it and the recognition from the CQC is more than justified" - Sr Marie Eaton,Community Midwife Team Lead Cannock Chase Hospital

"Stork, is a vital element of antenatal education as it prepares prospective parents how to deliver emergency care to their baby if required in a non-threatening environment prior to their babies birth. This programme is promoted by both hospital and community midwives who work for RWT" - Hazel J Remmett-Booth, Matron Maternity – Antenatal / Community Services, The Royal Wolverhampton NHS Trust
City of Wolverhampton Council together with the STORK Programme have recently trialed an Early STORK Programme for A level students in Wolverhampton area. This Programme includes four basic messages, delivered by school health nurses in small group interactive sessions during the school day:
When planning a baby, the key stages to a healthy baby
Breast feeding: This is best for baby – try to breast feed for at least 6 months to a year
Plan the pregnancy: Babies born to mothers who are very young (teenagers) are at higher risk of problems
No alcohol in pregnancy: Drinking alcohol in pregnancy can harm baby in the womb
No smoking in pregnancy and thereafter: This can harm baby in the womb, and as an infant, child and adult too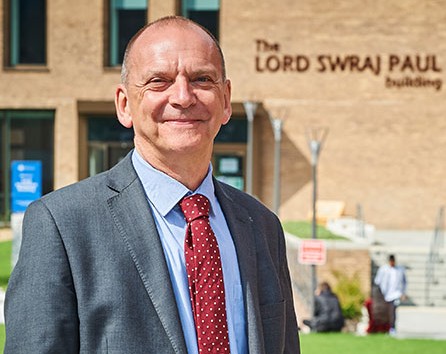 This is a very exciting new project that draws on expertise of our staff from health science, education and psychology, in collaboration with neonatal units at local hospital trusts, public health directorates in Dudley and Wolverhampton and the Lullaby Trust.