The Ruhleben Football Association
21/02/2020 - 12.12
Paul Brown
In 1914, at the outbreak of the First World War, several British footballers were interned in a civilian prison camp at Ruhleben, near Berlin. The footballers had been coaching or playing in Germany and the occupied countries. They were among around 4,500 British men of "fighting age" who were arrested and held at Ruhleben, a former horse racing track. The men were packed into 11 filthy stables and provided with meagre rations by cruel and incompetent guards. Freezing conditions made the situation even worse. Desperate for a distraction to occupy their minds and to keep them warm and active, the men organised football competitions involving hundreds of players and watched by thousands of spectators. The story is told in my new book, The Ruhleben Football Association.
The most prominent of the footballers in Ruhleben was Steve Bloomer, the prolific England and Derby County forward who observers regarded as the greatest goalscorer of his era. Bloomer was 40 years old at the outbreak of the war, and his playing career had – reluctantly – come to an end. He was a rarity in British football because he believed football could be taught, at a time when clubs relied on fitness training rather than ball work. "It is all nonsense to say that a man should not practise with the ball," he said. A lack of coaching opportunities in Britain, combined with a desire from the continent to learn from experienced professionals, saw many British players head abroad. Bloomer went to Germany, to coach the Berlin Britannia club, in July 1914. Less than a month later, Britain declared war on Germany, and Bloomer and the others were arrested.
Football began almost as soon as the prisoners were first shuffled through the heavy gates of Ruhleben, initially with a ball made from tied-together rags. A few days later, a proper leather ball appeared. "The camp went wild with delight," recalled prisoner Henry Mahoney. "That ball revived our drooping spirits… and the fun we extracted from it would pass all comprehension." The men arranged a 15-team knockout cup competition, with the teams named after popular English First Division clubs. They played their games on a muddy space between the stables, and Bloomer's "Tottenham Hotspur" defeated "Oldham Athletic" in the final. The competition was rushed through in just six days because the men expected to be released at any moment. In fact, most of them would be in Ruhleben for the duration of the war.
Gradually, as the war continued, football in the camp became more organised. The prisoners formed the Ruhleben Football Association and organised a football league with two divisions and 28 teams, involving more than 500 players. They appealed to the German high command for the use of the playing field inside the race track, and marked out two full-size pitches. They obtained balls, boots and kits via one of Bloomer's Berlin Britannia players, Edwin Dutton, a German international forward who had played for Newcastle United and whose English parents ran a sports outfitters' shop in Berlin.
While Bloomer was an inspirational football figure in Ruhleben, coaching his fellow prisoners and drawing big crowds whenever he played, two other footballers were the driving force behind the Ruhleben FA. England international winger Fred Pentland, whose clubs included Blackburn Rovers and Middlesbrough, was the FA's single-minded president, and Scotland international John Cameron, of Everton and Spurs, was its highly-organised secretary. While football in England was (eventually) halted due to the war, football in Ruhleben flourished despite the desperate circumstances, breaking the monotony of camp life, providing a sense of order, and helping prisoners maintain their physical well-being and mental health. One footballer, Everton's Wattie Campbell, said football "kept us alive".
Football was the most popular activity in Ruhleben, but there were other sports, too, including cricket, baseball, tennis and even golf. In addition to sports, there were concerts, theatre productions, and various societies dedicated to everything from debating to gardening. Among the 4,500 civilians in Ruhleben were individuals with a multitude of useful skills, from doctors to carpenters to tailors. Gradually, these men used their skills to turn the hell that was Ruhleben into a habitable home for the remainder of the war. They set up a parcel service and a row of workshops and stores – barbers, shoemakers, tobacconists and more – to provide for immediate needs. Gradually, as the Great War for Civilisation raged around them, Bloomer and his fellow prisoners established a semi-autonomous society within the confines of the prison camp.
When British newspapers heard of the progress made by the prisoners – mainly through their ironically humorous camp magazine – they painted Ruhleben as a kind of idyll. The Daily Mail called the prisoners "featherbed heroes" who were enjoying a comfortable life in Ruhleben while their fellow countrymen suffered at home and on the fronts. This infuriated many of the prisoners, who were miserable in captivity and longed to get out so they could serve their country and "show the Hun a thing or two".
The truth was that life was extremely tough in Ruhleben. Many prisoners died from pneumonia and other illnesses due to the poor conditions, and many more suffered from a debilitating depression they called "barbed-wire disease". Bloomer succumbed to the latter after receiving a letter from home advising that one of his daughters had died. Several prisoners attempted to escape but, until the last days of the war, only two succeeded – after hiding in the shed used to store the football goal nets. For the majority, though, football represented a non-literal escape from the brutal conditions of Ruhleben. As Bloomer later said, "Myself and many others would not have survived without football."
Prominent footballers in Ruhleben:
Steve Bloomer: England, Derby County, Middlesbrough
Fred Pentland: England, Blackburn Rovers, Middlesbrough, QPR, Brentford, Stoke, Blackpool, Halifax Town, Small Heath (Birmingham City)
John "Jack" Cameron: Scotland, Queen's Park, Everton, Tottenham Hotspur
Sam Wolstenholme: England, Everton, Blackburn, Norwich City
John "Jack" Brearley: Tottenham, Everton, Crystal Palace, Millwall, Notts County
Edwin Dutton: Germany, Newcastle United
Percy Hartley: Preston North End, Huddersfield Town, Exeter City
Walter "Wattie" Campbell: Everton
Biography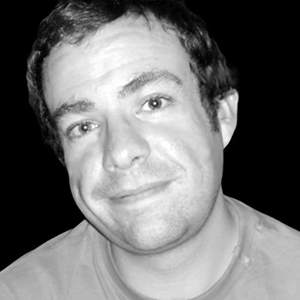 Paul Brown is the author of The Ruhleben Football Association: How Steve Bloomer's Footballers Survived a First World War Prison Camp, available from Amazon. He writes about football and history for publications including FourFourTwo, When Saturday Comes and The Blizzard, and lives in the North East of England. You can find him on Twitter @paulbrownUK and at www.stuffbypaulbrown.com.