The Addicks First Lost Season
22/05/2020 - 2.08
Ben Hayes
As I write we still don't know if the 2019/20 season will be voided or perhaps played out behind closed doors but if it doesn't finish then it won't be the first time this has happened to Charlton Athletic.
The 1914/15 season kicked off almost at the same time as the First World War. Cricket, still in its class ridden era of "Gentlemen and Players" and many, strictly amateur, Rugby Union clubs closed but professional football teams carried on playing, drawing criticism from those always ready to portray football as somehow a morally inferior game, sadly an attitude that is still present up to the current day.
Charles Morris wrote in the Financial Times in 2014 that "A November 1914 letter to The Times stated: 'We view with indignation and alarm the persistence of Association Football Clubs in doing their best for the enemy.' The newspaper followed this up with an equally damning editorial. Yet, within two years, football, followed by other sports, came to be regarded as an essential part of the war effort, a morale-boosting secret weapon in a war where the mental and physical fitness of troops was crucial in the endless stalemate of trench warfare. By September 1919, The Times published an article praising football's contribution to the victory, saying that for the armed forces it had done '…more than anything else to revive tired limbs and weary minds.'"
Many football players joined up as did many fans. Football matches, with vastly greater numbers of supporters than rugby, then and now, were used to recruit more volunteers for Kitchener's "New Army" while soccer was often used as a metaphor, with men urged to play "The Greater Game".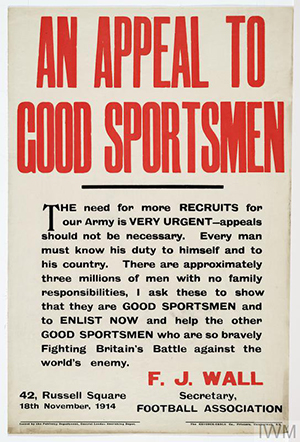 World War One Recruitment Poster. Source: Imperial War Museum
In 1913, the Addicks had joined, and nearly won, the London League, another step in their relentless climb from street corner team in 1905 to football league members in 1921 but at the time they were still very much a local side and still amateur.
The London League was a strange hybrid at the time when professional and amateur teams normally played apart from each other at league level, usually meeting only in the FA Cup or regional county knock-out competitions. The London League had two premier divisions, one for amateurs and another for the reserve sides of London professional clubs.
The professionals included Arsenal, Spurs and Fulham, all of whom were already part of the Football League. The remaining six clubs (West Ham, QPR, Millwall Athletic, Crystal Palace, Clapton Orient and Croydon Common), all had first teams belonging to the Southern League, at the time still a competitive rival to the Football League. Southern League sides Southampton (1900 and 1902) and Tottenham (1901) had reached the FA Cup Final while Brighton had won the annual clash between the winners of the two leagues, The Charity Shield, in 1910.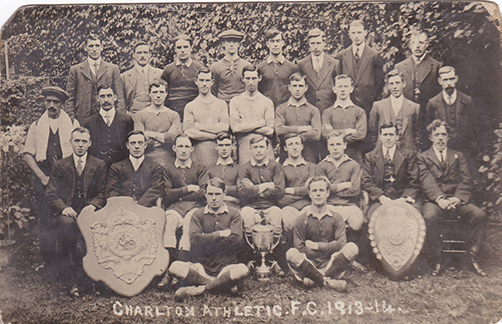 Charlton Athletic 1913-14 Season Team Photograph Postcard: Source: Charlton Athletic Museum
Charlton Athletic, however, were still with the amateurs and were due to face Grays Athletic, Walthamstow Grange, Page Green Old Boys, Custom House, Barking, Finchley, Romford Town and a team who would play a much more significant role in Addicks history after the First World War, Catford Southend.
On 5th September, a day before the start of the Battle of the Marne, Charlton travelled to Barking and lost 0-2.
On 12th September, with the "Miracle on the Marne" complete and the immediate German threat to Paris over, Charlton played host to Custom House at their still relatively new Angerstein Lane home (they had moved there the season before), winning 1-0.
Charlton appeared to be continuing their good form of the previous season, just as the armies in Western Europe were settling into static trench warfare that would last until 1918.
Wins over Romford Town, home and away and a 6-1 crushing of Barking on 31st October, suggested Charlton were still more than able to compete at this level but then results became very inconsistent. In November, Walthamstow Grange beat the Addicks 5-2. Charlton won the return match 3-2 on Christmas Day 1914, at Angerstein Lane.
A 5-0 home defeat to Finchley followed in January, when the Reds could only field ten players. The line-up was Baggett, Webb, Owen, Nightingale, Marshall, Mew, Farrer, Luxton Mills, Reed. Of these only half (Owen, Mew, Farrer Marshall and Mills) had appeared in the pre-war 1913/4 team photograph indicating how changed the side was.
Herbert, "Nobby" Nightingale's didn't appear in the pre-war Charlton sides but we know that in 1911 he was working at the huge Siemens Works in North Charlton where he would have worked alongside many other Charlton players and fans. He went on to join the Royal Artillery and was killed on the Ypres Salient in January 1916. He is now commemorated at The Valley. This article gives more information about 'Nobby' Nightingale.
In February, the topsy-turvy results continued. On the 6th - Catford Southend, the club Charlton would try to merge with in 1923, were beaten 6-2 at home but a week later in Catford, Charlton were losing 7-0 when they refused to carry after half-time owing to the state of the ground and gales. The match was abandoned and with it Charlton's time in the London League. No more London League games were played by Charlton Athletic and on 20th March 1915, a local paper announced that "Charlton had disbanded" because of the war. This is a later date than given in the club handbook for 1921, which stated that "At Christmas 1914 the club was forced to close down, the majority of the "Boys" having left to take their part in the great game overseas."
The handbook goes on to say:
"The club are proud of their history during the war. Two of the members answered the last call, J. Mackenzie, the first honorary secretary and H. Nightingale, a clever half back, in addition, five other members of our pre-war team are privileged to wear the gold stripe that donates wounds of honour."
Other contemporary sources give the dead at three and the wounded at six. Fred Chick, part of the backroom staff, was killed on the Somme in August 1916, serving with the 13th Middlesex Regiment.
Despite the discrepancy in dates, this seems to confirm the Charlton Athletic Museum's belief that Charlton were the first football team to close in order to play "The Greater Game" in France, Belgium and elsewhere. The rest of the London, Southern and Football League teams completed their seasons.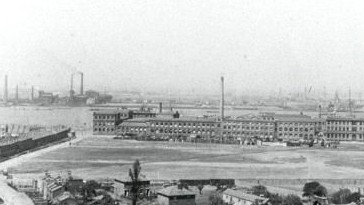 Siemens Factory, Charlton – Circa 1905, with Siemens Meadow, Charlton's first ground at the front. Source: Greenwich Heritage Trust
Charlton's location near to the Woolwich Arsenal, a major local employer, meant there were other demands on players and supporters' time. The Siemens Factory in Charlton, which employed many of the Charlton players and fans (no less than six of the 1919 Charlton team still worked there in 1937) was owned by "enemy aliens" and so had been taken over by a British consortium. Other works in the area also produced munitions and military essentials, such as cables. This would have made it very difficult to field a full eleven, especially as an amateur, working class side. These factories were working long hours to meet the needs of the Army and Royal Navy and meanwhile as a later handbook states "Some thirty of our members served in HM Forces on the various battlefields of Europe."
The impact on the previously very strong local support was drastic. Charlton played a charity match on 17th April against a Charlton Charity Cup XI, which was won 4-1, but only 56 people attended and less than 14/- (70p) was collected.
Charlton Athletic were reformed at meeting at the Mission Hall, Troughton Road SE7 on 9th January 1918, even before the Great War was over, with the aim of raising money for charity. The Club raised over £800 for local hospitals (nearby Charlton House had been converted to a hospital) and for wounded sailors and soldiers The Angerstein Lane ground had become a petrol dump during the war so friendlies were played at Blackheath Rugby Club (being allowed to play at a rugby ground was another sign of Association Football's restored respectability) and Charlton Park until a new venue was found in an old quarry between Charlton Lane and Charlton Church Lane which was to become known as The Valley.
Sources
Richard Redded 'The Story of Charlton Athletic 1905 – 1990' (Great Britain, Brendon Books Publishing Ltd, 1990)
Chris Morris 'Football and the First World War – (Financial Times 8 August 2014)
Clive Harris, 'Nobby Nightingale – In From the Cold', (March 2016) -https://cafcmuseum.net/articles/
Paul Baker 'Records and Statistics of Charlton Athletic' Private Collection
Biography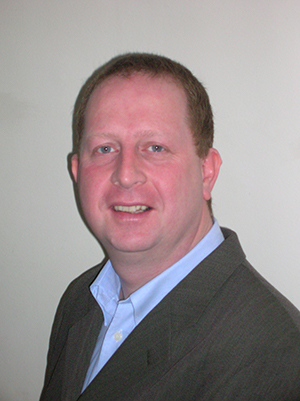 Ben Hayes is one of the founding trustees of the Charlton Athletic Museum and a third generation Addick who can trace his family's support back to the Addicks' pre-football league days.
He has played an active part within supporters' organisations connected to Charlton Athletic and was an elected director of the club from 2005 to 2007. He is currently Secretary of the Bromley Addicks group.