Skipton's Famous POW Footballer
12/08/2020 - 5.06
Anne Buckley
Football was one of the most popular games among the German prisoners of war in Skipton during their captivity in 1918-19. Matches between officers and orderlies were fiercely contested and some barracks' teams made their own colourful kit. The blue and green shorts designed by Wilhelm Tünnerhoff for his comrades in Barrack 18 get a special mention in the book Kriegsgefangen in Skipton, written by the Skipton prisoners. *
Among the Skipton prisoners was goalkeeper Ludwig Hofmeister, who had played for Bayern Munich from 1903 to 1913, then one season for Stuttgarter Kickers in 1913-14. During the war Hofmeister became an observer with the Royal Bavarian Airforce. He was captured at Armentières on 10 April 1918 and arrived in Skipton on 7 May.
Hofmeister had been given a special award by Bayern Munich in 1912 for reaching 200 first team games. He returned to the club after the war and played two more seasons from 1920-1922.
Hofmeister had also played two games for the German national team before the war, both against the Netherlands. On 17 November 1912 in Leipzig, Germany lost 2-3, while on 5 December 1914 in Amsterdam they drew 4-4.
Hofmeister described his early playing days in a Bayern Munich club magazine:
"I made it into the first team in 1903. I was only a young lad of 15 but I was very ambitious. Back then the ground was down in Schwabing. On match days the whole team would turn up in top hats! During matches we would run ourselves into the ground – apart from me of course as I was in goal. After every match we put our kit into a box which was left with the club caretaker. A week later when we met up again it would reappear. You can imagine the smell! Especially if we had got really sweaty or wet. It was worse than an eight-week-old cheese. Things soon improved though. Around 1905 we were taught about 'cultured football' by the Dutchman Hesselink. We would argue about who was going to carry his boots. Then the Englishman Taylor arrived – he was the first to implement real training. For him condition was the most important thing. Every Tuesday and Thursday I had to run to far beyond Freimann and back with the Deiglmeyer brothers, Kroiss, Dr Seitz, Hammelmeier, Bründl and the others. Taylor would follow us on his bike."
Ludwig Hofmeister died in 1959.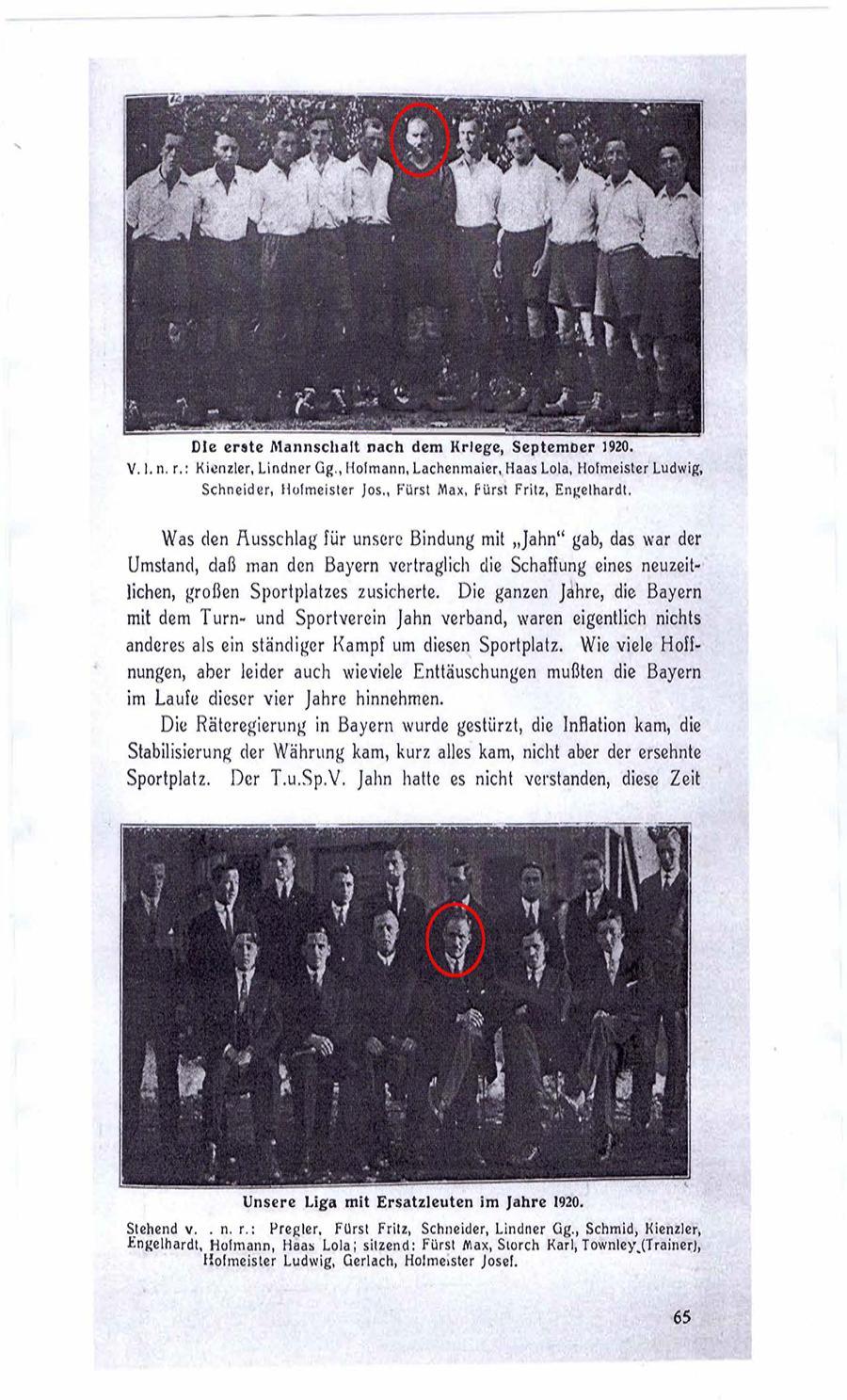 Ludwig Hofmeister - Circled
* The 330-page book Kriegsgefangen in Skipton was published in Munich in 1920. A translation of the book with a section containing research into the camp and the prisoners is due to be published by Pen & Sword in February 2021 under the title German Prisoners of the Great War. Life in a Yorkshire Camp (edited by Anne Buckley).
The section of the book on sport in the Skipton camp has appeared on this blog in three parts:
Biography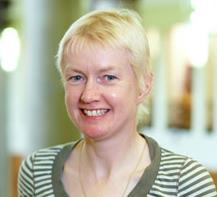 Anne Buckley is a Lecturer in German and Translation Studies at the University of Leeds. Her research focuses on the POW camp in Skipton, North Yorkshire, where more than 900 Germans were imprisoned during WWI. She has led a team of translators to produce an English version of the 330-page book, Kriegsgefangen in Skipton, which was written by a group of the German prisoners during their incarceration (German Prisoners of the Great War: Captivity in a Yorkshire Camp (Pen & Sword, forthcoming, 2021). She also worked with the Heritage Lottery Fund funded Craven and the First World War project to tell the little-known story of the camp to the local community. In relation to the project, Anne has presented the following academic conference papers: The Legacy of First World War Captivity: A case study of German POWs from a Yorkshire camp, at The International Society for First World War Studies Conference, University of Leeds, 2019; Paper kites and a red balloon: Coping strategies of German POWs awaiting release. 1918-2018: An International Conference, University of Wolverhampton, 2018; and Sherlock Holmes, Saint-Saëns and Schlagball: An analysis of the motivations for the camp activities of officer POWs in WWI using Raikeswood Camp, Skipton as a case study, at the New Research in Military History Conference, University of Cambridge, 2017. The twitter handle for the project is: @skiptonpow