Football's Last Lost Season
29/05/2020 - 2.47
Wyn Grant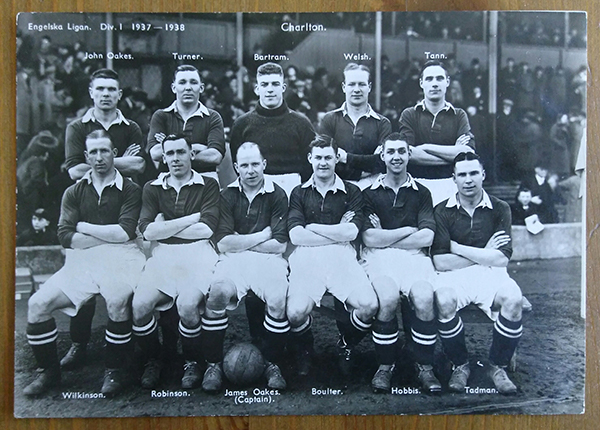 1938 Charlton Athletic Swedish Tour Squad Photograph Postcard. Source: Charlton Athletic Museum
Despite the looming war clouds, there was an optimistic mood at Charlton in the summer of 1939. The late 1930s had been a great time for the club under the guidance of manager Jimmy Seed.
In their debut season in the First Division, 1936/37, they finished second behind Manchester City and were the fifth-best supported club in the top flight.
They finished fourth in 1937/38 and made a profit of just under £400,000 at today's prices.
Unfortunately, this was not invested in much needed additional seating, which would have boosted income even further. In 1938/39, Charlton finished third and qualified for £165 "talent money" for distribution to the players (just under £11,000 at today's prices). The total wage bill was £17,286 or £1.14 million at today's prices.
There was every hope that the elusive title might be finally secured in 1939/40. The season started on Sunday, August 20th, with a Jubilee Fund game against Millwall, which ended in a 1-1 draw. The view in the press was that "Millwall gave a dashing display and deserved to win by a good margin. At times they had Charlton groggy and only desperate work by the home defence kept them out."
Charlton were not at full strength, however, and fielded several reserves. Left-back Henry Mordey retired just before half-time with a leg injury and, as this was not a league or cup game, Charlton were allowed to bring on a substitute for the last half-hour. However, Tann caused some confusion by wearing the same number - 4 - as the player who had moved to right-back.
When Charlton travelled to Stoke City for the first game of the season on August 26th, the home side had to make seven changes to their squad because players had been called up for military service. The former Wrexham keeper Pat McMahon had to be brought in to replace Norman Wilkinson in goal. Nevertheless, Stoke won 4-0.
A contemporary newspaper report stated: "The score might well have been greatly increased, so completely did the Stoke attackers take command of the game. After fifteen minutes' play, however, Charlton lost the services of [Don] Welsh, the inside-left, whose injury proved such that he was unable to resume. This disorganised the visiting team and little was seen of the attackers, with the exception of occasional wing raids by [Monty] Wilkinson and [Harold] Hobbis." Even so, "It is doubtful whether Charlton's misfortune seriously affected the run of the game, for Stoke were always on top. Stoke took the lead in twelve minutes when Soo scored with a great drive from twenty-five yards' range."
This is an interesting story in itself. Frank Soo was a player and later manager of mixed Chinese and English parentage. He was the first player of Chinese origin to play in the English Football League, and the first non-white player to represent England.
"[Clement] Smith shot the second goal after half an hour. Midway through the second half came the best goal of the game, when [Tommy] Sale headed through from a perfect pass by [Stanley] Matthews. The fourth goal was scored by Smith six minutes before the end after [Sam] Bartram had saved from Sale. James Oakes, the Charlton captain, tried desperately to stave off defeat and resorted to offside tactics in the second half, but the City attackers remained menacing to the end. Sale was a fine leader and Matthews flustered the Charlton defence by his clever wing play."
On the following Thursday, Charlton went to Elland Road and beat Leeds United 1-0. Press reports reckoned that Leeds lost because of the ineptitude of their forwards, who missed four golden chances: "[Tommy] Dawson and [George] Robinson, Charlton's new right wing, were often dangerous, and it was Robinson's centre ten minutes from the end which led to [George] Tadman scoring with a first-time shot." Robinson made 238 appearances for Charlton, with his interrupted career finishing in May 1947.
Tadman's record was better than one goal every two matches over the three preceding full seasons. He was in his prime when war broke out, but the transitional season of 1945/46 saw his career come to an end at the age of 32. His brother Maurice's career was also interrupted by the war and he made just three appearances for Charlton before stepping down a division to Plymouth Argyle, where he was a great success.
There were only 8,608 spectators at The Valley for the match against Manchester United on Saturday, September 2nd, the day before war with Germany broke out. A report stated: "The visitors had the better of the opening play and [Jackie] Wassell had one good shot. Charlton attacked without being really dangerous. Both teams played good open football. Two quick goals came to Charlton. Tadman scored from a centre by Hobbis after 24 minutes, and Dawson added a second after good play by Tadman and Robinson." In the second half: "[Beaumont] Asquith, [Bill] Bryant and [Stan] Pearson all made scoring attempts, but found Bartram very safe for Charlton whose attacks were more disjointed than in the first half."
After the outbreak of war, the government initially closed all football grounds and places of entertainment to prevent large numbers of people gathering in one place, but this order was rescinded after a few days.
However, clubs would still have to obtain permission from the police to open their grounds. The Secretary of the Football League took the view that the competition must be regarded as finished because of the loss of fixtures in this hold-up.
While wartime arrangements were sorted out, clubs played friendly games and Charlton were commended in the press as "pioneers" for organising fixtures on Saturdays September 23rd and 30th. They even managed to send a reserve side to play at Chelmsford City.
They were away at Luton Town on the 23rd, losing 3-2. For the game against Fulham on September 30th, Charlton printed tickets numbered 1-8,000. These were evenly distributed among the turnstiles and spectators were given half a torn ticket on payment for admission. Once the figure of 8,000 was reached, the turnstiles were closed. Charlton lost the match 1-0.
Following the outbreak of war, the players were let go, although their registrations were retained. Jimmy Seed was retained as Secretary-Manager but on a salary halved from £1,560 a year to £780; down from just over £100,000 a year to just over £50,000 at today's prices. Trainer Jimmy Trotter was kept on at £5 a week, essentially a decent skilled worker's wage; £330 at today's prices.
A meeting of London clubs gave impetus to the establishment of regional competitions on the lines of those instigated in the First World War after the first season had been played on the usual competitive basis. Travelling to away matches would be restricted to approximately 50 miles.
Professionals would not receive more than 30 shillings per match (£66 at today's prices) and this sum would be paid to no more than 12 players. No bonus would be paid for match results and there would be no trophies. The minimum charge for admission would be one shilling (just over £2 at today's prices) and members of the forces, women and boys would not have to pay anything.
Charlton started playing in the South Regional League on October 21st, when they lost 8-4 to Arsenal at White Hart Lane, having three penalties awarded against them. Their first home match at The Valley saw them beat Southend United 8-1 in front of a crowd of just 1,291.
The maximum crowd allowed was 16,000 and the gate fell just short of this for the home match against Arsenal in March 1940. During the war, Charlton reached two Wembley finals and went on to win the FA Cup in 1947. However, some of the pre-war momentum seemed to be lost in the league. Adolf Hitler didn't do Charlton any favours.
Note
This article first appeared in Voice of the Valley No.159 April/May 2020
Biography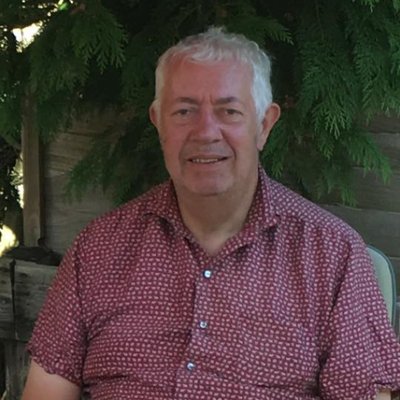 Wyn Grant is Emeritus Professor of Politics at the University of Warwick. He is currently writing a book on the Political Economy of Football for Agenda Books.