Women's football in Chesterfield during World War One: The first-ever women's competition in England?
09/11/2017 - 1.59
Ian Nannestad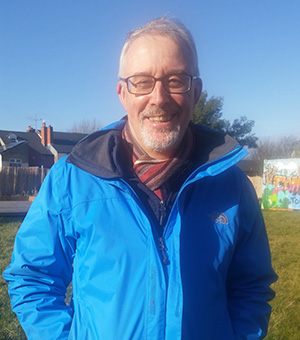 The appearance of women's football during World War One is a subject that is gaining increasing attention from historians of the game. The origins of this phenomenon have yet to be fully researched, but it is known that some of the first significant games were played in Portsmouth from the autumn of 1916.
Towards the end of 1916 women began playing football in other parts of the country including Birmingham and Sheffield. On Boxing Day 1916 teams from the Vickers' Works Projectile Shops played a match in aid of war charities at the company ground in Carbrook, Sheffield. The game was a huge success and attracted around 10,000 spectators; by the spring of 1917 women's football had spread widely throughout Britain.
One of the first areas to attract women's football from the beginning of 1917 was Chesterfield. The town's proximity to Sheffield suggests that the success of the Boxing Day game at Carbrook may well have been an influential factor in this. The first women's match took place in the town on New Year's Day 1917 when some 3,000 turned out at the Recreation Ground (home of Chesterfield Town) to watch teams from two local works: Bryan Donkin's and Chesterfield Tube Works. There were no goals, and, as often seems to be the case, the occasion seems to have been viewed as a novelty, the performance of the players being seen as amusing rather than athletic: "Their methods and movement would have done credit to a selected team of comedians." (The Courier, Derbyshire, 6 January 1917) The proceeds of the match went towards the Chesterfield & North Derbyshire Hospital, and for a local tobacco fund for soldiers.
Despite the reactions to that first game, women's teams representing a number of the workplaces in the district continued to play and arising from this, a local man, William Airey, organised a competition; there were four entries with the semi-finals and final to be played on the Recreation Ground. The proceeds were to go to the local hospital and soldiers' and sailors' comfort funds; the winning team would receive a set of gold medal brooches while the runners-up would receive silver medal brooches.
Helpfully newspaper reports provided some useful information about Airey, with both his address (18 Hawthorne Street, Chesterfield) and the fact that he was disabled following an accident at work and could only get around on crutches (see, for example, The Green 'Un, 16 June 1917). This information enables us to identify him as the William Airey, aged 39, of Hawthorne Street who was employed as a filler at Williamthorpe Colliery when he suffered severe back and spinal injuries in an accident at work in May 1915 and was taken to Chesterfield Hospital for treatment. (The Courier, Derbyshire, 11 May 1915) Unable to enlist for military service and no doubt feeling gratitude for the treatment he had received at the hospital, he had plenty of motivation to organise charitable football matches to raise funds for both the hospital and the 'comfort funds' for local soldiers and sailors. Airey organised a small number of charitable games in Chesterfield before introducing his competition, which appears to be the very first knock-out competition for women organised in England.
Later, spurred on by his success, Airey announced plans to establish a national league, organised in a similar way to men's football during the war. There were to be four regional sections (Northern, Midlands, Lancashire and Southern) with the four top teams playing off on a knock-out basis to decide the champion team of England. (The Green 'Un, 16 June 1917) Unfortunately this never got off the ground. After the war Airey became active as a committee member of Chesterfield FC Supporters' Club and was an occasional correspondent to the local press on sporting matters.
The first match in the Chesterfield competition, and therefore possibly the first ever competitive women's fixture in England, took place at the Recreation Ground on 24 March 1917 when a team representing Wheatbridge Mills, part of Robinson & Co, took on the munition workers of Messrs Markham & Co. The match attracted close on 1,000 fans but was a distinctly one-sided affair with Wheatbridge Mills winning 14-0. The goalscorers were listed as F Green 8, E Machent 4, A Flanagan and M Newbury.
The following week a crowd reduced by the "severe weather" witnessed Holmebrook Works, another Robinson's department, defeat Bryan Donkin's Works by a 2-1 margin.
The final took place on Easter Saturday and drew in a bumper crowd estimated at 4,000 with receipts of £78 10s 6d. This too was a relatively close affair with Wheatbridge Mills defeating Holmebrook Works 3-1. F Green 2 and M Newbury scored for the winners with L Webb contributing a consolation goal for Holmebrook. The line-ups for this match appeared in the local press and were as follows:
Wheatbridge Mills: Nellie Salt; Nelly Green, J Callaghan; Lizzie Cartwright, A Flanagan, A Ridgeway; M Newbury, A Lowe, F Green, N Layton, E Machent
Holmebrook Works: F Searston; Violet Simpson, A Chapman; L Evans, B Simpson, E Poynton; R Harper, M Gaunt, A Shardlow, R Whysall, L Webb
A total of £246 was raised by the competition with Airey providing a breakdown to the press explaining where the money had gone: £156 to Chesterfield Hospital; £45 on tobacco and cigarettes for soldiers and sailors; £44 expenses including £23 amusement tax. (The Courier, Derbyshire, 1 May 1917)
The women's football games continued through until the summer months with Wheatbridge setting out their credentials to be the champion team of Derbyshire. Although they had lost their first game to Holmebrook back in February they were invincible in the next six games scoring 42 goals. Their star player was Miss F Green (unfortunately her first name is unrecorded) who netted 25 of these, her tally including one 8, two fives and a four. The success of Wheatbridge was attributed to the work of their coach, the former Chesterfield Town player Arthur Taylor. Taylor had made over 100 appearances as a forward for Town in the early 1900s, later turning out for Rotherham County and Worksop Town. Latterly he had been playing for one of the Robinson's works' teams, suggesting that he was an employee of the company.
It is of some significance that although the very first women's game had been treated as something of a joke the standard of play quickly improved and adverse comments were generally absent from the press as the players gained more experience. In fact even by the second recorded game, played between Wheatbridge Mills and Holmebrook Works in February, it was noted that, "the play was of a good standard." (Sheffield Daily Telegraph, 19 February 1917)


(Holmebrook Works advertised for fixtures in the Sheffield Daily Telegraph, 6 June 1917)
Women's football continued and in June 1917 Holmebrook Works advertised for fixtures (Sheffield Daily Telegraph, 6 June 1917) while in March 1918 a team from Bolsover defeated a Chesterfield team 4-0 at Clay Cross Park in aid of war charities. In August 1918 a Chesterfield Munition Workers team took part in a six-a-side tournament in association with Ripley Cottage Hospital Sports and Gala. It is possible there was a merger between the two Robinson's clubs, Holmebrook and Wheatbridge, for in September 1918 a team described as 'Robinson's Works' played a match against Mid-Derbyshire Munition Workers in aid of the YWCA funds. Thereafter women's football in the Chesterfield area disappears from the public view until the late 1930s when a team from Pearson's Pottery played a number of games.
While it is always a little dangerous to claim an event as the first of its kind, it does appear from the available evidence that William Airey and his Chesterfield Hospital tournament was indeed the first genuine women's football competition to be organised in England. This certainly wasn't the only competitive football played by women during World War One, for there were also small local knock-out competitions in Leeds and Coventry and a works-based league in Manchester. The largest of all the women's competitions was, of course, the Munitionettes Cup for clubs from the North East, which ran for two seasons. Nevertheless, the history of women's football in World War One remains an under researched area of the game's past and one about which we have much more to uncover.


(Advert for the second semi-final match in the Chesterfield Hospital Competition)
Biography
Ian Nannestad has been editor of Soccer History magazine since 2002. Ian contributed historical articles to the Lincoln City programme for many years and with his brother Donald wrote two books on the history of the club: Who's Who of Lincoln City, 1892-1994 (1994) and Lincoln City FC The Official History (1997). Later he had a spell as editor of the journal of the Association of Football Statisticians before establishing Soccer History magazine in 2002. He has edited a number of books on the game and in 2004 he was awarded an MA by De Montfort University for his dissertation on the development of football in Lincolnshire between 1855 and 1881. He has a specialist interest in the social history of the football crowd and his article 'Bubbles', 'Abe my boy' and 'the Fowler war cry': singing at the Vetch Field in the 1920s appeared in Sport in Society Vol 17, 3 (April 2014). His work covers all areas of soccer history and includes the compilation of a Roll of Honour for players who died during World War One which is available on the website www.soccer-history.co.uk.